Trump vs EPA: Will Next President Ax MPG Rules?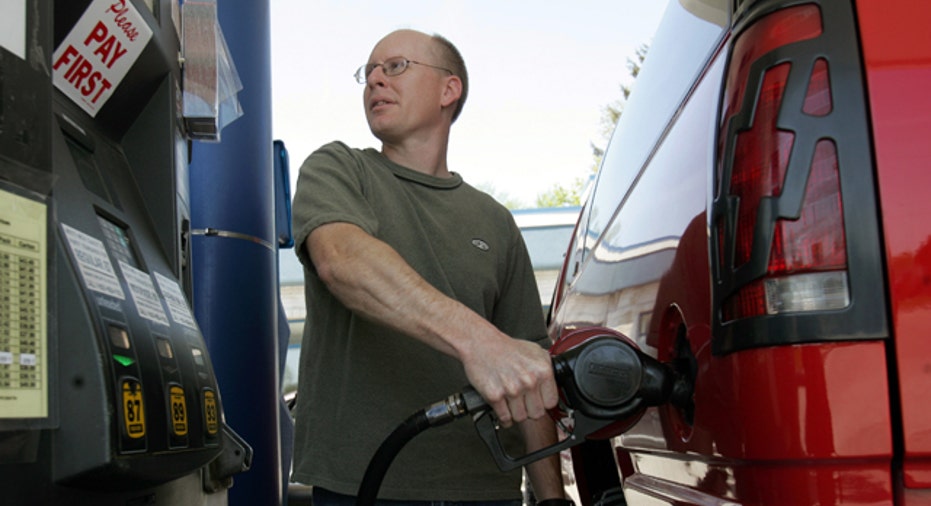 The auto industry is looking for help from President-elect Donald Trump.
Just three weeks after Election Day, the Environmental Protection Agency announced it would propose leaving its existing fuel-economy regulations in place through 2025, calling for automakers to achieve an average of 54.5 miles per gallon across each of their lineups by the 2025 model year.
Automakers were not pleased. They accused the EPA of rushing a planned reevaluation of the MPG rules, and executives say they will work with the Trump administration to try to reverse course. Ford (NYSE:F) CEO Mark Fields, speaking to the Wall Street Journal, derided the EPA's move as "11th-hour politics."
The 2011 agreement that revamped the Corporate Average Fuel Economy (CAFE) program included a midterm review that was scheduled to extend into 2017, with a final set of rules drafted by April 2018. Instead, the EPA's plan started the clock on a public comment period that ends Dec. 30, and the agency is expected to finalize its decision before Trump is sworn in as president on Jan. 20.
The Alliance of Automobile Manufacturers, the U.S. auto industry's trade group, responded by calling the decision an "extraordinary and premature rush to judgment."
"We look forward to working with the new Administration, Congress, and California regulators to see whether it might be possible to get things back on track in a fashion that builds on our fuel efficiency progress while also protecting affordability for average Americans and the vital employment our sector generates," the Alliance said.
The Association of Global Automakers, which represents international car companies, also fired back at the EPA. John Bozzella, the group's president and CEO, urged the EPA to reverse course or at least grant an extension of the one-month comment period.
"The hasty decision to accelerate the EPA process, taken in the waning days of an Administration, raises serious concerns about the objectivity and factual foundation of their action," Bozzella said.
The EPA said its decision was based on an "extensive technical analysis" showing that automakers are "well positioned to meet greenhouse gas (GHG) emissions standards" under CAFE.
Rush to Re-Regulate
The 2025 goal of 54.5 mpg reflects a 56% bump from the fleetwide average of 35 mpg required for 2017 models.
Automakers have criticized the miles-per-gallon target as too stringent, especially given recent market tends. Consumers have shown limited interest in electric cars, and America's appetite for larger vehicles has only grown. Plug-in electric cars represent about 0.8% of the U.S. market so far this year. Meanwhile, sales of trucks, SUVs and vans this year are up 7% year-over-year through November, accounting for more than half of all 15.86 million new vehicles sold.
"The evidence is abundantly clear that with low gas prices, consumers are not choosing the cars necessary to comply with increasingly unrealistic standards," the Alliance of Automobile Manufacturers noted.
Car manufacturers hope to have the ear of the incoming administration. Oklahoma Attorney General Scott Pruitt, Trump's nominee to lead the EPA, could be receptive to the industry's concerns. Pruitt has accused the agency of overstepping its bounds during President Barack Obama's tenure, and he is promising to roll back regulations that hamper businesses.
"The American people are tired of seeing billions of dollars drained from our economy due to unnecessary EPA regulations, and I intend to run this agency in a way that fosters both responsible protection of the environment and freedom for American businesses," Pruitt said in a statement announcing his nomination to the EPA post.
A spokesperson for the Trump transition team said Pruitt was unavailable to comment during the confirmation process.
Already, the National Highway Traffic Safety Administration has agreed to postpone a large increase in penalties for automakers that miss fuel-economy targets. The new fines were set to kick in for 2015 models, but they will now go into effect for 2019. The regulator, responding to a petition from the industry, also said it would seek to simplify rules across multiple agencies.
Automakers have been calling for the federal government to streamline regulations, citing the Obama administration's promise for "One National Program" in 2009. Currently, there are two different sets of rules through CAFE, which is overseen by NHTSA, and the EPA's emissions regulations.