Trump to get millions from sale of New York housing complex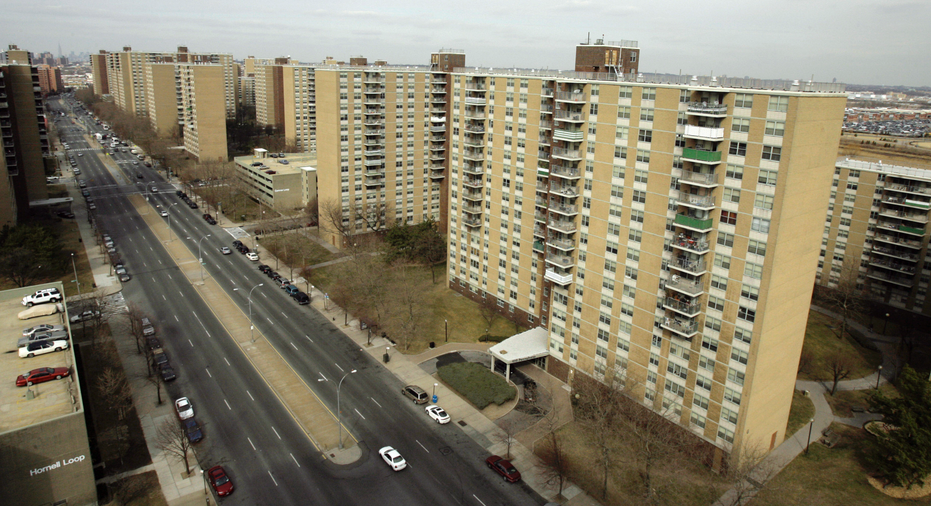 The nation's largest subsidized affordable housing complex was just sold for hundreds of millions of dollars, with some of the money going to a prominent critic of government housing programs: President Donald Trump.
Trump and other investors in Starrett City in Brooklyn have sold the 46-building complex to two real estate firms for $906 million, according to a statement Tuesday from the new owners. Trump's financial disclosure documents last year show he owned 4 percent of the complex, giving him potential proceeds from the sale of about $36 million.
Under his federal budget plans, the Trump administration had proposed deep cuts in subsidized housing programs.
Starrett City has received subsidies from the federal government worth millions of dollars a year, including $78 million in 2009 alone, according to a letter last year sent by House Democrats to the president criticizing his continued ownership of the complex. The letter said the president shouldn't own the buildings while overseeing the federal agency that would review any future sales and, meanwhile, determines the size of subsidies to renters that ultimately end up in his pocket.
The new owners, Brooksville Co. and Rockpoint Group, said that they worked extensively with state and federal regulators before receiving approval for the deal earlier this week. The U.S. Department of Housing and Urban Development, the federal agency approving subsidies to Starrett City, said that it reviewed the sale as it does any other deal, and found nothing wrong.
Trump received as much as $5 million in income from his ownership of the complex, according to his financial disclosure document filed in July.
The Trump Organization has owned a stake in the property for decades, but it is not known what it originally paid for it. The company did not immediately respond to requests for comment.
Under the terms of the sale, the new owners of Starrett City, now known as Spring Creek Towers, will spend $140 million on the property for capital improvements. Rent protections under the federal Section 8 program will be extended by 20 years through 2049.
Under his proposed federal spending plan for fiscal year 2019, Trump proposes slashing the budget for rental assistance programs by more than 11 percent compared with 2017. He also proposes to eliminate funding for the Public Housing Capital Fund, dedicated to supporting public housing complexes.
The budget also requests legislation that would require able-bodied tenants who are receiving federal housing assistance to work