Trump Targets Boeing for 'Out of Control' Air Force One Costs
President-elect Donald Trump has a message for Air Force One builder Boeing (NYSE:BA): Get off my plane.
Trump criticized Boeing on Tuesday for what he called "out of control" costs associated with a project to build two new Air Force One jets. He called for the federal government to cancel the company's contract.
"Boeing is building a brand new 747 Air Force One for future presidents, but costs are out of control, more than $4 billion. Cancel order!" Trump wrote in a message on Twitter (NYSE:TWTR).
Trump later spoke to reporters in the lobby of Trump Tower in New York, saying the project is "ridiculous."
"I think Boeing is doing a little bit of a number," Trump said. "We want Boeing to make a lot of money but not that much money."
Boeing issued a statement saying the Chicago-based company is currently under contract for $170 million to "help determine the capabilities of these complex military aircraft that serve the unique requirements of the President of the United States."
Boeing is building a brand new 747 Air Force One for future presidents, but costs are out of control, more than $4 billion. Cancel order!

— Donald J. Trump (@realDonaldTrump) December 6, 2016
"We look forward to working with the U.S. Air Force on subsequent phases of the program allowing us to deliver the best planes for the President at the best value for the American taxpayer," Boeing said.
Shares of Boeing slipped as much as 1.4%, as investors reacted to Trump's remarks. Lockheed Martin (NYSE:LMT), the main defense contractor working on the $4.7 billion program to build new presidential helicopters, also fell in early-morning trading.
The U.S. Air Force announced in 2015 that it selected Boeing's 747-8 jumbo jet as the next generation of Air Force One aircraft, which are expected to enter service around 2024. The Pentagon awarded an initial $25.8 million contract to Boeing in January to begin the research and design phase of the project. Boeing has since received additional funding as the project moves forward.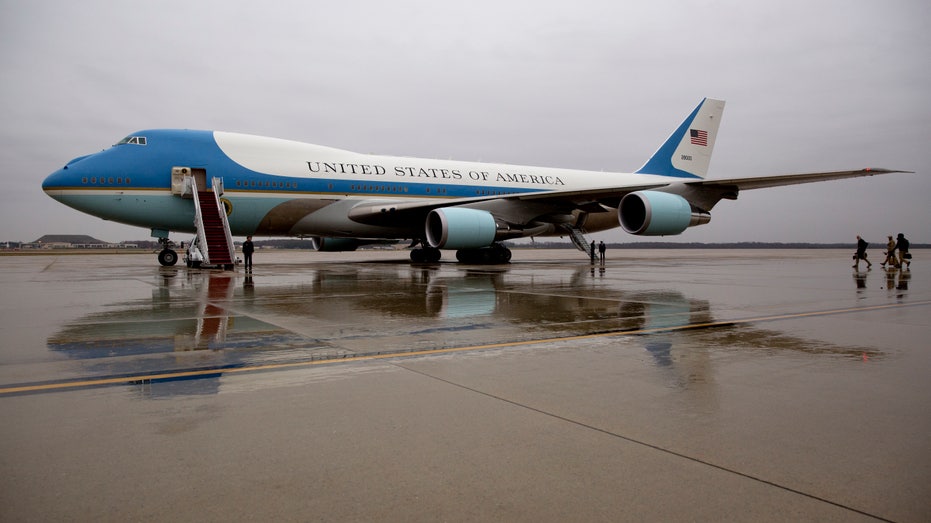 According to Fox News, a defense official confirmed that the total cost of the Presidential Aircraft Recapitalization program will likely be $4 billion. The Air Force has not officially disclosed the final value of the contract, but it has allocated $1.65 billion to fund the project between 2015 and 2019. The Government Accountability Office estimated a total cost of $3.2 billion through fiscal-year 2020 to pay for two jets.
The contract initially called for "up to three" Air Force One jets, though the Air Force is now looking for a fleet of two planes.
This isn't the first time that Trump has targeted companies for their business practices. Ford (NYSE:F) was a frequent target during the campaign for its plan to build a new factory in Mexico. Trump also had harsh words for Carrier, an air conditioning company owned by United Technologies (NYSE:UTC), criticizing the company's plans to move jobs south of the border.
Both companies relented to varying degrees. Carrier came to a deal with Trump, Vice President-elect Mike Pence and the state of Indiana to keep most of the jobs at its Indianapolis plant. Bill Ford, the chairman of his family's car company, called Trump to inform him that Ford scrapped a plan to move production of the Lincoln MKC crossover from Louisville, Ky., to Mexico.
In 2013, Trump took to Twitter to say he bought shares in Boeing amid a stock decline fueled by negative headlines about the 787 Dreamliner. A spokesperson for the President-elect's transition team on Tuesday told reporters that Trump sold all of his stock holdings in June. Trump's financial disclosure forms, submitted earlier this year, listed Boeing stock among his assets.
Trump's personal jet is a customized Boeing 757-200 that was previously owned by Microsoft (NASDAQ:MSFT) co-founder Paul Allen.