Trump Slams GM Over Mexican-made Chevy Cruze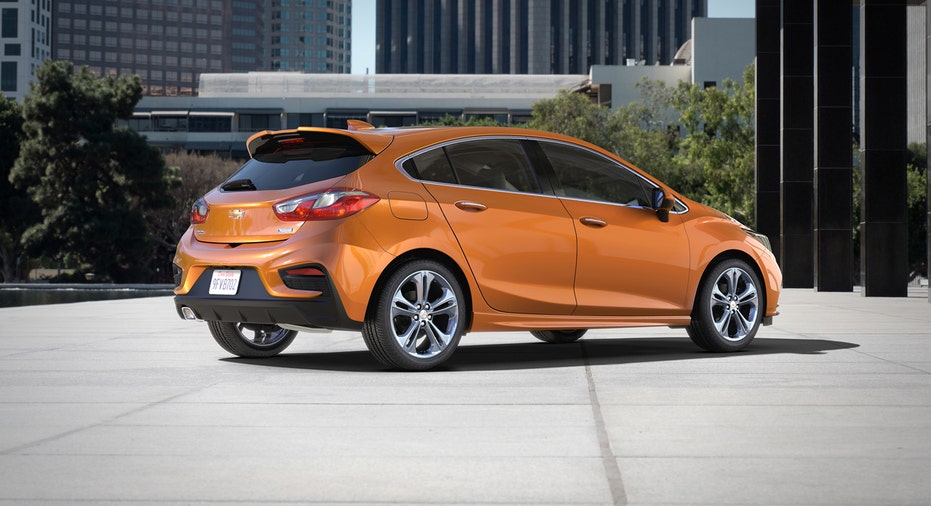 Updated 1:15 p.m. ET
President-elect Donald Trump threatened to tax any vehicles shipped from Mexico to the U.S. by General Motors (NYSE:GM), continuing his criticism of car production south of the border.
Trump, who has heavily criticized Ford (NYSE:F) for planning a new factory in Mexico, on Tuesday slammed GM for making Chevrolet Cruze compact cars in the country.
"General Motors is sending Mexican made model of Chevy Cruze to U.S. car dealers-tax free across border. Make in U.S.A. or pay big border tax!" Trump wrote on Twitter (NYSE:TWTR).
GM, the largest U.S. automaker, responded later Tuesday by saying that all of its Cruze sedans sold in the U.S. are built in an assembly plant in Lordstown, Ohio. The company builds the new Cruze hatchback for global markets in Mexico, and a "small number" of those hatchbacks are sold in America, GM said in a statement. The hatchback version of the Cruze went on sale in the fall.
Glenn Johnson, president of a United Auto Workers union local at GM's Lordstown factory, dismissed the criticism, telling the Associated Press that the Ohio plant isn't equipped to build the hatchback Cruze. He said hatchback production amounts to less than a day's worth of output for the Ohio plant.
"It makes for news, that's all," Johnson said of Trump's tweet, according to the AP.
In 2016, GM sold 171,552 units of the Chevrolet Cruze through November. GM does not break down sales of the sedan versus the hatchback.
Cruze sales were down 18% year-over-year with one month of sales to go. Still, the entry-level vehicle was the fourth-best selling model for Chevrolet during that period behind the Silverado truck, Malibu midsize sedan and Equinox crossover.
This isn't the first time an automaker has come under fire from Trump.
Ford planned on building a $1.6 billion factory in Mexico, where the company would move production of small cars beginning in 2018. CEO Mark Fields announced on Tuesday that Ford has dropped those plans, citing slow sales and Trump's pro-growth policy proposals.
Trump also made headlines following a conversation with Ford Chairman Bill Ford, who promised Trump that Lincoln MKC production would remain in Louisville, Ky. The MKC was originally destined for Mexico.
Mexico has become a hotbed of automotive production over the last two decades, attracting GM, Ford and import brands including Honda (NYSE:HMC). Companies have sought Mexico's lower labor costs in the production of small cars, which are less profitable than hot-selling trucks and sport-utility vehicles.
Automakers have been under additional pressure from weak demand for cars like the Cruze. Sales of SUVs and pickup trucks far outpaced passenger cars in 2016, forcing GM, Ford and others to cut production of small cars. GM announced in November that it would cut a third shift and lay off 1,250 workers at the Ohio plant because of sagging demand for cars. Fiat Chrysler Automobiles (NYSE:FCAU) even pulled its Chrysler 200 off assembly lines.
The industry sold 8.4% fewer passenger cars in the U.S. through November of last year, according to Autodata. Sales of light trucks, including SUVs, crossovers and vans, were up 7%.
Automakers are due to report December and full-year 2016 sales on Wednesday.