Trump should penalize cheap solar panel imports: US trade commission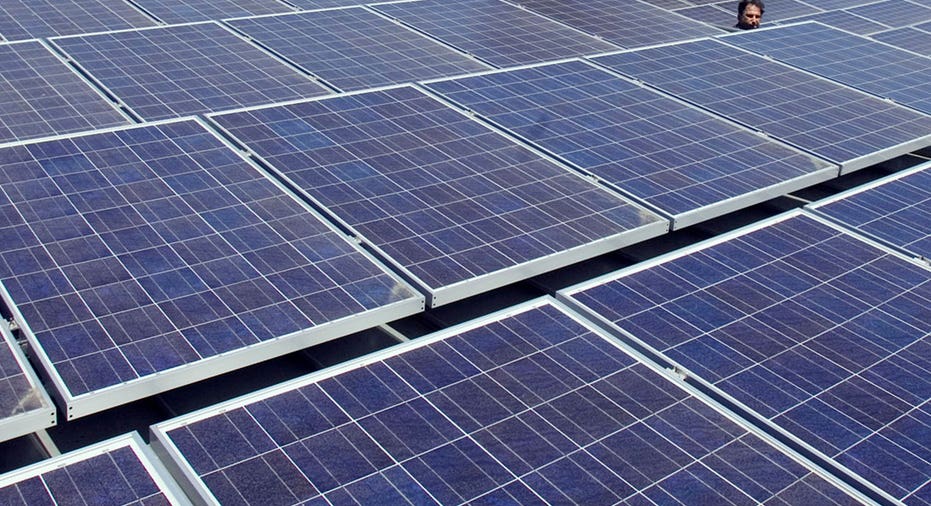 The U.S. International Trade Commission on Friday found that imports of cheap solar panels harmed domestic producers, and the agency will now recommend tariffs or other relief measures to President Donald Trump.
The unanimous decision by all four voting commissioners followed a complaint brought by bankrupt Georgia-based solar manufacturer Suniva Inc in April. The company, which is majority owned by Hong Kong-based Shunfeng International Clean Energy Ltd , was joined in its petition by the U.S. arm of Germany's SolarWorld AG.
Under the rare Section 201 trade case, Trump will make a final decision on whether to provide relief to U.S. manufacturers, and, if so, what type. The ITC will deliver its recommendations to Trump by Nov. 13. He could accept them, choose to implement something else entirely, or do nothing.
Trump has taken a tough approach on trade policy and Chinese exporters in particular. Most of the solar panels installed in the United States are made in China and other Asian countries.
Both Suniva and SolarWorld praised the ITC's vote.
"The U.S. solar manufacturing industry finds itself at the precipice of extinction at the hands of foreign market overcapacity," Suniva said in a statement. "The ITC has agreed, and now it will be in President Trump's hands to decide whether America will continue to have the capability to manufacture this energy source." The outcome was a sharp blow to the solar installation industry, which strongly opposed Suniva's petition on the grounds that it would drive up the price of solar power just as it is becoming competitive with electricity generated from fossil fuels.
The Solar Energy Industries Association (SEIA) trade group lobbied heavily against the petition, and on Friday vowed to be "front and center" in the remedy process.
"The ITC's decision is disappointing for nearly 9,000 U.S. solar companies and the 260,000 Americans they employ," SEIA President Abigail Ross Hopper said in a statement. "Foreign-owned companies that brought business failure on themselves are attempting to exploit American trade laws to gain a bailout for their bad investments."
(Reporting by David Lawder; Writing by Eric Walsh and Nichola Groom; Editing by Tim Ahmann and Jonathan Oatis)