Trump Says U.S. Funds Spent on Border Wall Would Be Repaid by Mexico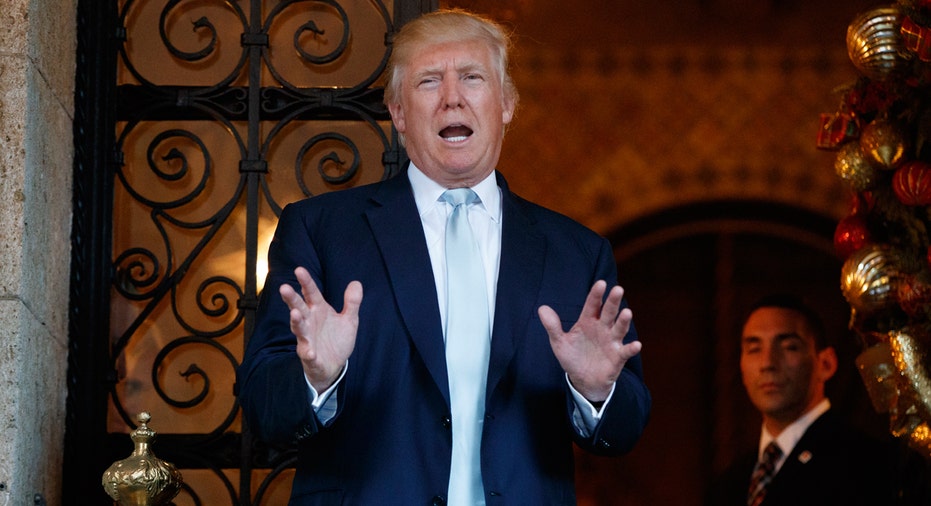 U.S. President-elect Donald Trump criticized news reports on Friday that U.S. taxpayers would pay for his planned border wall with Mexico, saying they were failing to report that U.S. funds used to start the project would be repaid by Mexico.
"The dishonest media does not report that any money spent on building the Great Wall (for sake of speed), will be paid back by Mexico later!" Trump said on Twitter.
CNN and other media organizations reported on Friday that Trump's transition team had signaled to congressional Republicans that he preferred to fund the border wall through the appropriations process as soon as April.
Trump said in his note on Twitter that initial U.S. funding would be to get the wall started more quickly and Mexico would eventually repay the United States.
During his campaign, Trump's team published a memo that proposed putting pressure on Mexico to pay for the wall by cutting off remittances sent from undocumented Mexican workers in the United States. The memo estimated that Mexico's economy receives $24 billion a year from remittances.
"It's an easy decision for Mexico: make a one-time payment of $5-10 billion to ensure that $24 billion continues to flow into their country year after year," the memo said.
Trump's top aide Kellyanne Conway said the president-elect was not going back on his campaign promise to have Mexico pay for the wall.
"Nothing has changed from our perspective. Congress is taking it on themselves to explore different options to pay for the wall," she told CBS News' "This Morning" program on Friday.
"Obviously, we respect federalism, and if Congress is trying to find different ways to fund this project that is a top priority of President(-elect) Trump, then they should do that," she said.
An internal report prepared for Trump's transition team by U.S. Customs and Border Patrol estimates initial costs for expanding border fencing would cost over $11.3 billion.
Building a wall, as Trump promised during his campaign, would be more costly.
Trump has signaled since being elected that he would be open to fencing rather than a wall in some areas.
Under a 2006 law, Trump has the authority to expand border barriers, which could be a key tool in preventing the issue from becoming a legislative fight.
If funding tied to the construction could be tied to the Congressional appropriations process, as media reports suggest, Democrats could be forced to approve it in order to avoid a government shutdown.
The Mexico peso briefly weakened by about 0.22 percent following his comment. The Mexican currency has fallen to record lows against the dollar this week as Trump intensified his criticisms of businesses that produce goods there rather than in the United States.
It last traded at around 21.35 pesos to the dollar, little changed from Thursday.
(Reporting by David Alexander, Susan Heavey and Julia Edwards Ainsley; Editing by Chizu Nomiyama)