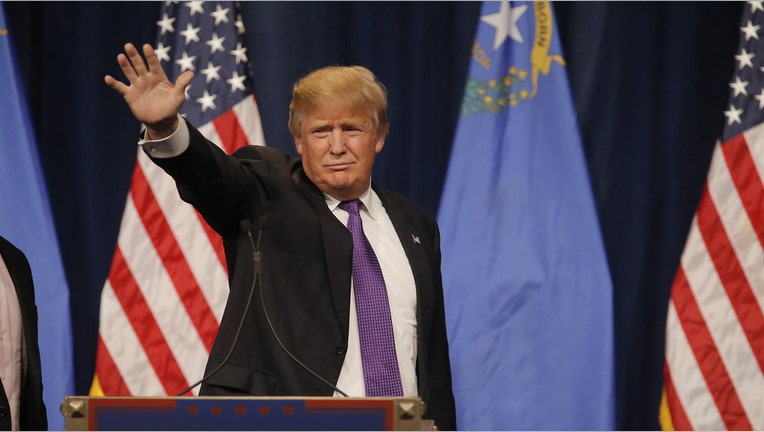 Stinging from a loss to rival Ted Cruz in the Wisconsin Republican primary, Donald Trump held a rally in New York on Wednesday, telling his supporters that Cruz has shown "hatred for New York", as Trump seeks to shore up support in his home state.
The billionaire real estate tycoon was introduced by his daughter Ivanka, who joined her father on the campaign trail despite having given birth to a son just eight days before.
"So I have a one week old son named Theodore who is at home tonight, and I will tell you it was not easy to leave him for so much as a minute to be here. But it was incredibly important to me that I did. Because I believe that the importance of this election and setting our country on the right path for the current and future [partially inaudible] generations is more important now than ever," she said.
Cruz's Wisconsin emphatic win in Wisconsin has dealt momentum to his once long-shot bid to force a contested convention in July, by blocking Trump from amassing enough delegates to secure the nomination.
Trump hopes to regain the upper hand with a win in delegate-rich New York on April 19th.
Speaking to thousands of supporters in the town Bethpage, Trump hammered Cruz for comments the Texas Senator made during a televised debate in January.
"Do you remember during the debate when he started lecturing me on 'New York values', like we're no good. Like we're no good. And I started talking to him about the World Trade Center, the bravery, the incredible bravery of everybody, our police, our firemen, our everybody," said Trump.
"The bravery that was shown was incredible, we all lived through it, we all know people that died. And I've got this guy standing over there looking at me talking about New York values with scorn on his face, with hatred, with hatred of New York. So folks I think you can forget about him," he continued.
The crowd broke out in a spontaneous chant of "Lying Ted!" repeated the derogatory nickname Trump has given to his closest rival.
A Monmouth University poll of New York Republicans released on Monday showed Trump with 52 percent of the state's support, a huge lead over Kasich at 25 percent, and Cruz at 17 percent.
Trump has 743 delegates, Cruz 517, and Kasich 143, according to an Associated Press count. Trump would need to win about 55 percent of the remaining delegates to reach the 1,237 threshold.