Trump: 'Rich guys, they love rocket ships, and that's good'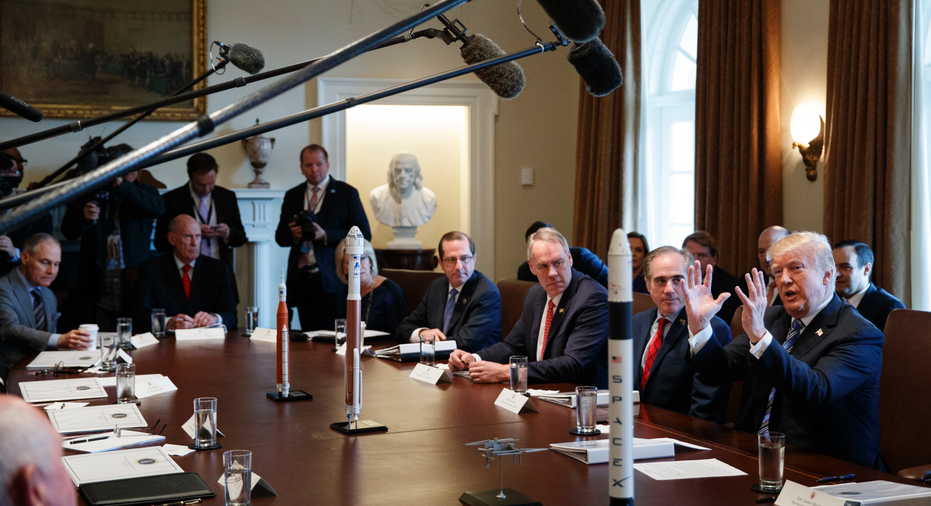 President Donald Trump says it's good that "rich guys" love rocket ships.
Trump says their willingness to pay for some space exploration is "better than us paying for it," meaning the federal government.
The president spoke Thursday as he opened a Cabinet meeting at the White House. Vice President Mike Pence was scheduled to provide an update on space issues in his role as chairman of the National Space Council.
SpaceX is the private rocket company run by billionaire Elon Musk. It sent a new rocket into space last month from Florida's Kennedy Space Center on its first test flight. The rocket was designed to hoist supersized satellites and equipment to the moon, Mars or other points.
Trump tweeted his congratulations to SpaceX and Musk after the Feb. 6 launch.