Trump Puts Business Experience in the Pentagon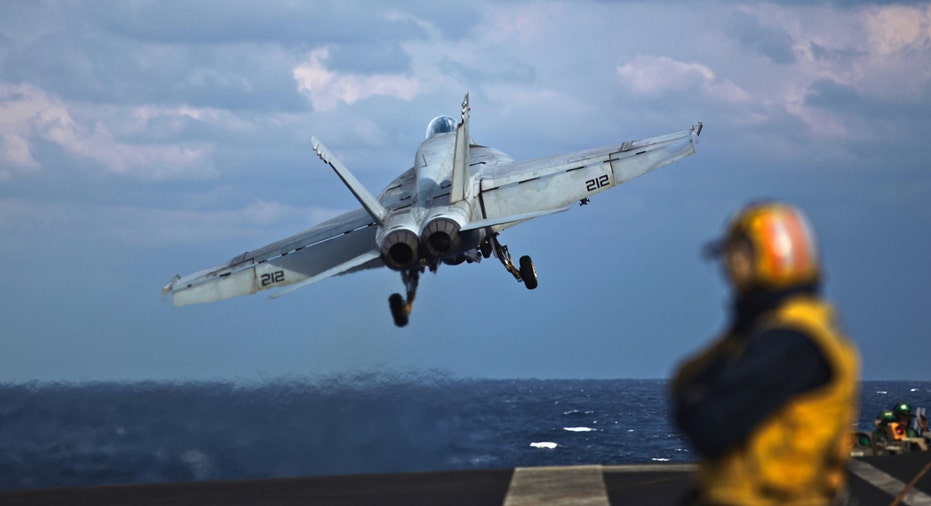 President Donald Trump has tapped a leading executive from Boeing (NYSE:BA) to serve in the No. 2 role at the Pentagon, underscoring Trump's plans to enhance defense spending.
The White House said Thursday it will nominate Patrick Shanahan, Boeing's senior vice president of supply chain and operations, for deputy secretary of defense, the top position under Secretary James Mattis.
The announcement came the same day as Trump's budget proposal for fiscal year 2018, which calls for a 10% increase to the Pentagon's budget. The administration is asking Congress to approve a defense budget of $639 billion, or $54 billion more than the current budget.
Shanahan was named to his role with Boeing in April 2016. As head of the aircraft maker's supply chain and operations, Shanahan is responsible for implementing advanced manufacturing technologies and global supply chain strategies, according to Boeing's website.
Shanahan led the 787 Dreamliner program from 2007 to 2008.
Prior to that, he held various executive positions in defense programs. He was vice president and general manager of Boeing Missile Defense Systems, starting in December 2004. Shanahan also oversaw U.S. Army aviation programs for Rotorcraft Systems, a Boeing subsidiary.
Trump publicly clashed with Boeing and aerospace rival Lockheed Martin (NYSE:LMT) over the costs of the new Air Force One jets and Lockheed's F-35. He later met with the CEOs of both Pentagon contractors. Military stocks have soared since Trump became president; Boeing is up 25% since Election Day, while Lockheed Martin is up 12%.
It's not just the Pentagon getting an injection of business acumen. Trump selected former Exxon Mobil (NYSE:XOM) CEO Rex Tillerson to serve as Secretary of State and billionaire investor Wilbur Ross for Commerce Secretary. Former Goldman Sachs (NYSE:GS) executives Steve Mnuchin and Gary Cohn are serving as Treasury Secretary and chief economic advisor, respectively.