Trump praises $25B LNG deal between Cheniere and South Korea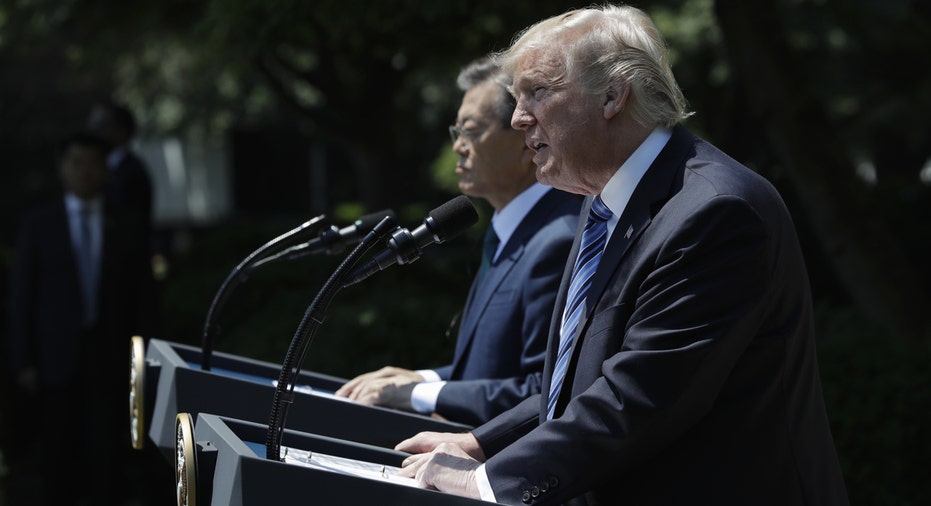 President Donald Trump highlighted a deal between Cheniere Energy (NYSE:LNG) and South Korea during a joint appearance with the country's president on Friday.
Trump, who discussed a variety of trade issues with President Moon Jae-in during his visit to the White House, praised South Korean companies for investing in the U.S. Multiple companies, including Samsung, announced combined investments of $12.8 billion to coincide with President Moon's meeting with Trump.
Cheniere, the only company that exports liquefied natural gas (LNG) from U.S. shale, said earlier this week that its export terminal in Louisiana began shipments to South Korea this month, officially kicking off a deal that was signed in 2012. Under terms of the 20-year agreement, Cheniere will make 3.5 million tons of LNG available to Korea Gas Corp. on an annual basis.
"I was gratified to learn about the new investments South Korean companies are making in the United States. This month Cheniere is sending its first shipment of American liquefied natural gas to South Korea in a deal worth more than $25 billion," Trump said during a speech at the White House.
Korea Gas is already in discussions with Cheniere to increase its supply of LNG, according to Platts.
South Korea has joined Mexico, Chile and Japan as buyers of U.S. natural gas, as the nation boosts exports amid a period of abundant supplies.
I am encouraged by President Moon's assurances that he will work to level the playing field for American workers, businesses, & automakers. pic.twitter.com/DfsTyS4KUo

— Donald J. Trump (@realDonaldTrump) June 30, 2017