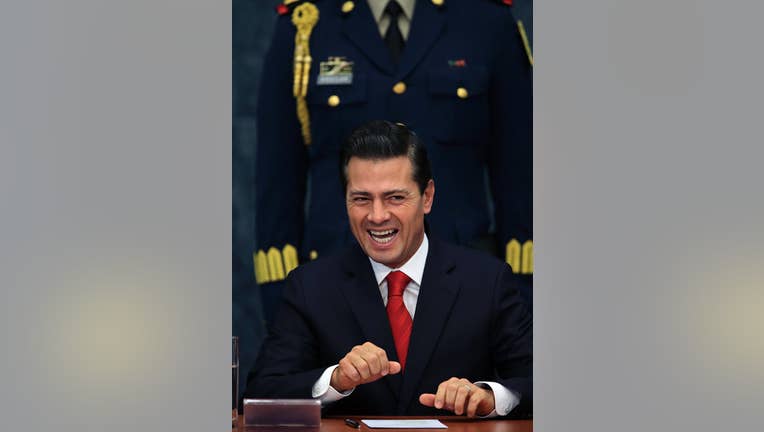 Talk of a possible 20 percent tax on U.S. imports from Mexico is raising eyebrows in Asia, where exports to the U.S. drive growth in many economies.
Japanese officials said Friday they hoped to soon hold talks on trade with U.S. officials. Finance Minister Taro Aso said he hoped to explain the "reality of Japanese employment" in the U.S.
President Donald Trump's press secretary Sean Spicer said the 20 percent tax was among several options to finance building a wall along the U.S. southern border, but no decision has been made.
Mexican President Enrique Pena Nieto (PAYN'-yuh nee-EH'-toh) scrapped a scheduled trip to Washington next week over the issue.
The Japanese government spokesman refused comment on the spat, but said Tokyo would watch for any impact on Japanese companies.