Trump officials to unveil plan to cut factory rules this week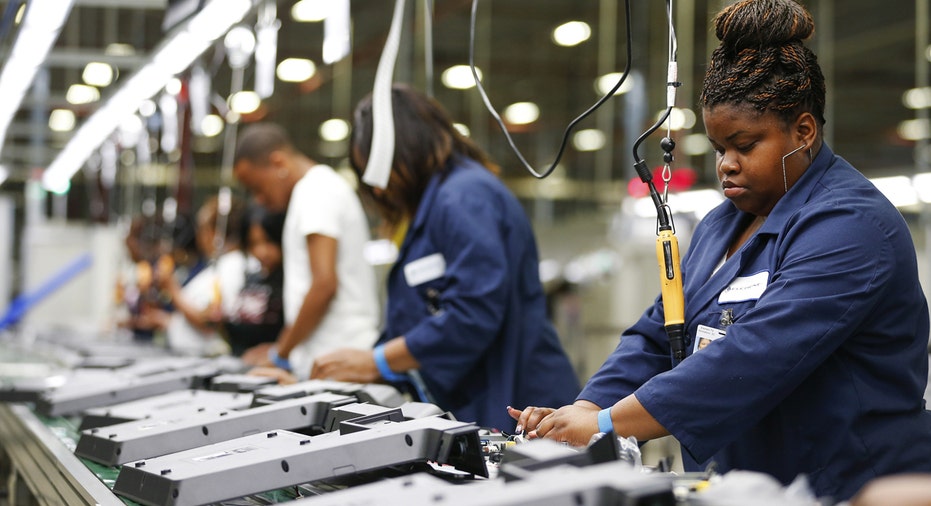 The Trump administration intends to unveil this week a plan to trim regulations it believes constrain U.S. manufacturing growth, potentially affecting environmental permits, worker safety and labor rules, an administration official said.
The U.S. Commerce Department's regulations "hit list" recommendations follow more than three months of study and consultation with industry on ways to streamline regulations and ease burdens on manufacturing firms.
A Trump administration official with knowledge of the recommendations to be sent to the White House said the Environmental Protection Agency's complex permitting rules will be a key focus, echoing comments to Reuters by Commerce Secretary Wilbur Ross last month.
The 171 public comments submitted by companies and industry groups offer a strong hint to priorities for Commerce's streamlining efforts, with numerous industry groups and firms complaining that EPA air quality permit rules for new facilities are often redundant.
The report will analyze the submissions and "will identify a lot of problems and lay out ways to take responsible actions," said the official, who declined to be identified by name. The process has looked at many regulations finalized under Trump's predecessor, President Barack Obama.
A common demand from industry was that the Trump administration should reject a planned tightening of ozone rules under the U.S. Clean Air Act's National Ambient Air Quality Standards, with several groups arguing this would expose them to increased permitting hurdles for new facilities, raising costs.
3M Co said other permitting requirements under the Clean Air Act contained "overlapping rules, redundant requirements, conflicts between rules and undue complexity."
The National Association of Manufacturers said the EPA's review requirements for new sources of emissions such as factories can add $100,000 in costs for modeling air quality to a new facility and delay factory expansions by 18 months.
It added that EPA should find ways to ease burdens for smaller projects and smaller firms.
Also drawing complaints from construction groups and iron foundries is an incoming Occupational Safety and Health Administration rule reducing by 80 percent the amount of crystalline silica dust that can be inhaled.
The dust, common on construction sites, can cause lung cancer, according to OSHA, but industry groups say reducing it to those levels will be prohibitively expensive.
"To meet these much lower levels, new engineering controls and other measures will become necessary within the roofing industry," said the National Roofing Contractors Association.
Trump has already taken steps to roll back some not fully completed Obama-era environmental regulations such as restrictions on coal-fired power plants and a clean water rule greatly restricting runoff into small streams.
But the Commerce list may target some rules already on the books.
"We are at the outset of what we think will be a very intense deregulatory agenda from the Trump team," said Amit Narang, regulatory policy advocate at Public Citizen, a consumer watchdog group. "We are concerned that they are looking to gut regulations that benefit workers and benefit consumers."
Another OSHA rule that drew industry complaints is one that further reduces worker exposure to beryllium, another potential carcinogen, that became effective on May 20 after a decade-long rulemaking effort.
Manufacturing groups including auto parts makers have also targeted labor rules that make it easier for unions to organize workers, expand the number of employees eligible for overtime and govern the reporting of workplace injuries.
The range of industry complaints is vast. Mining giant Freeport-McMoRan argued that planned EPA financial responsibility requirements for hard rock mining operations costing billions of dollars were based on inadequate study and "will have disastrous consequences for the mining industry."
Guitar maker Taylor Guitars said that permits needed from the Fish and Wildlife Service for mother-of-pearl used to decorate instruments was unnecessarily raising its costs.
"This declaration requirement does not seem to serve any conservation or other purpose. The shell is not a species that is protected under law," the company said.
(Reporting by David Lawder; Editing by Cynthia Osterman)