Trump Offers Hope for Battered Steel Industry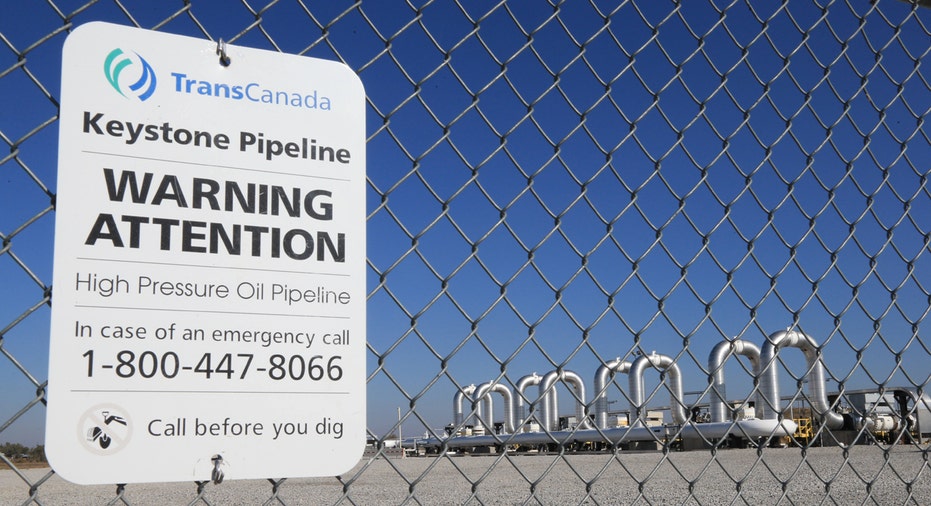 Steel stocks have been on fire since President Donald Trump won the White House, riding a wave of optimism over pipeline construction and other infrastructure projects.
In the wake of the Great Recession, American steel producers struggled to compete against growing imports from China. In 2014, the non-profit Economic Policy Institute warned that surging steel imports put up to 500,000 U.S. jobs at risk. Pittsburgh-based U.S. Steel (NYSE:X) has estimated that American steel companies have shed close to 10,000 jobs in recent years.
But investors are betting that the battered industry will be better off during the Trump administration. The Dow Jones U.S. Iron & Steel Index has surged 19.8% since the general election in November. Those gains have outpaced the broader S&P 500, which is up 6.3% over the same period.
U.S. Steel has rallied 53%, despite warning in November that it would post an annual loss for 2016. The company will report fourth-quarter earnings on Wednesday.
Trump's first step toward his promise to strengthen American steel came with an executive order last week, when he urged pipeline builders to call on domestic mills.
Trump, during his first week in the Oval Office, moved swiftly to revive the two high-profile pipelines that were put on ice during the Obama administration. Trump signed two executive orders that advanced the approval process for TransCanada's (NYSE:TRP) Keystone XL and Energy Transfer Partner's (NYSE:ETP) Dakota Access.
Coinciding with those moves, Trump also signed an order directing the Commerce Department to come up with a plan under which pipelines will be built using American-produced materials and equipment "to the maximum extent possible."
Ticker
Security
Last
Change
Change %
TRP
TC ENERGY CORP.
57.25
+0.15
+0.26%
ETP
n.a.
n.a.
n.a.
n.a.
While U.S. mill operators and union leaders applauded the push for American steel, Keystone XL and Dakota Access may be too far down the road to take part in it.
TransCanada, which in reaction to Trump's executive orders quickly resubmitted its permit application for Keystone XL, confirmed to FOX Business that it still owns hundreds of miles of line pipe that remains in storage.
Welspun Tubular, a company that employs roughly 500 people at a factory in Little Rock, Ark., produced the 700 miles of pipe – most of which would be used to build Keystone XL, accounting for half of the new pipeline. The project generated more than 600 factory jobs over an 18-month period, according to congressional testimony. TransCanada also contracted three other pipe producers in Canada, Italy and India.
Dakota Access, unlike Keystone XL, is well into the construction phase. Energy Transfer Partners had completed roughly 87% of the pipeline before President Barack Obama and the U.S. Army Corps of Engineers launched a review to find alternate routes.
Still, Trump's order applies to all pipelines within U.S. borders, so future projects will be subject to any plan implemented by the Commerce Department. Wilbur Ross, the president's pick for Secretary of Commerce, has invested in the steel industry during his career. He formed and later sold International Steel Group, which consisted of previously bankrupt steel companies.
Pipelines are just the first of many infrastructure projects that Trump has pledged to support. During the campaign, Trump said he would seek to upgrade the nation's roads, bridges, power grid and telecommunications systems.