Trump Moves to Undo Dodd-Frank Law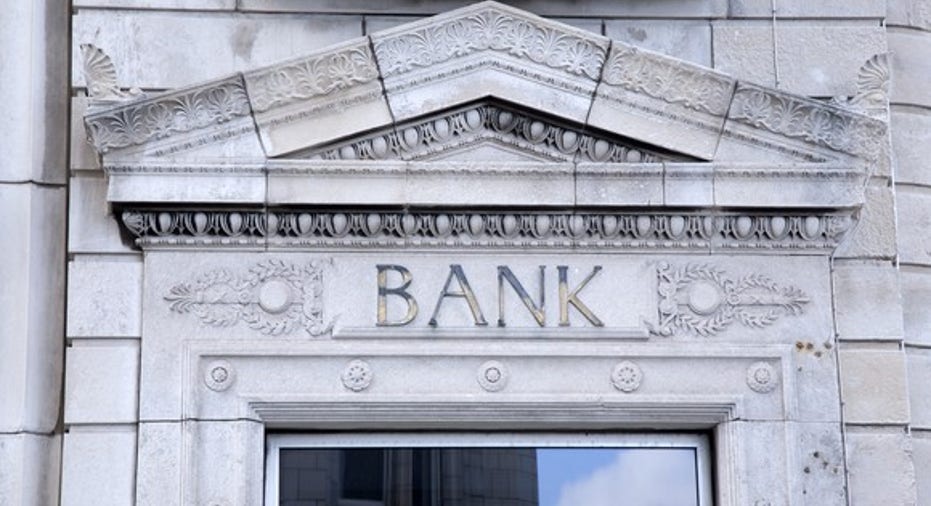 President Donald Trump on Friday plans to sign an executive action to scale back the 2010 Dodd-Frank financial-overhaul law, in a sweeping plan to dismantle much of the regulatory system put in place after the financial crisis.
Mr. Trump also plans another executive action aimed at rolling back a controversial regulation scheduled to take effect in April that critics have said would upend the retirement-account advisory business.
"Americans are going to have better choices and Americans are going to have better products because we're not going to burden the banks with literally hundreds of billions of dollars of regulatory costs every year, " White House National Economic Council Director Gary Cohn said in an interview with The Wall Street Journal. "The banks are going to be able to price product more efficiently and more effectively to consumers."
Mr. Trump will use a memorandum to ask the labor secretary to consider rescinding a rule set to go into effect in April that orders retirement advisers, overseeing about $3 trillion in assets, to act in the best interest of their clients, Mr. Cohn said in the White House interview. He said the rule limits consumer choice.
Mr. Trump also will sign an executive order that directs the Treasury secretary and financial regulators to come up with a plan to revise rules the Dodd-Frank law put in place.
Mr. Cohn said the actions are intended to pave the way for additional orders that would affect the postcrisis Financial Stability Oversight Council, the mechanism for winding down a giant faltering financial company, and the way the government supervises big financial firms that aren't traditional banks, often referred to as systemically important financial institutions.
"This is a table setter for a bunch of stuff that is coming," he said.
The changes Mr. Cohn described are sure to face a fight from consumer groups and Democrats, who say postcrisis regulations are protecting average borrowers and investors from abusive practices, while making the financial system more resilient and bailouts less likely.
This path also may create political problems for Mr. Trump, whose populist campaign was successful in swaths of the Midwest where homeowners were hit hardest by the housing crash sparked by the financial crisis.
Mr. Trump blamed the political establishment and Wall Street banks for leaving behind many Americans and vowed to break up both. Those promises have already been called into question as he has filled his administration with members of Congress and Wall Street executives, including Mr. Cohn, who retired as president of Goldman Sachs Group Inc. to join the Trump administration.
Adding to the potentially difficult optics for Mr. Trump, he will sign the actions on the same day he meets with a group of business executives, including J.P. Morgan Chase & Co. Chief Executive James Dimon and BlackRock Inc. CEO Laurence Fink.
Asked about the potential political pushback because of his Wall Street past, Mr. Cohn said the administration's goal of deregulating financial markets "has nothing to do with Goldman Sachs."
"It has nothing to do with J.P. Morgan," he said. "It has nothing to do with Citigroup. It has nothing to do with Bank of America. It has to do with being a player in a global market where we should, could and will have a dominant position as long as we don't regulate ourselves out of that."
Mr. Cohn said existing regulations put in place by Dodd-Frank are so sweeping that it is too hard for banks to lend, and consumers' choice of financial products is too limited.
Democrats and consumer groups have pushed for tighter controls on banks and other lenders, particularly after the subprime mortgage crisis that helped fuel the global financial crisis.
But Mr. Cohn said that many of the postcrisis rules haven't solved the problems they were supposed to be addressing. He said, for example, that there still isn't a solid process to safely wind down the collapse of a giant faltering financial company or to ensure that those firms have access to short-term liquidity.
"I'm not sitting here saying we want to go back to the good old days," Mr. Cohn said.
"We have the best, most highly capitalized banks in the world, and we should use that to our competitive advantage," he added. "But on the flip side, we also have the most highly regulated, overburdened banks in the world."
Mr. Cohn laid out a road map for how the Trump administration plans to target new financial rules. He said the Treasury Department would lead an effort to overhaul mortgage-finance giants Fannie Mae and Freddie Mac, which were put into government conservatorship after the crisis.
He also said that the White House wouldn't need a change in the law to redirect the mission of the Consumer Financial Protection Bureau, created by the 2010 law and which governs things like mortgage and credit-card rules. (Please see related article on B10.)
He suggested the White House could influence the mission of the bureau, set up as an independent agency, by putting a new person at its helm to replace Richard Cordray, the agency's director.
Asked about potential changes at the agency, he said, "Personnel is policy."
Mr. Cordray has declined to say what he might do if Mr. Trump attempts to remove him. He told The Wall Street Journal in January the arrival of the Trump administration "shouldn't change the job at all."
Mr. Cohn has emerged as one of the top economic and strategic thinkers within the White House, as the Senate hasn't yet confirmed Mr. Trump's pick for Treasury secretary, Steven Mnuchin, and the Trump administration also hasn't named any members of the Council of Economic Advisers.
Mr. Cohn did say, though, that a Federal Reserve post, the vice chairman of supervision, is "a very important job to be filled." This slot was created by the Dodd-Frank law but has been left vacant.
On the fiduciary rule change, the Friday memorandum will ask the Labor Department to revise or rescind the rule.
Mr. Trump has nominated Andrew Puzder to run the department, but he hasn't been confirmed by the Senate.
Asked if the rule would be eliminated, Mr. Cohn nodded his head. "It's a bad rule for consumers," he said.
The fiduciary rule, unveiled last spring and set to go into effect in April, would restrict how brokers can provide retirement advice by forcing them to work in the best interest of their clients and generally avoid conflicts, which can come about with commission-based compensation. It stands to affect about $3 trillion of retirement assets in the U.S., according to research firm Morningstar Inc.
Mr. Cohn said to comply with the rule, companies would be forced to offer retirement products with the lowest fees even if it isn't best for their client.
Mr. Trump said repeatedly during the presidential campaign that the Dodd-Frank overhaul law was preventing banks from lending, which he said made it harder for consumers to access credit and get the economy to grow. Financial analysts have had mixed views on this assessment.
Some believe that low demand from consumers has hurt the ability of banks to lend, and low interest rates have hurt the returns banks make on these loans. But smaller banks have said they are dealing with a crush of new regulations spurred by Dodd-Frank, something regulators have struggled to address.
Mr. Cohn didn't specify how all of these regulations should be rewritten, but he said that financial markets have made their own corrections and that the environment that fueled the financial crisis no longer existed. He said, for example, that even if mortgage restrictions are rolled back, it doesn't mean that there would be another boom in the subprime lending market. That is because, he said, those loans can't be securitized and sold like they were before the financial crisis because the market for those products isn't the same.
"We don't want to do it an unregulated way," he said. "We want to do it in a smart, regulated way."
--Ryan Tracy and Lisa Beilfuss contributed to this article
Write to Michael C. Bender at Mike.Bender@wsj.com and Damian Paletta at damian.paletta@wsj.com