Trump Looking to Build Relations Among U.S. Lawmakers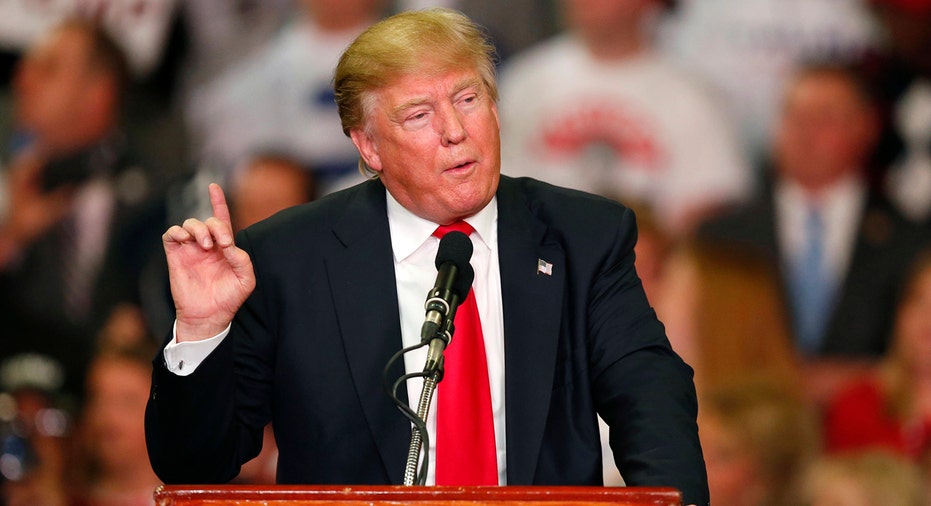 As Republican front-runner Donald Trump takes steps to build out his relationship in Washington as part of a final push to win the presidential nomination, his campaign continues to be lightning rod for many opponents incensed by his stand on immigration.
On Thursday morning Trump's campaign has arranged a meeting on Capitol Hill including about a dozen U.S. lawmakers, some of whom have endorsed Trump and some of whom are interested in his message, congressional aides said.
On Thursday evening, thousands of demonstrators are expected in the Long Island town of Patchogue - a New York City suburb that is home to a large Latino population - when Trump addresses a fund-raising event there.
The meeting on Capitol Hill is to include about a dozen U.S. lawmakers, some of whom have endorsed Trump and some of whom are interested in his message, congressional aides said.
Trump senior adviser Ed Brookover is to attend along with pro-Trump lawmakers like Representatives Renee Elmers of North Carolina, Scott Desjarlais of Tennessee and Chris Collins of New York.
Trump, a New York billionaire who has battled the Republican establishment, is trying to win over converts to his cause. Many members of Congress had backed other Republican presidential candidates who have since abandoned the race.
One source said a series of policy speeches that Trump is preparing to deliver might come up in the meeting, which Trump himself is not attending.
Trump himself is engaged in a war of words with the Republican National Committee and its chairman, Reince Priebus, over party rules that, for example, allowed party regulars in Colorado to choose a slate of delegates to send to the party's nominating convention without Republicans in the state actually voting.
All the Colorado delegates went to U.S. Senator Ted Cruz of Texas, who is trying to stop Trump from winning the 1,237 delegates needed to win the nomination and force a contested convention when Republican delegates gather in Cleveland in July to pick a nominee.
Trump has a wide lead in the polls ahead of New York's Republican primary vote next Tuesday and he has been campaigning intensely in his home state.
Trump is to address a fund-raising event Thursday evening in Patchogue on Long Island.
Patchogue was the site of the fatal stabbing of Ecuadorean immigrant Marcelo Lucero in 2008 by a teenager who was part of a gang of white boys who targeted Latinos in the area.
Suffolk County Police Commissioner Timothy Sini said several different demonstrations and events coinciding with Thursday's Republican event were expected.
Trump's planned visit drew criticism, and immigrant advocates protested Wednesday in front of the venue. The county Republicans will hold their event steps away from where Lucero was attacked.
"This is a wretched development, a disgraceful provocation by the Suffolk County Republicans," The New York Times said in an April 8 editorial.
After the fundraiser, Trump and his Republican rivals will appear at the New York Republican Annual Gala in Manhattan.
(Additional reporting by Doina Chiacu; Writing by Steve Holland; Editing by Leslie Adler)