Trump Effect? GM, Hyundai Pour Money Into America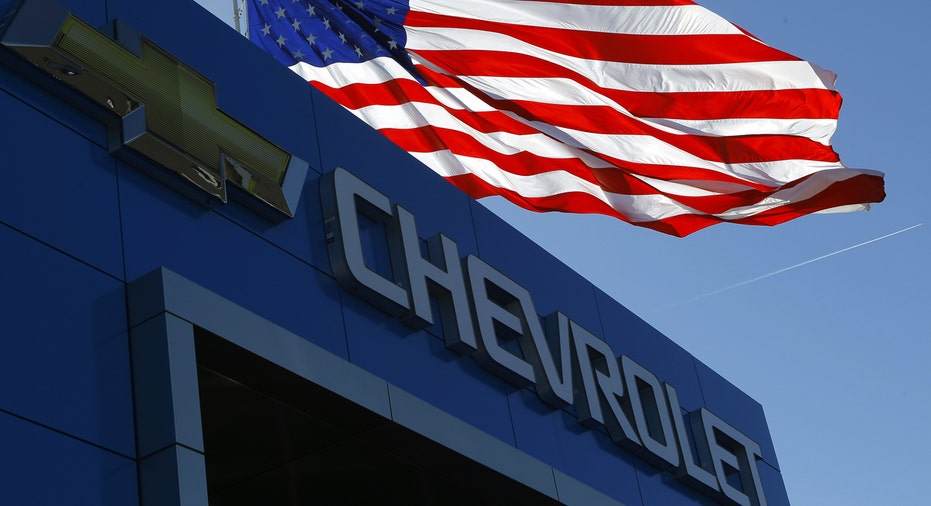 Updated at 2:25 p.m. ET
General Motors (NYSE:GM) said Tuesday it will move axle production from Mexico to Michigan, joining Hyundai in announcing billions of dollars in new U.S. manufacturing investments as President-elect Donald Trump turns up the heat on automakers.
GM plans to invest an additional $1 billion in new vehicles, technology and components. The nation's largest seller of new vehicles said it will provide details of those projects at a later date. The company expects the move to support 1,500 new and retained jobs.
In an apparent nod to the incoming administration, GM also noted that it will begin insourcing axle production for its next generation of full-size pickup trucks. Some of that work is currently done in Mexico. Bringing production of truck axles to Michigan will create 450 jobs, GM said.
"As the U.S. manufacturing base increases its competitiveness, we are able to further increase our investment, resulting in more jobs for America and better results for our owners,"  GM Chairman and CEO Mary Barra said in a statement. "The U.S. is our home market and we are committed to growth that is good for our employees, dealers, and suppliers and supports our continued effort to drive shareholder value."
GM's expansion in IT, engineering and technology, along with growth at GM Financial, will result in more than 5,000 new jobs over the next few years, Barra added. GM also confirmed that a supplier has committed to make parts for GM full-size pickups in the U.S., moving 100 jobs from Mexico to Michigan.
GM spokesman Patrick Morrissey said all of the decisions revealed on Tuesday have been in the works "for some time."
Still, Trump has targeted the Detroit-based company for building small cars in Mexico and shipping them across the border.
"There's no question there is an emphasis on job creation in the U.S. right now," Morrissey told FOXBusiness.com. "This was good timing for us to share what we are doing, including our ongoing commitment and track record for U.S. investment over the last several years."
On Tuesday morning, Trump took credit for recent investments in U.S. automotive manufacturing and thanked GM "for starting the big jobs push back into the U.S."
Thank you to General Motors and Walmart for starting the big jobs push back into the U.S.!

— Donald J. Trump (@realDonaldTrump) January 17, 2017
With all of the jobs I am bringing back into the U.S. (even before taking office), with all of the new auto plants coming back into our.....

— Donald J. Trump (@realDonaldTrump) January 17, 2017
country and with the massive cost reductions I have negotiated on military purchases and more, I believe the people are seeing "big stuff."

— Donald J. Trump (@realDonaldTrump) January 17, 2017
GM, Ford (NYSE:F), Toyota (NYSE:TM) and German automakers have drawn Trump's ire for producing vehicles south of the border. Most major international automakers have a production footprint in Mexico, which offers cheaper labor. GM and Ford have offered concessions in response to the criticism, while German giant BMW stood its ground and defended its expansion of a Mexican factory and current investments in the U.S.
Hyundai Motor Group announced on Tuesday that its subsidiaries, including the Hyundai and Kia brands, have allocated $3.1 billion for supporting their factories in Georgia and Alabama. The investment, up from the $2.1 billion that Hyundai Motor Group spent during the previous five years, will be used for research and development as well.
The South Korean company also said it will look into building a new factory in America, citing Trump's promise to spur job creation.
Hyundai Motor Group typically does not provide long-term investment plans for the U.S. Although the automaker has avoided Trump's wrath so far, Kia marked the start of production at its first Mexican factory just two months ahead of Trump's election victory.
Kia's plant in Mexico is a "source of worry," Chung told the Associated Press, although he didn't elaborate.
An estimated 80% of the Kia vehicles produced at the facility will be exported to other markets, with the U.S. as the primary recipient.