Trump congratulates Toyota on opening of Texas headquarters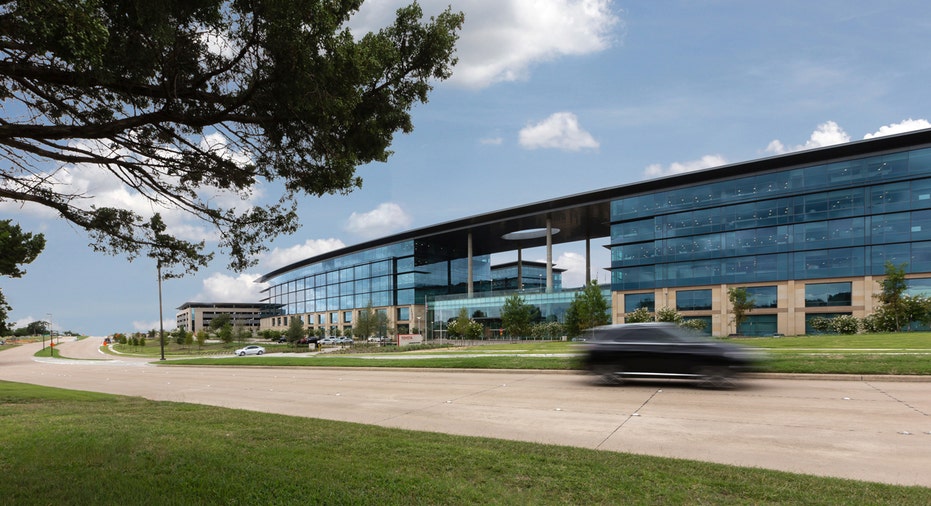 Toyota (NYSE:TM) has officially opened its new North American headquarters in Texas, a move that received praise from President Donald Trump.
In a letter to Toyota, Trump applauded the company for investing in Texas and spending $1.3 billion on its manufacturing plant in Kentucky. Trump added that he looks forward to "supporting the continued growth of [Toyota's] United States operations."
The Japanese automaker said state and local officials will attend a grand opening on Thursday at its corporate campus in Plano, Texas.
"The opening of our new headquarters in Plano is an extraordinary next step in Toyota's 60-year journey in the United States," said Jim Lentz, CEO of Toyota in North America.
Toyota's new headquarters is part of a broader plan to invest $10 billion in the U.S. over the next five years. The investments were set aside for the new Plano campus and Toyota's existing factories. The headquarters, which cost about $1 billion to build, will bring up to 4,000 jobs to the North Texas area by the end of 2017.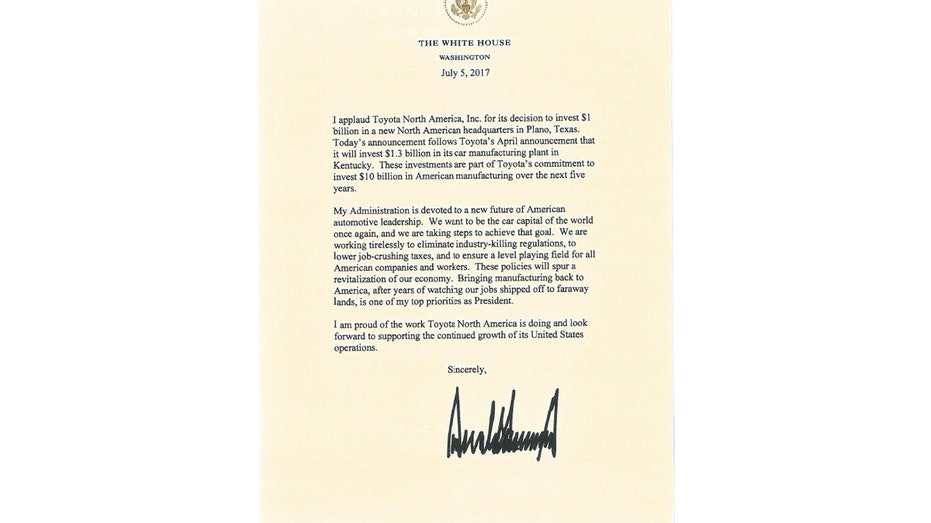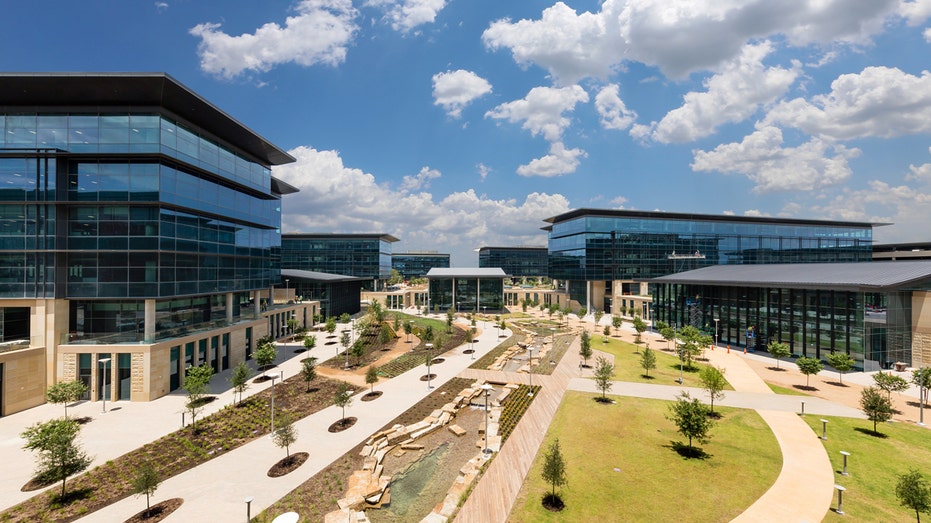 Lentz said Toyota appreciates "the support from President Trump of our continued commitment to investing in the U.S. and sustaining American jobs."
"We want to be the car capital of the world once again," Trump wrote in his letter, "and we are taking steps to achieve that goal."
With 100 acres and seven buildings in Texas, Toyota has combined its engineering, sales, marketing, financial and corporate operations in one location. Those units had been spread across California, Kentucky and other offices. Employees began moving to Plano in the spring, and the process will continue through December.
Toyota, which owns the Lexus luxury brand, has filled 75% of its open positions in Plano so far.