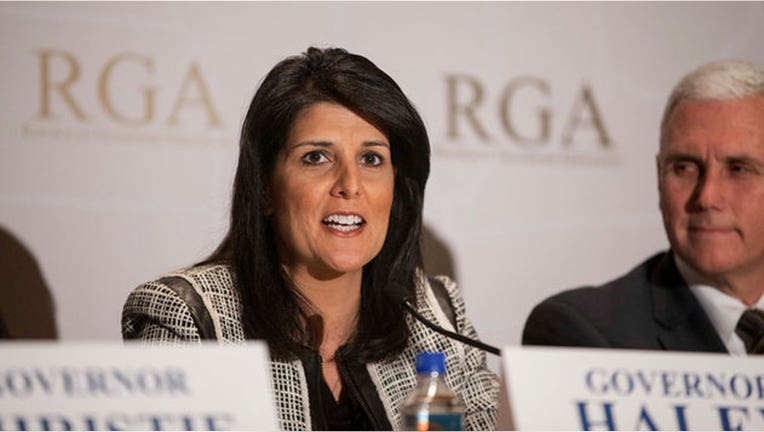 President-elect Donald Trump has chosen South Carolina Gov. Nikki Haley to be the U.S. ambassador to the United Nations, a source with knowledge of the decision told Fox News on Wednesday.
Haley was an outspoken Trump critic throughout much of his campaign. If confirmed by the Senate, she would become the first female Cabinet-level official in the Trump administration.
She's the second Asian-American to serve as U.S. governor.
Early in the presidential race, Haley campaigned for Florida Sen. Marco Rubio before going on to support Texas Sen. Ted Cruz.
Haley met with Trump last week and said they had a "very nice" conversation.
Her new job clears the way for Lt. Gov. Henry McMaster to step into the role of South Carolina governor. McMaster was an early Trump endorser, backing him before the state's GOP primary in February.
Trump is spending Thanksgiving with his family at his Mar-a-Lago estate in Palm Beach, Florida.
Fox News' Nick Kalman and the Associated Press contributed to this report.