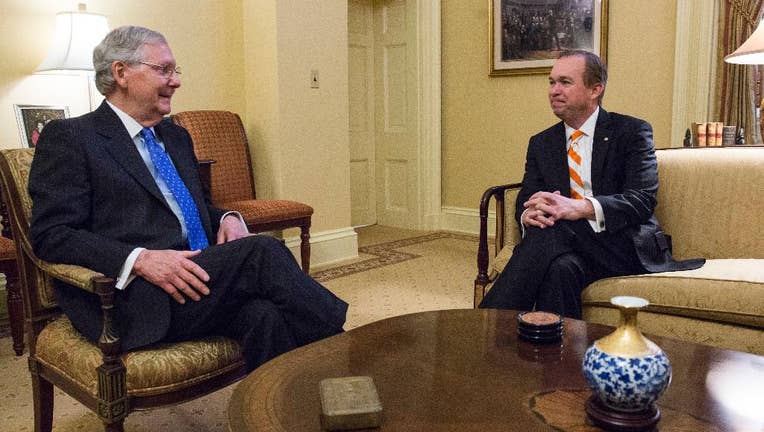 Rep. Mick Mulvaney, President Donald Trump's staunchly conservative choice to lead the White House budget office, is headed before the Senate Budget Committee, where panel members will probe for clues on the new administration's plans for tackling intractable budget deficits.
The South Carolina Republican will appear as the Congressional Budget Office reveals new estimates about the deficits the new administration will inherit. The government ran a $587 billion deficit last year and that level of red ink is predicted to steadily rise.
Mulvaney is a supporter of cutting Medicare's growth but Trump doesn't want to deal with the program's shortfall now.
Mulvaney is also sure to face questions from Democrats on his failure to pay more than $15,000 in payroll taxes for a household worker more than a decade ago.