Trump blasts USPS: A look at the agency's dire financial situation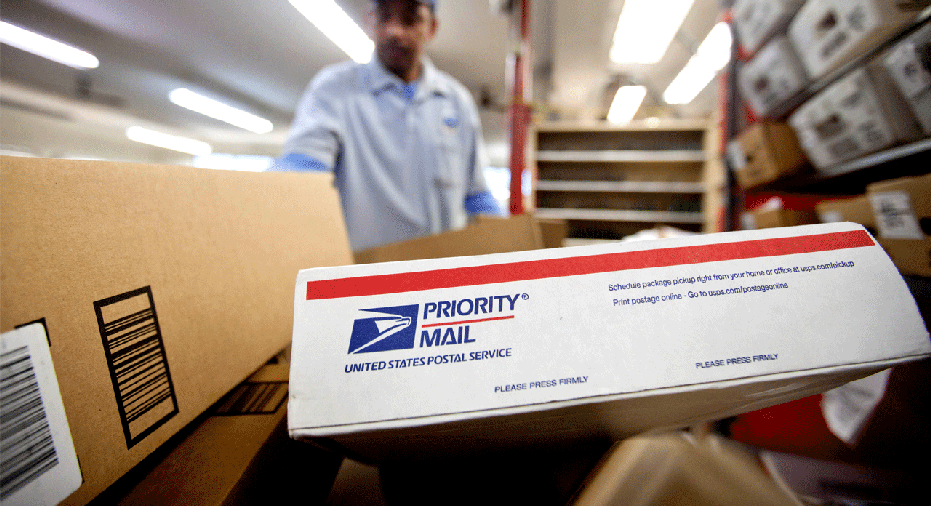 President Donald Trump called out the United States Postal Service (USPS) on Friday morning for failing to charge Amazon (NASDAQ:AMZN) and other companies higher delivery fees despite the fact that it is bleeding cash and operating on years' worth of financial losses.
During its most recent fiscal year, which ended in September, USPS reported a total annual revenue of $69.7 billion, which, despite a pickup in profits from its shipping and packaging services, was less than the $71.4 billion recorded in fiscal year 2016. Operating expenses, which totaled $72.4 billion in fiscal 2017, once again outweighed income at the agency for yet another year of net operating losses.
The most recent year's losses of $2.7 billion are down from more than $5 billion in each of the prior two fiscal years. In its annual report, USPS said the lower-than-expected net operating losses were partially attributable to rising interest rates, which helped offset workers' compensation liabilities.
In the third quarter alone, USPS reported a net loss of $2.1 billion, an increase of more than $570 million over the same period last year. At the time, the agency predicted "continuing annual net losses in the future absent legislative and regulatory change." For the coming year, the mail delivery service agency expects to record a net income loss of $5.2 billion, according to its annual report.
The postal service's total net deficiency increased to more than $58.7 billion this fiscal year, owing to the rising costs of retiree health benefits and other liabilities. The agency also has $15 billion in outstanding debt, which is the statutory limit.
Expenses at the United States Postal Service have outpaced revenue for the past 10 years. According to the House Committee on Oversight and Government Reform, the postal service has accrued at least $62 billion in losses over the past decade.
However, pursuant to Trump's criticism, USPS was given the green light to speed up price increases on market-dominant products over the next five years. New prices for the coming year are expected to take effect in late-January.