Trump Administration Looks to Neuter NYS 'Martin Act'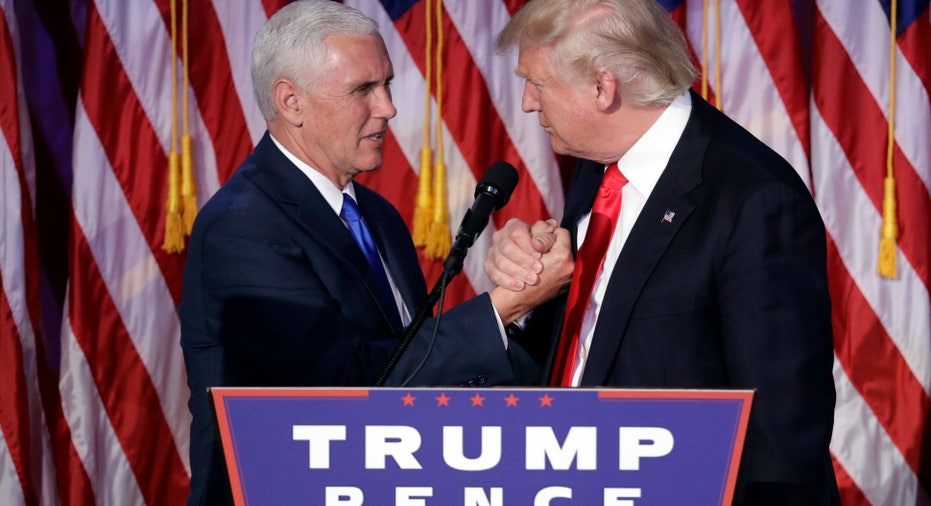 A New York State law that makes its attorney general a de facto federal regulator with enormous power to charge and fine banks and financial firms could be neutered in an upcoming Trump administration, the Fox Business Network has learned.
The state's Martin Act has been the bane of Wall Street banks in recent years, particularly as a group of ambitious New York state attorneys general, beginning with Eliot Spitzer nearly 15 years ago, began using the law to crack down on alleged financial improprieties that had previously been the territory of federal regulators such as the Securities and Exchange Commission.
But there is a movement afoot inside the Trump transition team to target the Martin Act—and other similar state regulations known as "blue-sky laws" – for extinction, by crafting legislation that would supersede them with existing federal statutes, according to people with direct knowledge of the matter.
The point man of this effort, former SEC commissioner and Trump transition team member Paul Atkins, has been discussing ways to ensure that federal securities laws preempt state laws by enacting new legislation that could pass considering the GOP now controls both the legislative and executive branches.
Atkins, currently the CEO of Wall Street consulting firm Patomak Global Partners, is also considered a leading contender to run the SEC in a Trump Administration. He has long advocated against state officials over-stepping their authority through such statutes. Atkins declined comment and referred all questions to the Trump transition team, which also declined to provide a comment.
Getting rid of state laws such as the Martin Act would likely lead to a surge in bank stocks, which have been rallying since Trump defeated his Democratic opponent Hillary Clinton in last week's presidential contest. Shares of JP Morgan have risen 8 percent since the election, while shares of Bank of America and Citigroup have risen 12 percent and 7 percent respectively. Bank stocks are up based on the notion that the new Trump administration would weaken costly bank rules.
Meanwhile, banks, many of which are located in New York or have major offices there, have long complained that clauses in the Martin Act give the state AG more power than federal regulators. This is because of the lower bar required to bring both civil and criminal fraud cases, which has led to a series of high-profile regulatory settlements and hefty fines. Banks have complained that many Democratic state AG's have used these laws to overregulate the financial sector.
Still, legal experts say it would be nearly impossible for Congress to repeal state laws. Congress could write a statute that explicitly preempts or overrides state laws in favor of federal securities statutes, but even a preemption carries risks.
"Preemption is possible but it may attract a filibuster" by Democrats in congress, delaying its passage and creating negative publicity around the issue, said Columbia law school professor John Coffee. "And also many Republicans believe in state regulation."
Despite the disdain banks and other businesses have for laws like the Martin Act, seeking the law's removal could be politically treacherous for a new presidential administration. The Trump economic team is gearing up to pass major legislation such as tax reform, and the recrafting of such big ticket regulations could be a misuse of political capital.
Indeed, Trump economic advisers are likely to focus on reforming Obamacare, which is debilitating middle-class Americans with huge premium increases, and the Dodd-Frank banking laws, passed after the 2008 financial crisis that economists contend have made it more difficult for banks to lend to small businesses.
The Trump administration would also be taking on a large and politically ambitious contingent of state attorneys general, such as Democratic New York State Attorney General Eric Schneiderman, and Democratic California State AG Kamala Harris, who successfully used her office—and the cases she brought against banks—to become a U.S. Senator this election cycle, replacing Barbara Boxer who is retiring.
The state AG's would argue that they provide a degree of consumer protection in the event that federal officials miss a potential financial fraud.
For Trump there is an added political calculation because Schneiderman is already suing the New York billionaire, and real estate magnate, for civil fraud, alleging that a for-profit real estate school he created known as Trump University deceived students about its benefits.
Part of the allegations in the civil suit, which Trump has vigorously denied, involved potential Martin Act violations. Thus any effort to ditch the law would be perceived as directly benefitting Trump's business interests.
A Trump spokeswoman didn't return a call for comment; a spokesman for Schneiderman said "our Trump University case does not rely on the Martin Act." He declined further comment.