Trucks, SUVs Drive Another Record Quarter for GM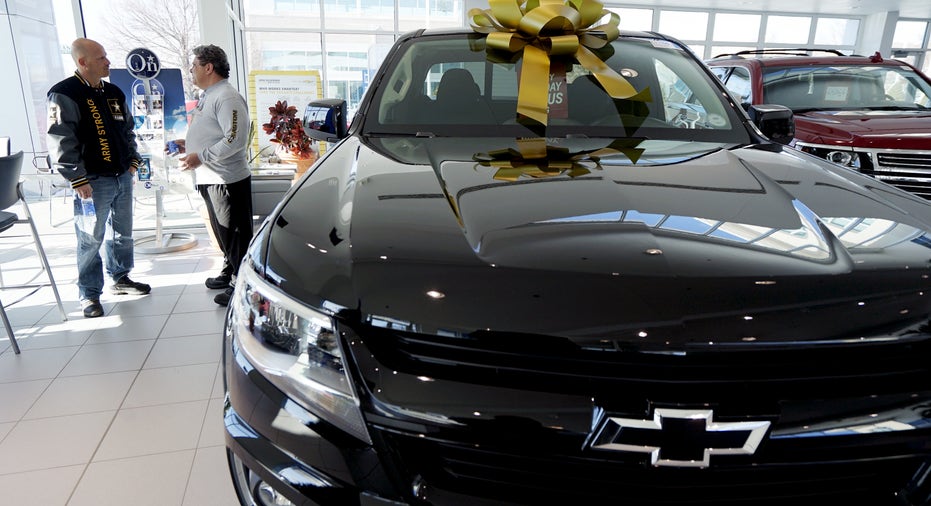 General Motors (NYSE:GM) raced to another record quarter in North America, as the automaker continues to boost its bottom line with profitable truck and SUV sales.
GM said Thursday its wholesale vehicle sales grew 2.7% to 829,000 in North America during the first quarter, and its retail market share reflected strong gains in the truck and crossover segments. In the U.S. truck and large SUV market, GM recorded a 23.7% share, up from 20.4% in the year-ago period. GM's share of U.S. crossover sales climbed to 17.6% from 17.4%.
Large vehicles like pickup trucks and SUVs have surged in popularity in the U.S., thanks in part to favorable loan terms and cheap gas. U.S. sales of GM's full-size pickup trucks—the Chevrolet Silverado and GMC Sierra—are up 4.8% at 180,100 units through March. GM has sold about 30,200 of its Chevy Colorado and GMC Canyon midsize pickups, an increase of 15% year-over-year.
For automakers, the shift from cars to trucks is generating higher profits. Meantime, GM has been scaling back sales to rental fleets, a business that offers weaker profit margins. Executives have cited the fleet strategy as a primary catalyst for lower sales overall. In the first quarter, global sales dropped 2.5%.
By capitalizing on demand for trucks and SUVs, GM's North America operations earned a record $2.3 billion before interest and taxes in the first quarter. That beat the previous high of $2.2 billion, set in the first quarter of 2015.
"Our trucks, well into their lifecycle, continue to perform very well," Chief Financial Officer Chuck Stevens said during GM's earnings call. "We feel very confident that we'll be able to protect those [profit] pools because we've got great products."
GM expects its profit margin in North America to top 10% for a second consecutive year. In 2015, the company earned an adjusted 10.3% on its sales in the region.
GM's global results for the first quarter beat Wall Street estimates, sending shares higher on Thursday morning. The Big Three automaker more than doubled its net income to $2 billion, while pretax earnings of $2.7 billion set a first-quarter record.
Excluding one-time items such as union worker buyouts, earnings rose to $1.26 a share from last year's 86 cents a share. Analysts projected a smaller gain to $1.01 a share. Revenue increased 4.5% to $37.3 billion, more than the consensus estimate of $35.4 billion.
Beyond North America, the earnings report was also highlighted by the lagging auto market of Europe, where GM broke even for the three-month period. GM booked a $200 million loss in Europe a year ago.
In South America, another challenging region for automakers, GM posted a smaller loss. GM's performance in China and other international markets was flat year-over-year.