Trina Solar Limited (ADR) Buyout: More Than Meets the Eye?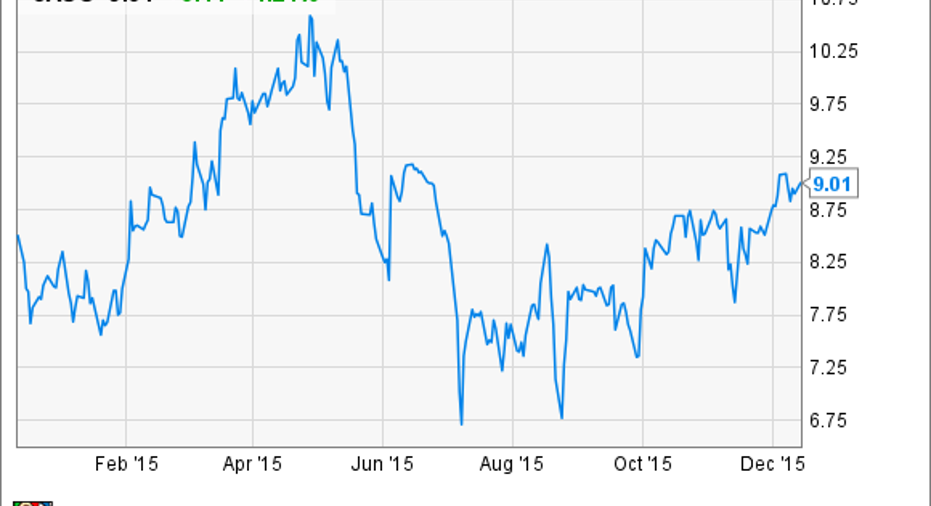 Chinese solar manufacturer Trina Solar Limited (ADR) is arguably one of the strongest Chinese companies in today's solar market, with low-cost production and a growing systems development business. Which is perhaps why its CEO thinks it is undervalued and would be better off in private hands. Before the market opened Monday morning, Chairman and CEO Jifan Gaomade made an offer with the Indistrial Bank Co. Ltd. to buy the company outright from investors.
On the surface, this looks like a nice pop and a potentially massive private buy in China. But this deal may not be exactly as advertised.
Solar system built by JA Sola. Image: JA Solar.
Building the hype machine Gao may have every intention of taking Trina Solar private, but Monday's offer sends up a lot of red flags for me as an investor and solar industry observer. The biggest is that it's a "non-binding proposal to acquire the company", meaning Gao can back out at any time. This could just be a ploy to get the market to bid the stock higher in the short-term.
JA Solar made a similar move in June, when CEO Baofang Jin made an offer to buy the company for $9.69 per ADS. The stock popped after the offer was announced, but the market quickly realized it wasn't an offer with much likelihood of success, and the stock sank to a new 52-week low by mid-summer.
We can't know exactly what Jin was thinking with his offer, but investors quickly saw that it wasn't really going anywhere. And there's good reason to think that Trina Solar's ambitions in the solar industry wouldn't be served by going private.
Be careful what you wish for On the surface, a buyout of Trina Solar makes some sense. The stock trades at just 7.5 times next year's earnings estimates, and as a major supplier in the solar industry it could have a bright future ahead.
But dig a little deeper and the company's financial situation gets more tenuous. The first challenge is the debt already on the balance sheet, which isn't offset by much in the way of long-term profitability.
TSL Total Long Term Debt (Annual) data by YCharts
The bigger long-term concern is the need for capital to stay competitive in the solar industry of the future. Selling solar modules isn't a high margin business anymore, and the real money is being made building large solar projects around the world. That requires capital on a massive scale. Capital that Trina Solar, as a private company, wouldn't have easy access to.
Unless Gao has a plan or commitment to get access to billions more in capital after taking Trina Solar private, I don't see how the company can execute on necessary strategic moves without maintaining access to public markets.
Don't bet on this buyout The fact that Gao's buyout offer of Trina Solar isn't binding is a red flag, and long-term I think the company's need for capital makes this a deal that won't happen as advertised. It wouldn't be the first time a Chinese solar CEO backed out of a buyout offer, and as we saw with JA Solar, buying shares now may be the worst move you could make with Trina Solar.
The article Trina Solar Limited (ADR) Buyout: More Than Meets the Eye? originally appeared on Fool.com.
Travis Hoium has no position in any stocks mentioned. The Motley Fool has no position in any of the stocks mentioned. Try any of our Foolish newsletter services free for 30 days. We Fools may not all hold the same opinions, but we all believe that considering a diverse range of insights makes us better investors. The Motley Fool has a disclosure policy.
Copyright 1995 - 2015 The Motley Fool, LLC. All rights reserved. The Motley Fool has a disclosure policy.