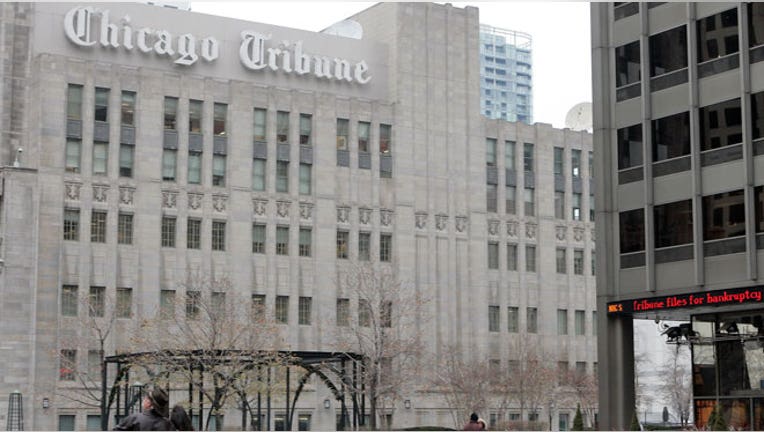 In an effort to add significant scale, Tribune Co. inked a $2.73 billion transaction on Monday to acquire 19 television stations in 16 key markets from privately held Local TV Holdings.
The acquisition makes Tribune, which emerged from a prolonged bankruptcy at the end of 2012, the largest U.S. commercial TV station owner, with 42 stations from 23 previously. Most of those stations are in the top two spots in their respective markets.
"This is a transformational acquisition for Tribune -- it makes us the #1 local TV affiliate group in America, expands the distribution platform for our high-quality video content, and extends the reach of our digital products to new audiences across the country," Tribune CEO Peter Liguori said in a statement.
By sealing the Local TV deal, Tribune beat out a number of other potential bidders, including Sinclair Broadcast Group (NASDAQ:SBGI) and Meredith (NYSE:MDP).
In addition to a slew of local TV stations, Tribune already owns the WGN America superstation, Tribune Studios and eight major market newspapers, including the Chicago Tribune and Los Angeles Times.
"My management team will dearly miss working with some of the most talented and dedicated people in broadcasting, but we know we leave our employees in good hands," said Bobby Lawrence, Local TV's CEO.
The acquisition of Local TV is expected to generate more than $100 million in annual synergies within five years of closing. Including synergies and tax implications, Tribune said the effective purchase price multiple is about seven times the average 2011 and 2012 earnings before interest, taxes, depreciation and amortization.
To pay for the deal, Tribune said it expects to use a combination of debt financing and an undisclosed portion of cash on hand.
Tribune said it has received committed financing of up to $4.1 billion from J.P. Morgan Chase (NYSE:JPM), Bank of America Merrill Lynch (NYSE:BAC), Citigroup (NYSE:C), Deutsche Bank (NYSE:DB) and Credit Suisse (NYSE:CS). This includes a new $300 million revolving credit facility that will allow Tribune to refinance existing debt.
The deal, which is subject to antitrust and Federal Communications Commission approval, is expected to close by the end of 2013.
Tribune was advised by Guggenheim Securities, while Local TV's bankers were Moelis & Co., Wells Fargo (NYSE:WFC) and Deutsche Bank. Local TV is owned by private-equity firm Oak Hill Capital Partners.