Treasury Auctions Get Lukewarm Reception as Debt Ceiling Looms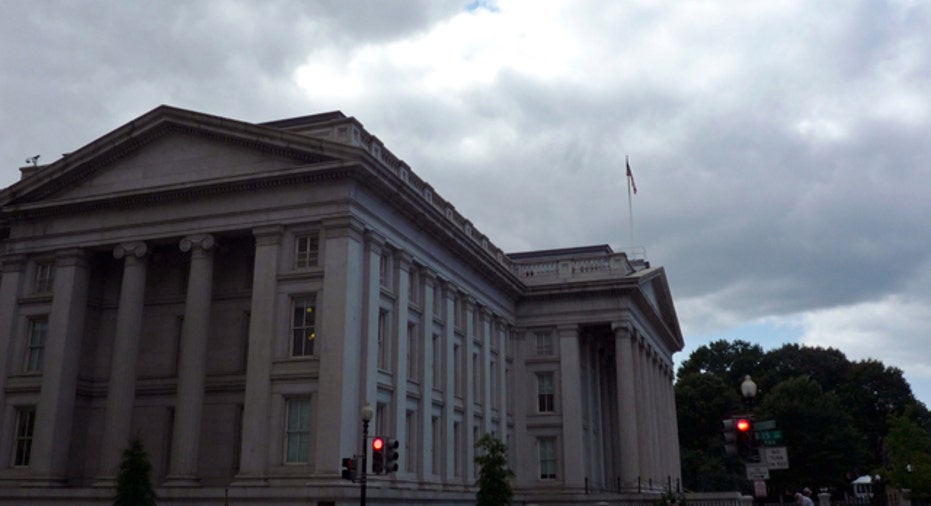 Two auctions for short-term U.S. debt got a lukewarm reception from investors amid growing concerns over the looming debt ceiling and a potential default.
The Treasury Department on Tuesday held simultaneous sales of three-month bills and six-month bills, totaling $35 billion and $30 billion, respectively.
The short-term debt sold at higher rates and the bid-to-cover ratio, a gauge of investor demand that compares the number of bids received to the number accepted, slipped in both auctions.
The Treasury has said it will run out of so-called extraordinary measures to avoid breaching the debt ceiling on Oct. 17. A default may not be far behind, depending on whether the U.S. government opts to continue domestic spending in lieu of paying bondholders.
While lawmakers continue to duke it out over the federal budget, investors have moved away from debt that could potentially be impacted by a default. Financial institutions, the latest being Citigroup (NYSE:C), have said they dumped short-term debt because of the fiscal battle.
The auctions saw three-month bills go for a rate of 0.13%, slightly higher than the 0.10% that comparable bills were yielding on Tuesday afternoon. The six-month notes garnered higher rates as well, trading at a 0.15% yield compared to 0.12% for comparable debt.
More broadly, yields for long-term Treasury notes ticked higher on news the House was considering an alternative to the agreement being worked out in the Senate.
The benchmark 10-year note touched three-week highs, recently yielding 2.72%. The 30-year Treasury bond was trading at a rate of 3.78%.