Traditional Retailers Are Doing Even Worse Than You Think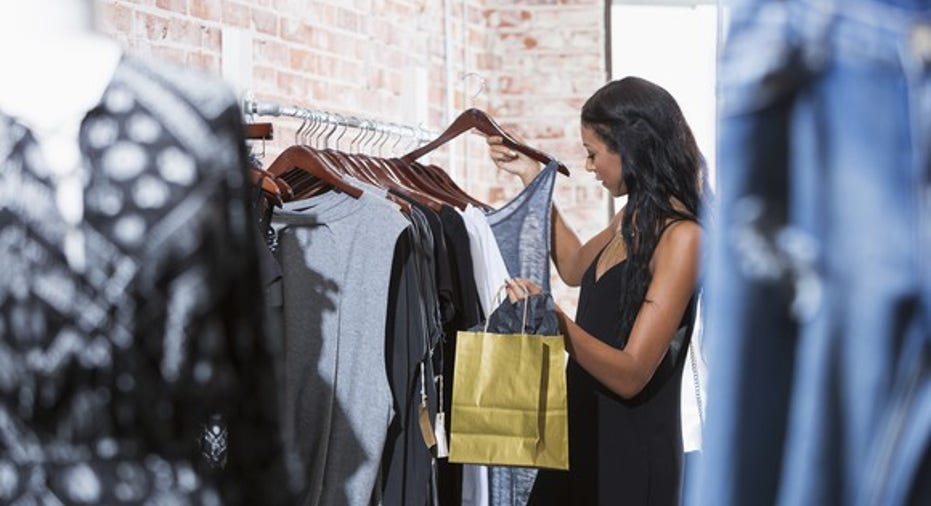 Image source: Getty Images.
It was a rough 2016 holiday season for brick-and-mortar retailers. Department store shares got thumped last week after Macy's (NYSE: M) and Kohl's (NYSE: KSS) both lowered their full-year earnings guidance and said their comparable-stores sales dropped. Those two stocks fell by double digits.
J.C. Penney (NYSE: JCP) followed on Friday, saying its same-store sales also slipped, despite its efforts to roll out new businesses like appliances. Additionally, Macy's named 68 out of the 100 stores it plans to close, and said it would lay off more than 10,000 employees. Sears Holdings, which continues to implode, listed 150 stores it will shutter, and The Limited, a former division of L Brands said it would close all 250 of its stores.
Meanwhile, Amazon.com was the clear winner: It said it had its best holiday season ever, reporting over 1 billion items sold during the period. Reports also claimed that the company added 3 million Prime members in the week before Christmas. Though Amazon did not report holiday sales, analysts expect its quarterly revenue to grow 25% to $44.7 billion, much faster than any brick-and-mortar retailer.
It gets worse
In the retail industry, the most closely watched metric tends to be comparable sales, or same-store sales as it's also known. The figure takes into account the change in sales at established stores, generally understood as those open a year or longer. By factoring out the effect of recently opened and closed locations, the statistic gives investors an idea of how the company's core business is doing. It also recognizes that retailers can easily juice their sales numbers by opening new stores, though that may not be the best decision for profits or the long-term brand and health of the business. Same-store sales also rightly places emphasis on sales at established locations, as it is much more valuable and profitable to gain added revenue from those stores than by opening new stores.
In the e-commerce era, however, the interpretation of that figure has changed. Almost all retailers lump in their e-commerce sales in with comparable sales even though it's not really a fair comparison. Unlike stores, which are highly scalable and leverageable once open, e-commerce sales do not offer the same benefit, as shipping costs increase with every sale. Over the years, retailers have found that direct-to-consumer sales generally offer a lower margin than in-store sales.
Some companies add color to the metric to explain how e-commerce sales are affecting it. Wal-Mart (NYSE: WMT), for instance, clearly explains the components of its comparable sales. In the third quarter of 2016, comparable sales rose 1.2%, due to a 0.7% increase in traffic and a 0.5% in average ticket. However, e-commerce accounted for 50 basis points of the total increase, or nearly half, meaning without it, Wal-Mart's comps would have only increased by 0.7%.
Lululemon athleticaalso offers a similar breakdown of its comparable sales. In its most recent quarter, the company said total comps were up 7%, which included a 4% increase in comparable store sales and a 16% jump in direct-to-consumer sales.
Other chains are more opaque, but offer clues that reveal problems with their in-store sales. Urban Outfitters (NASDAQ: URBN) said that its e-commerce sales increased by double digits over the holidays, but in-store sales were lower than expected. Total comps increased 1.5%. Macy's reported a similar trend, saying overall comparable sales were down 2.1%, but online sales via macys.com and bloomingdales.com were up in the double digits.
Macy's does not break out online sales by volume, but it's easy to see that in-store sales may have fallen by 3% or more if e-commerce sales grew by double-digit percentages. That helps explain why Macy's is closing 100 stores even as it says the company is profitable. With store traffic falling, performance at those locations is likely to only get worse, and by closing them, Macy's can still retain some of the sales through other stores and online.
For the rest of retail, especially old-line businesses like department stores, this trend is likely playing out similarly, given that e-commerce sales have been growing by about 15% over the past several years, and malls and other brick-and-mortar retail staples have seen traffic dwindle. Be wary of chains reporting negative comparable sales but strong e-commerce growth. Those are the ones whose stores may be suffering the most.
10 stocks we like better than Macy's When investing geniuses David and Tom Gardner have a stock tip, it can pay to listen. After all, the newsletter they have run for over a decade, Motley Fool Stock Advisor, has tripled the market.*
David and Tom just revealed what they believe are the 10 best stocks for investors to buy right now... and Macy's wasn't one of them! That's right -- they think these 10 stocks are even better buys.
Click here to learn about these picks!
*Stock Advisor returns as of January 4, 2017
Jeremy Bowman owns shares of J.C. Penney. The Motley Fool owns shares of and recommends Amazon.com and Lululemon Athletica. The Motley Fool has a disclosure policy.