TradeStation vs. TradeKing: Top Brokers for IRA Accounts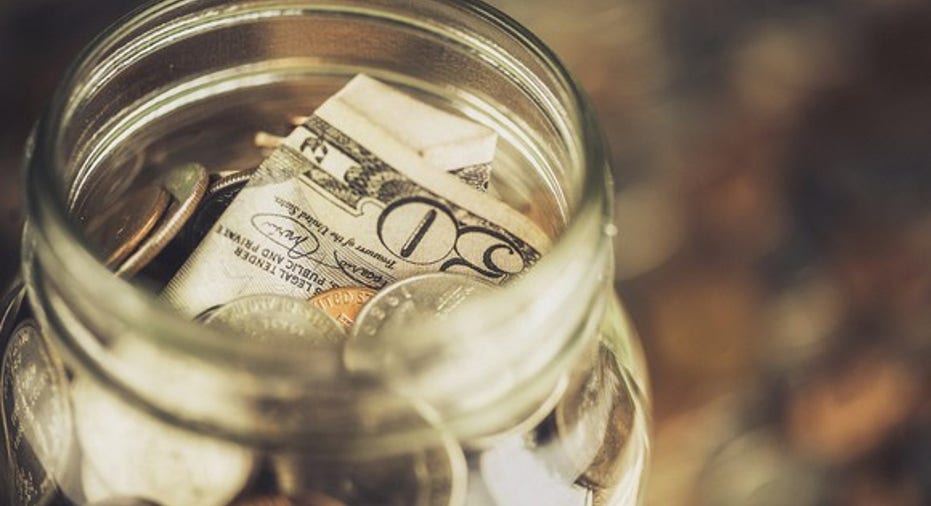 An individual retirement account can be used to put away as much as $5,500 each year ($6,500 for people over 50) to grow tax-free, or tax-deferred. The tax savings can be huge, and those who start early can easily become IRA millionaires by their retirement date.
But to open an IRA, you'll need to pick a brokerage to serve as the "house" for your account. See how to shop for a broker for your IRA by following along as we compare two popular brokers, TradeStation and TradeKing, on features that are most important to retirement investors.
Commission prices per trade
Commission prices are only going one direction: Down. In February and March 2017, a number of online discount brokers reduced their prices even further so that most trades now start at less than $5.00 each. Here's how TradeStation and TradeKing compare on commission prices.
| Brokerage | Stocks and ETFs | Stock Options | Mutual Funds |
| --- | --- | --- | --- |
| TradeStation | $5.00 per trade (or $0.01 per share, $1 minimum) | $5.00 + $0.50 per contract (or flat rate of $1.00 per contract) | $14.95 per purchase |
| TradeKing | $4.95 per trade | $4.95 + $0.65 per contract | $9.95 per purchase |
Data sources: Company websites.
Variable pricing makes the comparison appear a little more complex than it actually is. TradeStation's commissions can fall as low as $0.002 per share for extremely high-volume traders who use its unbundled pricing option, but investors can also pay a flat rate of $5.00 per trade. TradeKing's commission schedule is fixed, so the commission for each trade should be exactly the same.
One way to maximize what you get when you open a new account is to shop forspecial offers for IRAs. The truth is that after considering bonuses and other special offers, the broker that may have a slightly higher commission schedule may actually be less expensive when perks are taken into consideration.
Mutual funds, ETFs, and commission-free choices
TradeStation and TradeKing have a lot to offer when it comes to investing in mutual funds and ETFs.
| Brokerage | Total Mutual Funds | No-Load, No-Transaction-Fee Funds (NTF) | Commission-Free ETFs |
| --- | --- | --- | --- |
| TradeStation | More than 4,800 | None | None |
| TradeKing | More than 12,100 | None | None |
Data sources:Barron's, company websites, and representatives.
TradeStation and TradeKing get the advantage when it comes to mutual funds, as their standard commission prices are substantially lower than the standard prices most other brokers charge. However, other brokers offer some funds that are completely free to trade; TradeKing and TradeStation do not.
Minimum deposit requirement for IRAs
TradeStation stands out with a higher minimum deposit requirement of $5,500 for new IRAs. TradeKing doesn't currently have a minimum deposit requirement to open a new brokerage account, IRA accounts included.
We should caution that it can be advantageous to start with more than the minimum in some cases. For example, some mutual funds have their own minimum investment requirements, and a higher deposit may qualify you for a cash bonus when you open an account.
Minimum deposit requirements vary from $0 to the maximum annual IRA contribution. Image source: Getty Images.
Investing in foreign stocks and ADRs
Neither TradeStation or TradeKing currently offer trading on foreign exchanges, so you'll have to stick with domestic markets like the New York Stock Exchange or NASDAQ. That said, both allow clients to trade American depositary receipts (ADRs), which represent ownership of a foreign company and trade on U.S. exchanges.
Many companies whose products you use every single day like Sony or Restaurant Brands International (parent of Burger King and Tim Horton's) have tickers that trade on U.S. exchanges, and TradeKing and TradeStation clients can invest in them.
Mobile app reviews
You can check your account and make trades from your mobile phone or tablet from anywhere around the world. Here's how each broker's users and customers rated their mobile trading apps, as of March 7, 2017.
| Brokerage | Apple App Store | Google Play |
| --- | --- | --- |
| TradeStation | 4.0 stars | 4.3 stars |
| TradeKing | 1.6 stars | 4.1 stars |
Data sources: Relevant app stores.
IRA account fees and service charges
While you should always look at any broker's fee schedule before opening an account, there are two fees that are worth some special attention, because they can often be avoided.
The first type of fee is a maintenance fee, or a service fee you pay just to have an IRA account. The second type of fee is an inactivity fee, which is charged when you do not meet the minimum trading activity your broker requires. While many brokers have these types of fees, many are conditional, and some brokers don't have them at all.
TradeStation charges an annual IRA account fee of $35. In addition, it charges a monthly minimum activity fee of $99.95 if you don't maintain a balance of at least $100,000, or don't meet minimum trading requirements. Minimum monthly trading requirements include meeting one of the following: 10 round-turn futures and/or futures options contracts, 50 options contracts traded, or 5,000 shares traded.
TradeKing doesn't have an annual fee for IRA accounts. However, it charges an inactivity fee of $50, but you can avoid it by keeping a balance of at least $2,500 or making at least one trade per year. If you do one of those two things, you won't get hit with an inactivity fee.
TradeStation vs. TradeKing for traditional or Roth IRAs
Realistically, how you invest has a lot to do with what broker is best for you. TradeStation may be the better broker for investors who can make full use of its variable pricing schedule to pay fractions of a penny for each share traded. Less active investors may pay less in commissions and fees with TradeKing, due to its lower minimum trading requirements and lower standard prices for stock and ETF trades.
To be clear, The Motley Fool does not endorse any particular brokerage, but we can help you find one that's a good fit for you. VisitFool.com's IRA Centerto compare several brokers all on one page, and see if you qualify for any special offers for opening a new account.
10 stocks we like better thanWal-MartWhen investing geniuses David and TomGardner have a stock tip, it can pay to listen. After all, the newsletter theyhave run for over a decade, the Motley Fool Stock Advisor, has tripled the market.*
David and Tomjust revealed what they believe are theten best stocksfor investors to buy right now... and Wal-Mart wasn't one of them! That's right -- theythink these 10 stocks are even better buys.
Click hereto learn about these picks!
*StockAdvisor returns as of March 6, 2017The author(s) may have a position in any stocks mentioned.
Jordan Wathen has no position in any stocks mentioned. The Motley Fool has no position in any of the stocks mentioned. The Motley Fool has a disclosure policy.