Traders Race to Safe-Havens as Equities Sell Off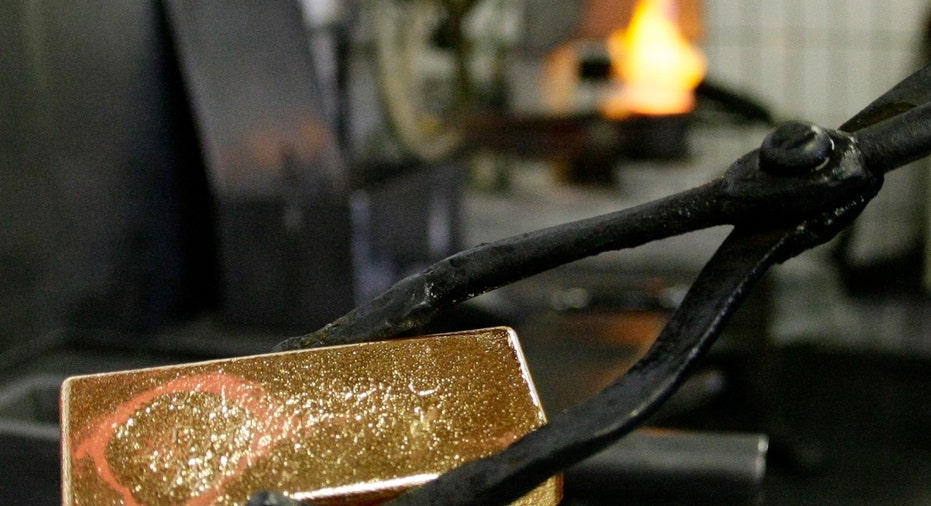 Gold surged nearly 3 percent on Friday, hitting its highest level since last week's record, as investors sought refuge in safe haven assets following a bleak U.S. labor market report.
Some investors viewed the lack of jobs growth in August as a sign the world's largest economy may be heading back into recession, heightening demand for gold. Some said it increased the odds of more stimulus from the Federal Reserve when it meets on Sept. 20-21, also a positive for bullion.
``I think there was a great deal of disappointment with the employment numbers and that kicked off speculation of further quantitative easing or some sort of monetary response,'' said HSBC metals analyst and senior vice president James Steel.
By 12:15 p.m. EDT (1615 GMT), spot gold was up $51.34 per ounce or 2.8 percent at $1,875.89 an ounce. It earlier rose to a high of $1,879.30, its highest level since hitting a record at $1,911.46 on August 23.
Gold had notched up a sizable portion of the day's gain prior to the data, with traders having braced for yet another downbeat report ahead of the Labor Day holiday weekend. Trading volume picked up slightly from a week of subdued activity.
``It was pretty much a one-way trade after the jobs report,'' Steel said. Along with gold, the rush to hold safe assets set off a rally in U.S. Treasury securities and the U.S. dollar dropped against the Swiss franc and yen. U.S. employment growth ground to a halt in August, as sagging confidence discouraged already skittish businesses from hiring.
Jobs creation in July and June were trimmed by a total of 58,000 jobs, and the unemployment rate stood at 9.1 percent. The jobs data, the worst in nearly a year, put more pressure on the U.S. central bank's policy-setting committee, which meets next on September 20 and 21, having extended its confab to two days to allow time to examine all available options for boosting U.S. growth.
``Today's figures are very poor and will intensify pressure for strong policy action - possibly further QE (quantitative easing),'' Ross Norman of Sharps Pixley said in a note.
(Additional reporting by Harpreet Bhal; Editing by James Jukwey and Andrea Evans)