Trade issues, North Korea in focus at Asia-Pacific summit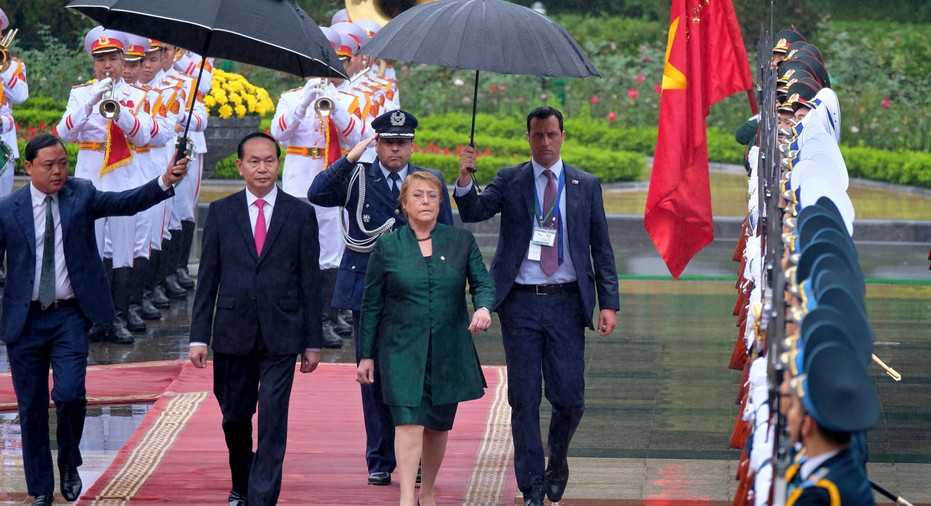 President Donald Trump is just one of 21 leaders attending the annual Pacific Rim summit that begins Friday in the scenic coastal city of Danang, Vietnam.
Trump's withdrawal from a regional trade pact and his preference for country-to-country deals are at odds with the Asia-Pacific Economic Cooperation forum's longstanding mission to fight protectionism. But the group will strive to find ways to demonstrate unity on some important issues, including concerns over North Korea's nuclear program.
TRADE
As a regional economic forum, the 21-member APEC works from the grassroots level up to promote trade and investment across the region. The U.S. withdrawal from the Trans-Pacific Partnership was a setback for the regional effort to create a framework for an eventual regional free trade area. But the remaining 11 TPP members are working toward a new deal that can move ahead without the U.S., while other regional trade deals are also under negotiation. On trade, Trump may find himself sidelined as other leaders push ahead with their multi-country talks on opening markets.
___
NORTH KOREA
Trump arrives straight from Beijing, where he was lobbying North Korea's chief trading partner and source of aid and diplomatic support to take more forceful measures against Pyongyang.
North Korea's nuclear program is seen as a threat to regional security and stability, the underpinnings of the region's fast growth and growing affluence. The APEC leaders will likely share agreement on the need for a strong statement in support of diplomatic dialogue while urging Pyongyang to cease provocative actions like testing ballistic missiles.
China argues that sanctions alone cannot solve the impasse, and has urged Washington to cool its rhetoric and open a dialogue with North Korea. U.S. Secretary of State Rex Tillerson told reporters last month that Washington has lines of communication to Pyongyang. North Korea is not an APEC member.
___
SOUTH CHINA SEA
In past years, the cordial atmosphere of the mostly economic-oriented APEC summits has been strained at times by tensions between China and the U.S. over Beijing's military buildup, island-building and assertive claims to disputed islands in the South China Sea.
China says the U.S. has no territorial claim in those waters and should let countries in the region manage their own disputes.
Washington remains critical of such moves, saying it has a national interest in freedom of navigation in sea lanes critical for world trade. Tillerson said last month that China's "provocative actions" in the waters are a challenge to international law and norms.
APEC summits generally tend to skate around this issue.
___
REALMS OF INFLUENCE
As the largest economies in APEC, the U.S., China and Japan tend to exert significant influence over the forum's agenda and activities. It's unclear if Trump will seek a strong leadership role at the summit, where talks on the sidelines tend to make more news than the event itself.
APEC's decisions are by consensus and are non-binding. The forum serves mainly as a way to help integrate the disparate economies that span the vast Pacific Rim, from wealthy Japan, Canada and the U.S. to developing countries like Vietnam, the Philippines and Papua New Guinea.