Toyota's Earthquake Prep Pays Off as Plants Prepare to Reopen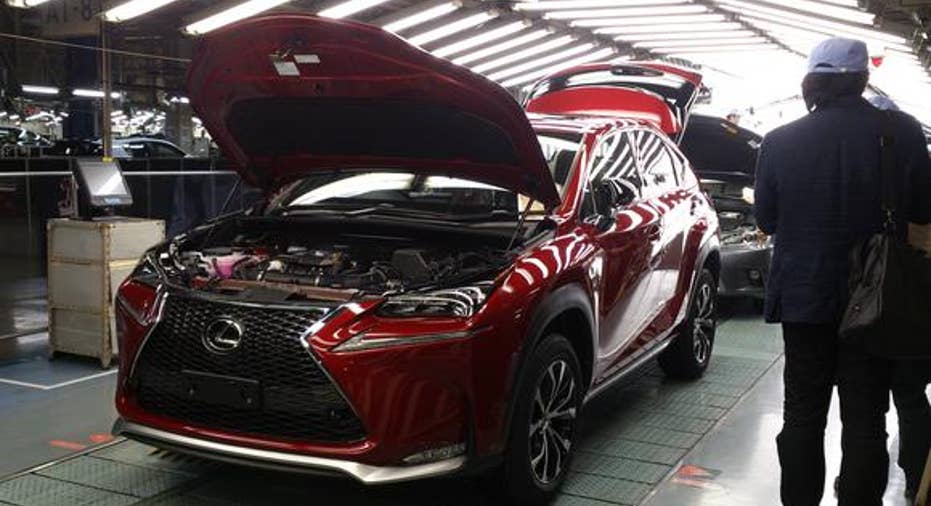 Toyota's Miyata factory will need more time to reopenafter a series of earthquakes. But nearly all of the company's otherJapanese plants will be up and running next week, the company said on Wednesday. Image source: Toyota.
Well, that was quick: Three days after warning that it would shut down nearly all of its assembly lines in Japan in the wake of a series of earthquakes, Toyota said on Wednesday that it will be able to resume production at most of those plants next week.
What Toyota said: With a few exceptions, the plants that were forced to close this week will be able to resume production between April 25 and 28, the company said in a statement on Wednesday.
Toyota said, however, that a few plants would not yet be able to restart. Those include the Motomachi and Miyata factories, both of which make Lexus vehicles. Toyota's Miyata facility, a key Lexus plant, is close to the earthquake zone. Earthquakes rattled the area around Kumamoto city, on the southwestern Japanese island of Kyushu, on April 14 and 16.
What it means: Back in 2011, Toyota's domestic production was largely suspended for months after major earthquake and tsunami crippled key suppliers' factories. The company (really, the entire Japanese auto industry) made major changes to its supply chains after that disaster, hoping to reduce or eliminate the need for shut-downs in the future.
Did it work? Mostly. While Toyota's factories were forced to close due to parts shortages, nearly all of them will be up and running after just a few days' closure. That should allow Toyota to make up the lost production -- if not by the end of April, then almost certainly by the end of the second quarter. Toyota's agreements with Japanese labor unions allow for considerable flexibility around overtime scheduling, meaning that the company can schedule extra production when needed without too much hassle.
Toyota supplier Aisin had two factories knocked offline in the wake of the April 14 earthquake. One remains without power, but the second, a die-casting factory, is preparing to restart, according to an Automotive News report. In the meantime, Aisin has been importing parts for Toyota from other factories in China and Mexico, and is in the process of shifting some production to other plants in Japan, away from the quake zone.
The upshot: Investors concerned about the effects of the earthquakes on Toyota's bottom line can probably breathe a qualified sigh of relief. Most of the company's Japanese assembly plants will be back up and running by the end of next week, and Toyota should be able to make up lost production.
The still-closed Lexus plants represent a concern, but I expect that Toyota will have those up and running before long as well. Stay tuned.
The article Toyota's Earthquake Prep Pays Off as Plants Prepare to Reopen originally appeared on Fool.com.
John Rosevear has no position in any stocks mentioned. The Motley Fool has no position in any of the stocks mentioned. Try any of our Foolish newsletter services free for 30 days. We Fools may not all hold the same opinions, but we all believe that considering a diverse range of insights makes us better investors. The Motley Fool has a disclosure policy.
Copyright 1995 - 2016 The Motley Fool, LLC. All rights reserved. The Motley Fool has a disclosure policy.