Toyota Closes Factories Again After an Explosion Cripples a Supplier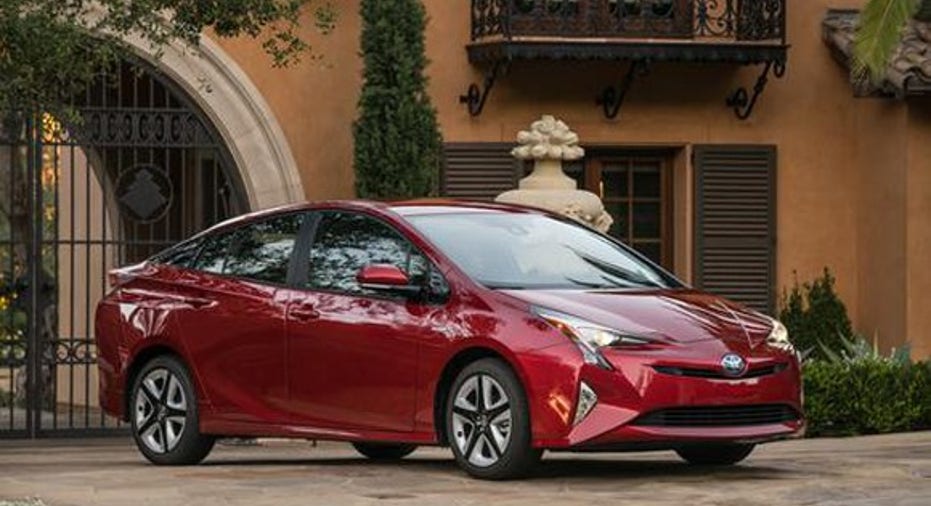 Supplies of the new 2016 Toyota Prius could be tight for a while. Assembly lines at the Japan plant that makes the hybrid sedan will be shut down due to parts shortages. Image source: Toyota.
Toyota said on Tuesday that it had suspended production at some of its factories in Japan, and that more would be stopped on Wednesday, after it was unable to secure parts following an explosion at a factory owned by one of its suppliers.
What's happening: An explosion on Monday at a factory owned by auto industry supplier Aisin Advics forced the company to halt production of brake components for Toyota. The explosion at the factory in Japan's Aichi prefecture injured four people, one seriously.
Toyota said that it had cancelled shifts on some lines at its Takaoka assembly plant on Tuesday as well as at some support factories. The company said production on some assembly lines at other factories, including Toyota's Motomachi assembly plant, would be halted on Wednesday. It's not yet clear which products will be affected by the stoppages. The Takaoka factory builds Toyota's compact Corolla and RAV4 SUV, along with the new-for-2016 Prius and other related vehicles. Motomachi builds several products including the big Japanese-market Crown sedan, the Lexus GS sedan, and the hydrogen fuel cell Mirai.
It's not yet clear how long the assembly line stoppages will last. A Toyota spokesman told Reuters that the company hopes to restart production within a few days.
Why it's important: Toyota's Japanese factories have had a tough year. This is the third time in 2016 that an outside event has forced the Japanese auto giant to idle assembly lines.
An explosion at an Aichi Steel plant in January left several of Toyota's parts plants short of steel. That in turn left all of Toyota's assembly plants -- where finished vehicles are built -- short of parts. All of Toyota's Japanese assembly plants were shut down for six days in February to give its parts-making plants time to catch up. That shutdown cost Toyota roughly 81,000 units of production, which it had to make up with extra shifts later.
The company was forced to suspend production at nearly all of its Japanese assembly plants again in April, after severe earthquakes on the southern Japanese island of Kyushu damaged an Aisin Seiki factory and caused another round of parts shortages. Most were reopened by the end of April, but Toyota's Japan production dropped 16.6% in April from the year-ago month, the company said in a statement on Monday.
What it means for Toyota investors: The issue isn't really lost production -- it's cost. Toyota will be able to make up any shortfall in production by adding overtime shifts. But the need to pay overtime wages to workers, along with related extra costs for logistics changes and the like, could squeeze Toyota's margins a bit.
Those margins are already coming under pressure as the Japanese yen continues its slow gain in value against the U.S. dollar. A year ago, a dollar earned in the U.S. was worth about 125 yen, but now that same dollar buys just over 110 yen. For companies like Toyota that earn dollars and report results in yen, that's painful. The company has already said that it expects unfavorable exchange-rate moves to hurt its results in the current fiscal year. These production disruptions, some of which may involve products intended for export, may well add to the pain.
The article Toyota Closes Factories Again After an Explosion Cripples a Supplier originally appeared on Fool.com.
John Rosevear has no position in any stocks mentioned. The Motley Fool has no position in any of the stocks mentioned. Try any of our Foolish newsletter services free for 30 days. We Fools may not all hold the same opinions, but we all believe that considering a diverse range of insights makes us better investors. The Motley Fool has a disclosure policy.
Copyright 1995 - 2016 The Motley Fool, LLC. All rights reserved. The Motley Fool has a disclosure policy.