Tough-on-corruption NY prosecutor tells Trump he will stay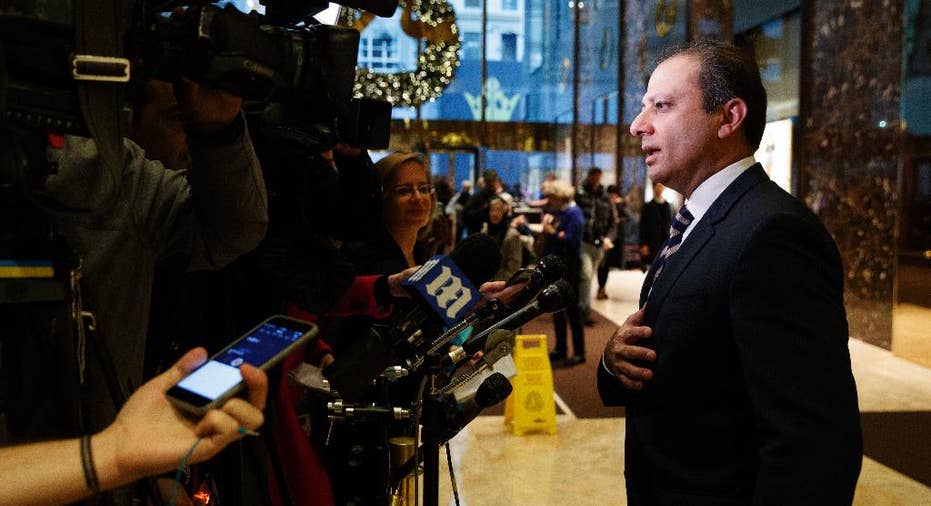 Financial cheaters and corrupt politicians beware: One of America's hardest-charging prosecutors isn't going anywhere.
Manhattan U.S. Attorney Preet Bharara (buh-RAH'-ruh) says he will stay on in the Donald Trump administration, signaling in at least one way that the president-elect may be serious about keeping his campaign promise to crack down on corruption.
Trump invited Bharara to keep his high-profile post and he didn't hesitate. Bharara emerged from a midday meeting at Trump Tower on Wednesday to say he would be continuing a job he's held for seven years.
Bharara initially became known as a Wall Street enforcer for winning convictions against dozens of defendants in insider-trading cases. More recently, he's built his reputation on fighting public corruption, which included the convictions of two of New York's most powerful politicians.