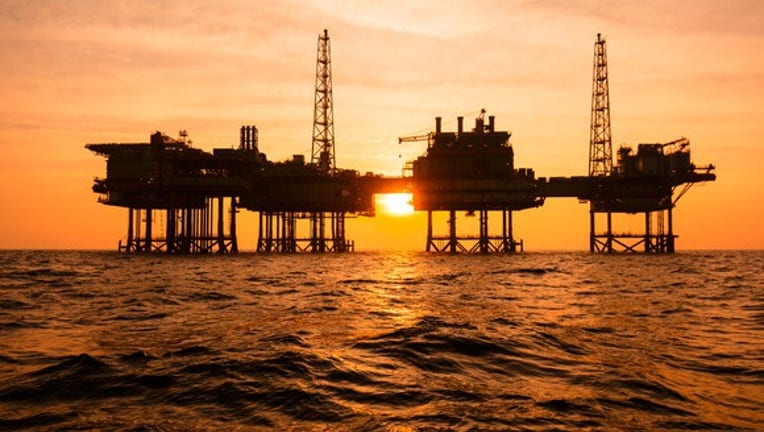 If we handicap for the long decline in oil and gas, then results at Total (NYSE: TOT) have been spectacular over the past year and a half. The company's fast-growing production levels and management's prudent cost-cutting have given Total the crown for highest returns on equity in the integrated oil and gas business.
Total is working from a position of strength in the market, and its management team is certainly backing up that position with some very interesting insights into where it sees the company going five, 10, and 30 years from now. Here's a selection of quotes from its most recent conference call that give investors a good idea of what management is thinking for the coming years.
Image source: Getty Images.
More than oil and gas
Of all the integrated oil and gas companies, Total has far and away made the largest investments in non-fossil fuel investments. On top of its majority shareholder stake in Sunpower -- the U.S.'s second-largest solar panel manufacturer -- Total also made a $1 billion splash in the energy storage business with the purchase of battery company Saft. According to Total CEO Patrick Pouyanne, the changing dynamics of the energy industry require that the company broaden its definition of energy if it plans to be successful for decades into the future. As he explained:
Total has said that part of its capital spending for the foreseeable future will include about $500 million in alternative energy development. Compared to its overall capital spending of $18 billion, it's a modest investment. At the same time, though, $500 million is enough of a statement that investing in alternative energy isn't just some fluke.
Opening LNG to new markets and pouncing on the opportunity
Another part of that shift in the energy mix, according to Total, will come from large growth in liquefied natural gas. One thing that is making LNG a greater part of the energy mix is that it is becoming easier to deliver it to end markets thanks to the advancement of floating regasification units -- vessels that sit offshore and turn LNG back into regular gas instead of land-based facilities. According to Pouyanne, there are a lot of new markets opening up thanks to this new way of processing LNG. He said:
Pouyanne went on to mention that the immense growth in regasification and new LNG markets is part of the reason why it decided to take a 23% stake in Tellurian (NASDAQ: TELL). This company was formed by Charif Souki -- the founder and ousted CEO ofCheniere Energy -- and is looking to build a 26-million-ton-per-year LNG export terminal in Louisiana.
Preparing for volatile times
If there has been one fault over the years, it's that Total has kept a rather high level of debt on the books. CFO Patrick de la Chevardiere did mention that, as part of the company'snew strategy, it will look to significantly lower its debt levels. Here's why:
This has been the modus operandi for Total's larger competitors for years. In keeping its debt very small, it has an immense amount of flexibility during the down times. It also just happens that lower debt levels lead to better credit ratings and better rates on newly issued debt. It's a virtuous cycle.
Lesson learned
One of the things that Pouyanne regrets a little was that Total wasn't able to take better advantage of the most recent downturn by spending on new projects when costs were lower and acquisitions could be had at deep discounts. However, with the company's financial performance beating out the rest of Big Oil, he sees this as an opportunity to make up for lost ground. He said:
Total isn't the only company acting a little aggressively lately. Both ExxonMobil and BP (NYSE: BP) have announced major acquisitions in recent months as most of the Big Oil companies are now looking to take advantage of what is left of this most recent lower price environment. Getting back to that point above, having lower debt levels should enable Total to be in a better position to take advantage of these types of situations in the future -- another reason to keep a low debt level when it's not absolutely necessary to have one.
Yes, the Middle East is a profitable place to be
It wasn't that long ago that operating as a working interest or contract operator in the Middle East was a money-losing venture for many integrated oil majors. Or, more importantly, they didn't offer the returns on capital high enough compared to other opportunities out there. With oil at much lower prices and national oil companies willing to play ball, however, working in the Middle East can be an attractive venture. As Pouyanne points out, the most recent contracts it signed in the Middle East all combine for a very attractive opportunity.
Total isn't the only one with this mind-set anymore. BP just announced that it has also taken a 10% stake in the ADCO concession in Abu Dhabi, which will provide close to 40 years of low-cost production for the company. A large portion of Total's future hinges on these low-cost, long-life contracts to supplement its development of higher-cost ventures like deepwater development and its non-fossil fuel investments. If the company can add a few more of these concessioncontracts in the coming years, it could make for a very stable platform to build upon in oil and gas and beyond.
10 stocks we like better than TotalWhen investing geniuses David and Tom Gardner have a stock tip, it can pay to listen. After all, the newsletter they have run for over a decade, Motley Fool Stock Advisor, has tripled the market.*
David and Tom just revealed what they believe are the 10 best stocks for investors to buy right now... and Total wasn't one of them! That's right -- they think these 10 stocks are even better buys.
Click here to learn about these picks!
*Stock Advisor returns as of February 6, 2017
26-million-ton-per-year LNG export terminal in Louisiana
Tyler Crowe owns shares of ExxonMobil and Total. The Motley Fool owns shares of ExxonMobil. The Motley Fool recommends Total. The Motley Fool has a disclosure policy.