Toshiba's Westinghouse Files For Chapter 11 Bankruptcy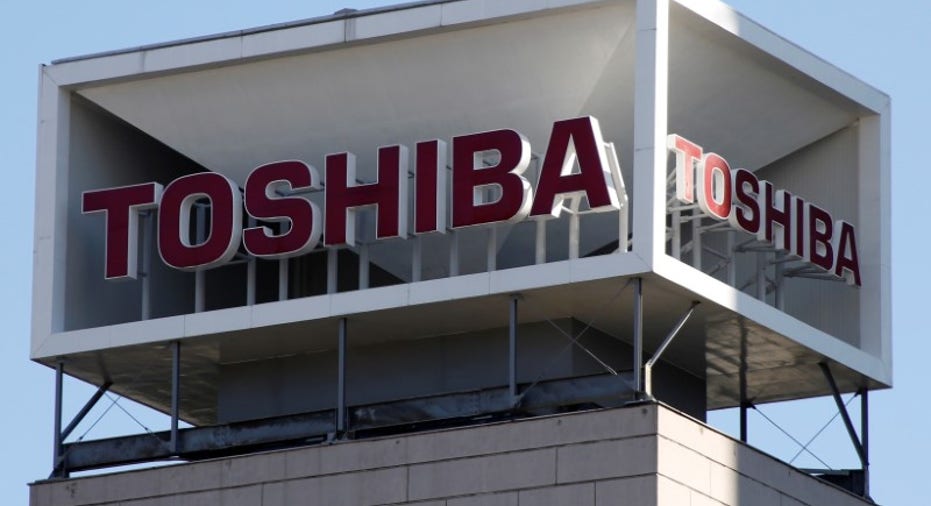 Westinghouse Electric, a major player in global nuclear construction, has filed for bankruptcy protection, its Japanese parent Toshiba said Wednesday, raising questions about the fate of four half-finished reactors in the U.S.
A storied name in nuclear power, Westinghouse incurred billions of dollars of cost overruns building the nuclear reactors in Georgia and South Carolina, a financial disaster that threatens Toshiba's viability.
Toshiba said last month it would take a write-down of more than $6 billion due to the U.S. cost overruns. To contain the financial damage, it allowed its subsidiary to seek bankruptcy protection and says it plans to exit from the nuclear-construction business.
The filing is likely to start extensive negotiations between Toshiba and the utilities for which it was building the reactors, Southern Co. and Scana Corp. The utilities have said Toshiba is responsible for any Westinghouse debts related to the nuclear plants. But Toshiba could contest that.
Southern spokesman Jacob Hawkins said the utility planned to "hold both Westinghouse and Toshiba accountable for their responsibilities" under the contracts. Tom Fanning, Southern's chief executive and chairman, was expected in Tokyo this week to hold talks with the company and government officials.
Scana spokeswoman Rhonda O'Banion said "we continue to monitor the situation with Westinghouse and Toshiba, and we are preparing for a variety of possible outcomes."
U.S. taxpayers could also be drawn in, since the federal government has provided a $8.3 billion guaranteed credit facility for the construction of the two reactors being built for Southern in Georgia.
The bankruptcy filing would force the Japanese company to recalculate its Westinghouse-related liabilities, and the total cost could rise to about $9 billion, according to a person familiar with Toshiba's planning. But that could allow Toshiba to avoid incurring the risk of further escalations.
The bankruptcy filing creates new risks of delays. The nuclear power plants, which are the first started in the U.S. in nearly four decades, are over budget and years behind schedule.
Westinghouse is expected to soon run out of money and stop construction work without help from Toshiba or a renegotiation of the contracts, which Southern and Scana have said they won't consider.
The Westinghouse filing is just the latest chapter in the troubled story of the global nuclear industry.
"This development illustrates that there is no bright future for nuclear anymore," said Mycle Schneider, a Paris-based independent consultant on nuclear and energy policy. He pointed to Siemens AG's decision to abandon the industry, Areva SA's financial and safety problems, falling market value of China General Nuclear Power Group and the junk-bond status of Russia's Atomenenergoprom as evidence of global turmoil in the business of building new nuclear power plants.
A person familiar with Toshiba's planning said the company is interested in handing control of Westinghouse to Korea Electric Power Corp., known as Kepco, which is building a reactor in the United Arab Emirates without any apparent problems. A Kepco spokesman said "we have received no official offer from Toshiba. If any offer comes, we will put it under careful review."
Even if such a deal is arranged, Kepco is expected to be mostly interested in Westinghouse's profitable business of servicing existing reactors, selling new fuel rods and decommissioning retired plants. The potential for a growing nuclear industry, fed by a renaissance of new plants, is dimming quickly. The most profitable part of the nuclear industry at this point could be in decommissioning closed plants, a stark reminder of the problems facing the industry.
The bankruptcy filing is a humbling chapter for Pittsburgh-based Westinghouse. It invented the pressurized water reactor found in half of the world's nuclear fleet. It promoted its AP1000 design as a blueprint that would be easy to build and deliver on time.
Westinghouse bet that it could deliver and took on increased financial risk to propel the projects, according to legal filings and interviews with people involved in the construction process. That bet backfired as costs rose, creating an unmanageable debt that led to the bankruptcy.
Westinghouse, which says on its website that "We Are Nuclear Energy," now faces an uncertain future that most likely doesn't include building any new nuclear plants.
Write to Russell Gold at russell.gold@wsj.com, Takashi Mochizuki at takashi.mochizuki@wsj.com and Matt Jarzemsky at matthew.jarzemsky@wsj.com