'Too Big to Fail' Label Dropped From MetLife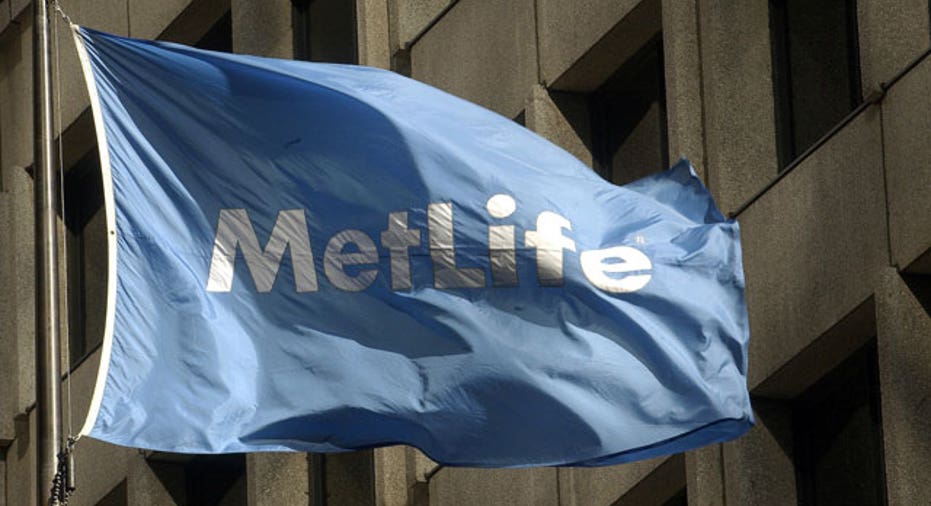 A federal judge overturned U.S. regulators' determination that MetLife Inc. poses a threat to the financial system, granting the insurer a victory on its quest to avoid stricter rules and potentially undermining a central plank of the 2010 Dodd-Frank financial-overhaul law.
The ruling, which the government is expected to appeal, means the company has for now shaken off potential higher capital requirements and other restrictions that came with its December 2014 designation as a systemically important financial institution. MetLife had been fighting that decision for more than a year while at the same time restructuring its business, in part to lessen the impact of the rules.
It could also open the door for other firms that have been designated financial-system threats, including MetLife rivals Prudential Financial Inc. and American International Group Inc.
The decision is a setback for the Obama administration and defenders of Dodd-Frank. The law sought to prevent a repeat of the 2008 bailouts in part by creating a new Financial Stability Oversight Council of regulators and empowering it to bring large financial firms that don't have a federal regulator under tighter oversight. Those provisions were a direct response to the taxpayer support of AIG, which didn't previously have a federal regulator watching over all of its operations.
"We strongly disagree with the court's decision," said a spokesman for Treasury Secretary Jacob Lew, who heads the oversight council, known as FSOC. The statement didn't explicitly commit to a legal appeal, but said "we are confident that FSOC's determination was lawful and will continue to defend the Council's designations process vigorously."
MetLife Chief Executive Steve Kandarian was in his office Wednesday when people entered waving papers showing the firm had won.
"We feel today's ruling really vindicated our decision" to fight the oversight council's decision, he said in an interview. In a statement earlier, he called the decision "a win for MetLife's customers, employees and shareholders."
Details of the court's ruling weren't immediately available because Judge Rosemary Collyer of the U.S. District Court for the District of Columbia issued her opinion under seal. A public version may be released later, possibly with redactions. Mr. Kandarian said in the interview "there were both procedural and substantive components" to the decision, which was available to the parties in the case.
Judge Collyer's two-page order said she sided with MetLife on two counts of its legal complaint and partially sided with the firm on a third. Those counts included arguments that the council made an arbitrary and capricious decision based on a faulty process, raising the prospect that Judge Collyer's ruling could have broader implications for other firms that underwent a similar process.
MetLife is the fourth firm to be labeled a systemically important financial institution, or SIFI, and the first to file a legal challenge. Prudential executives have discussed the possibility of filing their own challenges in the event MetLife was successful, The Wall Street Journal has previously reported. AIG directors are expected to take another look at possibly challenging its designation, people close to the matter said Wednesday.
On the other hand, it is possible Judge Collyer's decision is worded narrowly enough that the oversight council could redo its homework on MetLife and reaffirm its decision on a basis that would stand up in court.
The applicability of the decision for other firms "may be limited given the scope of the decision," Isaac Boltansky, an analyst with Compass Point Research and Trading LLC, said in a note to clients Wednesday.
MetLife shares rose about 5% on the news. Shares of Prudential and AIG also climbed, with Prudential up 1.5% and AIG up 2%.
Investors welcomed the news because it means those firms have a better chance of avoiding new requirements from the Federal Reserve that come with the SIFI tag, including annual "stress tests" and mandates to fund their operations with more equity, as opposed to borrowed money. The higher equity or capital requirements help protect firms against potential losses, but can also crimp profitability. The Fed hasn't published its rules for insurance firms yet.
The ruling could also energize congressional critics of Dodd-Frank who have been working to make several changes to the law, including making it harder for the oversight council to designate firms as SIFIs without first giving the firms a chance to address problems that regulators identify.
"It is simply unacceptable for there to be unanswered questions about the FSOC's designation process, which is why I have advocated for increased congressional oversight and accountability," Senate Banking Committee Chairman Richard Shelby (R., Ala.) said in a statement.
Jeffrey Gordon, a Columbia Law School professor who helped write a brief in the case supporting the government, said the decision's "limitation on the FSOC's power would be far more damaging to long-term financial stability of the United States than any of the proposed legislative cutbacks to Dodd-Frank."
At a court hearing in February, a lawyer for the government argued the oversight council followed Congress's instructions as the group analyzed whether distress at MetLife could cause problems for the broader economy. The oversight council contended that it didn't need to evaluate the likelihood that MetLife would run into financial trouble, and could instead assume a dire scenario and assess how the company would fare.
But Judge Collyer questioned that argument and asked some questions that were sympathetic to MetLife's case. In the oversight council's analysis, "the world is falling apart," she said. "You start there [and] the answer is as obvious as the nose on your face."
Despite appealing the designation, MetLife said in January that it was seeking to divest itself of a large piece of its U.S. life-insurance unit as part of its plan to ease some of the capital burden under the regulations. Mr. Kandarian said Wednesday's decision doesn't change those plans, as the company had elected to pursue a split because of other factors, too. He has previously said the standalone U.S. life insurer that MetLife envisions "will be more nimble and competitive."
The insurer is betting that it can boost its financial results if it isn't saddled with the potentially onerous requirements for parts of the life-insurance business. Insurers have been hurt by a prolonged period of low interest rates because they generate substantial income from investing premiums. The businesses MetLife plans to separate have been among the hardest hit by low rates, and the pressures could persist for some time given the Fed's plans to gradually raise rates.
Write to Ryan Tracy at ryan.tracy@wsj.com and Erik Holm at erik.holm@wsj.com