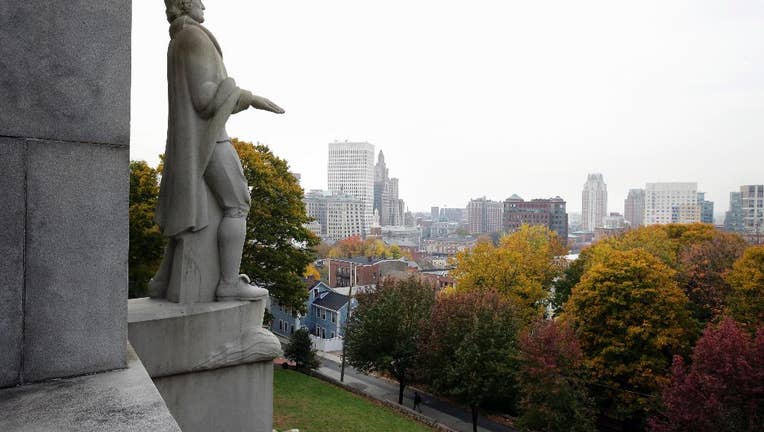 One of Colonial America's most important freethinkers has a new role as a marketing tool for the place he settled 380 years ago.
Roger Williams founded Providence, Rhode Island, as a refuge for like-minded dissenters banished from Puritan Massachusetts. His 17th-century experiment in protecting personal freedom and separating church and state was a precursor to American democracy.
Now Rhode Island Gov. Gina Raimondo (ray-MAHN'-doh) is invoking that legacy to boost the state's economy and attract new business.
The Democratic governor has invited PayPal to open a Rhode Island branch office after the tech company halted its North Carolina expansion plans because of that state's law blocking transgender people from using the bathroom of their choice.
Raimondo says young people are drawn to places with a tradition of inclusivity and acceptance.