TJX pays Puerto Rico workers at Marshalls, TJ Maxx despite closed stores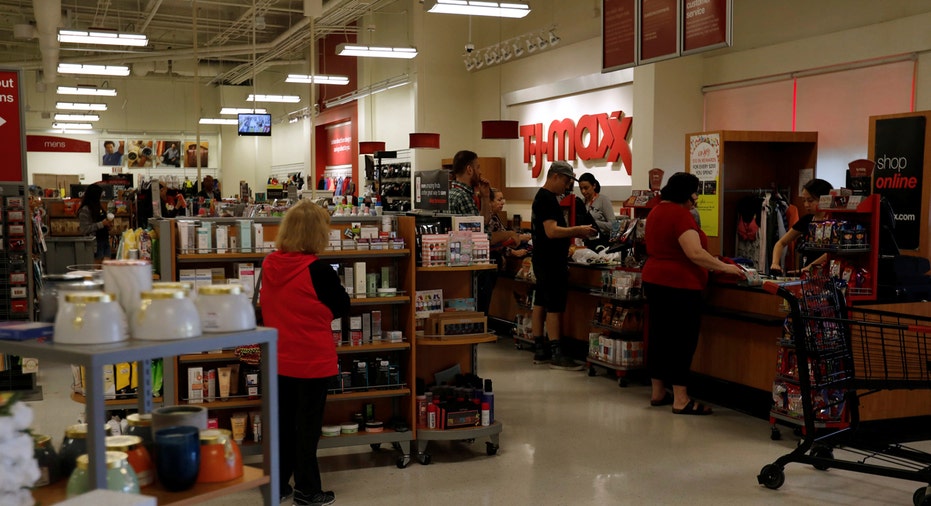 Employees of Puerto-Rico based Marshalls, TJ Maxx and Home Goods locations are still being paid, even as the stores remain closed weeks after Hurricane Maria devastated the island, the retail chain's parent company said this week.
The TJX Companies (NYSE:TJX) operates 29 stores in Puerto Rico, where residents and business owners continue to contend with a lack of electricity and access to fresh water. Despite the dire conditions, employees are still receiving paychecks, the Boston Globe reported.
"We believe it is the right thing for us to do under these circumstances," a TJX spokesperson said in a statement.
TJX representatives did not immediately respond to FOX Business's request for details on the decision. It is unclear how many of the company's store locations remain inactive in Puerto Rico. The company has not said how long it will continue to pay employees if the stores remain closed.
A Facebook post purportedly written by the father of an employee at one of TJX's Puerto Rico-based Marshalls stores was shared more than 41,000 times and liked more than 53,000 times. In the post, the man, Iván Meléndez, praises TJX for its generosity amid the hurricane recovery effort.
"Thank you to all Marshalls stores for such an honorable gesture," Meléndez wrote in Spanish on the post.
Hurricane Maria caused widespread property damage and numerous fatalities when it made landfall in Puerto Rico on Sept. 20. As of last week, roughly 70% of the island's residents lacked electricity.