TiVo's 4Q Loss, Outlook Disappoint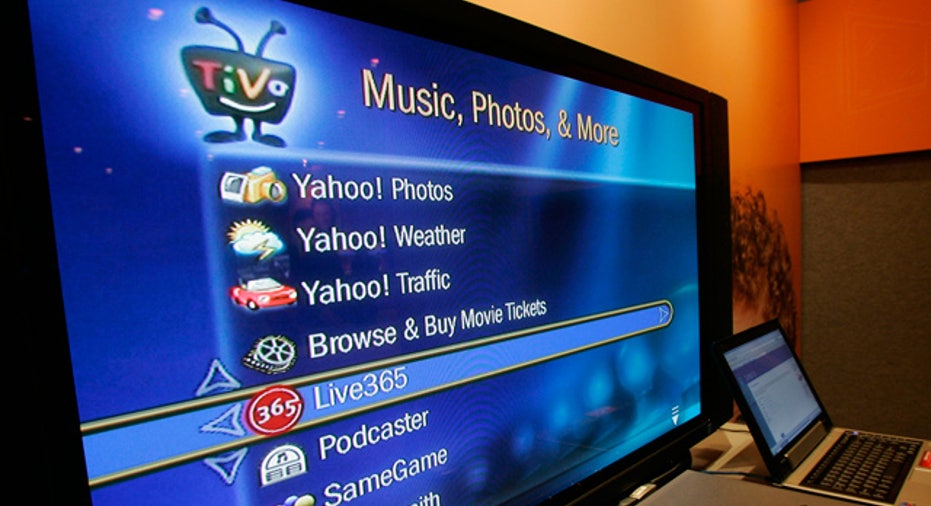 TiVo (NASDAQ:TIVO) revealed late Tuesday a widened fourth-quarter loss and warned of worse results next quarter and continued litigation costs through 2011, sending its shares nearly 5% lower after hours.
The Alviso, Calif.-based company posted a net loss of $34.4 million, or 30 cents a share, compared with a loss of $10 million, or 9 cents a share, in the same quarter last year, slightly worse than average analysts estimates polled by Thomson Reuters of a 28-cent loss.
Revenue for the provider of digital video recorders for televisions was $41.4 million, the company's first sequential increase in six quarters, compared with $45.3 million a year ago, just about matching the Street's view of $41.02 million.
The rise in sales this quarter over last was led by a 30% increase in TiVo-Owned subscriptions, with additions up to 60,000 from 46,000 a year ago, driven by its new pricing options. TiVo-Owned net subscription losses slipped in the quarter to 55,000 from 72,000 losses in the year-earlier period.
Helping the results were continued global expansion and the deployment by Virgin Media of its next-generation TVs powered by TiVo, which will be offered to their roughly four million customers in the U.K., offset by higher costs, many of which were related to its ongoing intellectual property lawsuits.
The company warned that it expects to be engaged in a significant amount of legal activity against EchoStar (NASDAQ:SATS), AT&T (NYSE:T), Verizon (NYSE:VZ), Microsoft (NASDAQ:MSFT) and Motorola (NYSE:MMI) through 2011.
"It goes without saying that there's no change in our view of our intellectual property and the value it could yield for our shareholders," said Tim Rogers, TiVo chief executive.
Looking ahead, the company anticipates a sequential decrease in revenue to the range of $36 million to $38 million, due primarily to an anticipated $4 million to $5 million decrease in technology sales. Given the weaker revenue, TiVo expects a widened loss next quarter in the range of $35 million to $37 million.