Tiny Techies: Preschoolers Tackle Hour of Code
Ready, set, code! It's Computer Science Week and educators and students are firing up their computers for an Hour of Code!
In 2013, Code.org started the grassroots Hour of Code movement. Since then, it's gone global, pushing over 300 million participants in over 180 counties and 45 languages to share in an introductory computer science activity in the classroom.
"It's an opportunity for students, teachers, parents, anyone to try one hour of computer science and see what it's all about," Alice Steinglass, Code.org VP of Product and Marketing, told FOXBusiness.com.
"The mission of Hour of Code is about breaking stereotypes. It's about giving people the opportunity to try hands on one hour of computer science to see what it's about. So it's not this mystery," Steinglass adds.
Teaming up with over 80 organizations, more than 100,000 teachers and tech giants like Amazon (NASDAQ:AMZN) and Apple (NASDAQ:AAPL) with support from visionaries like Bill Gates and even President Obama, Hour of Code's mission is to help diversify and introduce code to every child.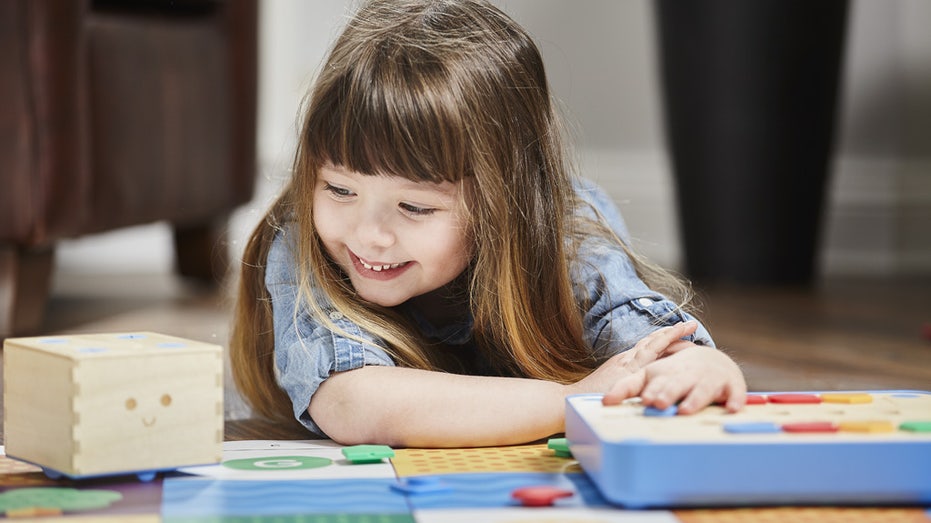 "There are half a million open technology jobs in the United States today, and that number is projected to more than double within the next four years," Ruthe Farmer, senior director for tech inclusion at the White House Office of Science and Technology Policy, told FOXBusiness.com.
"We need to prepare American students to become the creators, not just consumers of technology - and use those skills to solve the global challenges facing America and the world," adds Farmer.
In 2015 alone, seven million job openings valued coding skills, reports a study by Burning Glass Technologies, a marketing analytics research firm. Jobs requiring coding skills pay $22,000 per year more than jobs that don't. And programming jobs are growing 50% faster than the market overall, reports Burning Glass.
According to ZipRecruiter, the fastest growing jobs board on the web, in just 90 days alone, the number of open STEM (science, education, engineering and math jobs) accounts for 9.3% of job listings. And in the past 90 days alone has jumped 3%.
"As a whole for the nation, access to rigorous CS education and the development of computational thinking skills for all students is critical to students being prepared for the jobs of the future," notes Farmer.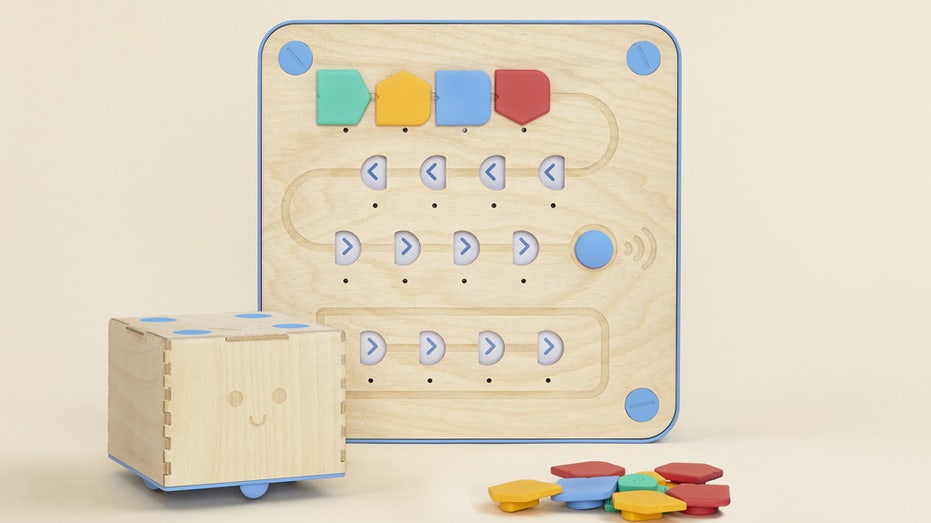 One company, Primo Toys, launched a unique product targeting preschoolers to help get students learning as early as possible. Cubetto is your friendly wooden, screen-less robot. Montessori school-approved, it teaches the tiniest techies the basic principles of coding.
"Cubetto is a coding toy for girls and boys age three and up. We wanted to create a coding language and experience that was designed for preschoolers from the ground up," Primo Toys CEO Filippo Yacob tells FOXBusiness.com.
The mission is to help Cubetto find his way home by teaching the child to combine colorful blocks in a sequence while storybooks and maps help create a bright and imaginative world for children.
"Students get engaged when they can create a solution to something meaningful"
"Cubetto helps them learn curriculum mapped programming principles like algorithms, debugging, loops and functions. Through play, the necessary foundations for complex programming later in life are set," Yacob adds.
With the whopping data pointing to the future of technology and coding, it only makes sense to have students learn at an early age.
"Children can use it even if they can't read yet, so no matter what language they speak, hands-on coding is at their fingertips. It's the easiest way for children to learn programming logic in early years," Yacob notes.
"The key to demystifying CS is showing students the real-world examples of how technology and the creation of technology solve problems relevant to their lives...Students get engaged when they can create a solution to something meaningful," adds Farmer.
Be sure to watch Cubetto in action in the video above.