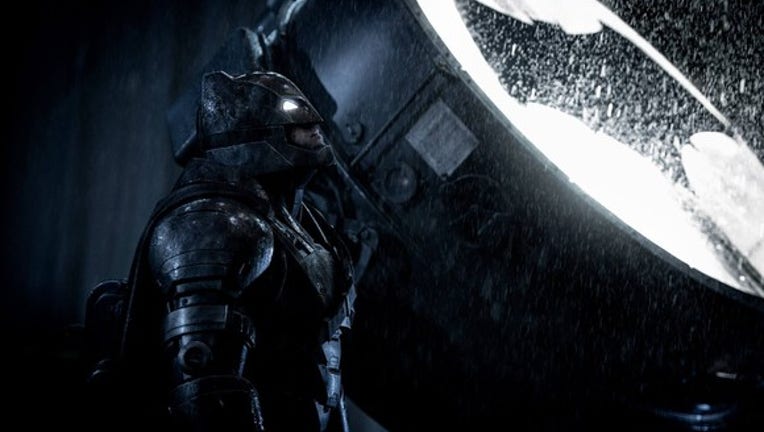 When Time Warner (NYSE: TWX) announced that the sequel to its 2013 Superman film Man of Steel would feature Batman and Wonder Woman and also introduce The Flash, Cyborg, and Aquaman, critics suggested that Warner was attempting to rush the success thatDisney (NYSE: DIS) achieved with theMarvel Cinematic Universe (MCU). Poor audience receptions for last year'sBatman v SupermanandSuicide Squad suggest there was some validity to those concerns, and production updates onThe Flash and The Batman point to ongoing difficulties within the DC Extended Universe (DCEU).
Image source: Time Warner.
Negative news surrounds the DC Extended Universe
Initially planned for a March 2018 opening, the upcoming Flashfilmno longer has a firm release date and is without a director after losing the first two who were attached to the project. The movie's script is also reportedly undergoing a complete rewrite.
A near-complete reset forThe Flash is themost concrete recent evidence of DCEU troubles, but shakeups for Warner's upcomingBatman film could have an even bigger impact on the connected franchise. After stating that he would only direct the upcoming solo film if the script turned out to be high-quality, Ben Affleck stepped away from helming the project. Directing duties will now be handled byMatt Reeves (known for Dawn of the Planet of the ApesandCloverfield), who briefly exited the film before rejoining following another round of negotiations. Having the film's principle players solidified is a welcome bit of good news, but persistent reports about script problems and Affleck's reduced role are concerning given how importantThe Batmanis to Warner's superhero franchise.
While Affleck delivered his decision not to direct with reaffirmed commitment to starring as the Caped Crusader, rumors have also sprung up that the actor is no longer interested in being a part of the DC franchise. Batman is the most important component of the DCEU, and Aflleck is the franchise's biggest star, so a recast for the character would be a major setback.
Image source: Time Warner.
While rumors should be taken with a grain of salt, the upcomingJustice LeagueandWonder Womanfilms have also been described as "messes" by alleged insider sources,and these reports aren't exactly hard to believe in light of recent developments and previous reports on the projects.Wonder Womanhas had a history of production troubles and personnel changes, andJustice Leaguewent through a rapid retooling after lackluster reception forBatman v Superman.
What's at stake?
With an incredible wealth of characters, stories, and built-in marketability to make use of, the DCEU is Warner's most valuable film property. Batman v Superman and Suicide Squadperformed well enough to make rebooting the franchise a distant consideration, but the movie universe faces diminishing potential if quality issues persist.
The DCEU's average gross of roughly $761 million per film across three entries is pretty close to the $779 million per-film average that Disney has managed across 14 MCU installments.Time Warner's franchise, however, has been relying on the appeal of some of its biggest characters, and it's not clear to what extent smaller releases will benefit from the synergistic effects of a connected universe.
Disney's ability to turn lesser-known heroes like Doctor Strange and theGuardians of the Galaxyensembleinto huge box-office draws has stemmed, at least in part, from the Marvel Cinematic Universe's consistent quality. Warner can probably count on Batman to be a box-office winner, but the DCEU's reputation for uneven films means that projects built around less-popular heroes, like Aquaman or Cyborg,might have trouble meeting expectations. In that sense, this June'sWonder Womanrepresents a big test for the franchise, as it will be the first non-ensemble film since 2013, and the titular character is not yet a proven box-office draw.
The DCEU isn't living up to its potential
While the development of the DCEU probably isn't going as smoothly as Warner would have liked, the company is forging ahead with the current version of the property -- recently announcingthat its Shazammovie will be split into two releases and confirming the search for aSuicide Squadsequel director. Until there are signs that audiences are tiring of DC films, staying the course is a good move, but failure to live up to the property's potential will mean missed opportunities across Warner's theatrical, video games, and consumer-products segments.
Last year, DC-related merchandise revenues topped $4.5 billion in retail. That's an impressive figure that evidences the powerful appeal of the DC comics cast, but it's likely that the company will leave money on the table if it does not manage to improve the perceived quality of its superhero films.
10 stocks we like better than Walt DisneyWhen investing geniuses David and Tom Gardner have a stock tip, it can pay to listen. After all, the newsletter they have run for over a decade, Motley Fool Stock Advisor, has tripled the market.*
David and Tom just revealed what they believe are the 10 best stocks for investors to buy right now... and Walt Disney wasn't one of them! That's right -- they think these 10 stocks are even better buys.
Click here to learn about these picks!
*Stock Advisor returns as of February 6, 2017
Keith Noonan has no position in any stocks mentioned. The Motley Fool owns shares of and recommends Walt Disney. The Motley Fool recommends Time Warner. The Motley Fool has a disclosure policy.