Tighter Margins Can't Slow Grupo Aeroportuario Del Pacifico in Q1 2016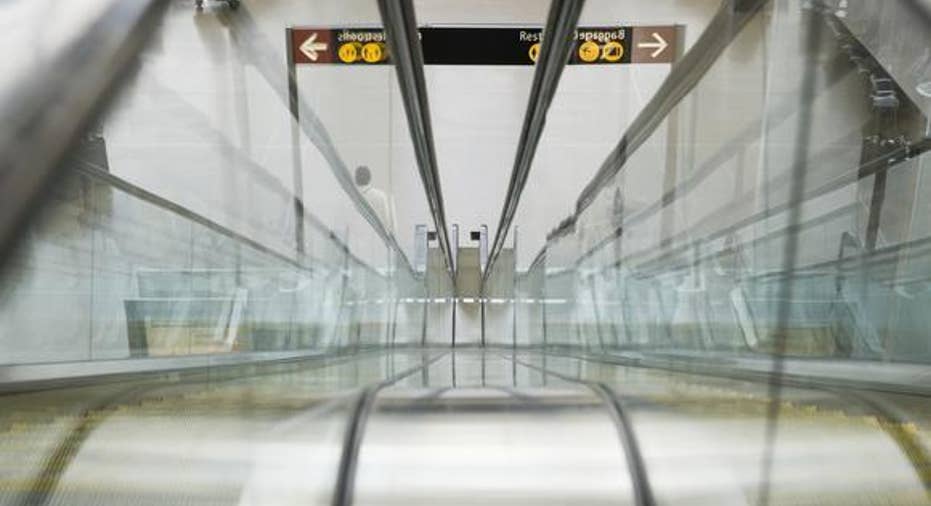 Brisk terminal traffic, and the continued growth of non-aeronautical services, led to a profitable first quarter in 2016 forGrupo Aeroportuario del PacificoS.A.B. de C.V.. The Guadalajara, Mexico-based airport operator -- which refers to itself as "GAP" -- reported appreciable revenue growth and robust net income for the first three months of the year. Below, we review the company's overall results, as well as relevant highlights from the quarter.
Grupo Aeroportuario del Pacifico: The raw numbers
| | Q1 2016 Actual | Q1 2015 Actual | Growth (YOY) |
| --- | --- | --- | --- |
| Revenue | 2,763,741 | 1,742,781 | 58.6% |
| Operating Income | 1,276,273 | 859,022 | 48.6% |
| Net Income Attributable to Controlling Interest | 956,926 | 667,886 | 43.3% |
Data source: Company SEC filing dated April 28, 2016. All figures in thousands of Mexican pesos. At an exchange rate of 17.21 pesos per U.S. dollar at March 31, 2016, Q1 2016 revenue, operating income, and net income convert to $160.6 million, $74.2 million, and $55.6 million, respectively.
What happened with GAP this quarter?
Q1 2016 is the last quarter in which GAP's prior-year comparisons will benefit from its acquisition of a controlling stake in Sangster International Airport in Montego Bay, Jamaica, in April 2015. A pro forma comparison provided by the company, which presents financials as if the acquisition had occurred in January 2015, shows total company revenue growth of 36%, operating income growth of 34%, and net income growth of 26%. In other words, even after normalizing results for the merger, GAP recorded an extremely active and profitable quarter.
As was the case last quarter, GAP's results received their primary boost from rising passenger traffic at GAP's Mexican airports. The number of domestic passengers passing through the company's terminals rose 23.3% during the quarter. Two of the company's largest airports, Tijuana and Los Cabos, shouldered much of the increase, with traffic expansion of 37.5% and 25%, respectively. Ironically, out of 13 total airports, only Montego Bay booked negative domestic traffic, recording a decline of 23.7%.
International terminal passenger traffic also picked up, at an aggregate rate of 11.8%. Mostly low-single-digit increases among GAP's airports were boosted by a 95.3% leap in international passenger traffic at Tijuana International Airport.
Tijuana's big quarter benefited from the opening in December 2015 of the "Cross Border Xpress," a covered pedestrian walkway and border crossing connecting the Tijuana airport to San Diego. The convenience of this crossing is expected to lift Tijuana's revenue in the coming years, and the immediate traffic boost certainly bodes well for the airport's future.
Combining domestic and international figures, total traffic at GAP's airports rose 17.8% in the first three months of the year, to nearly 9 million passengers.
Aeronautical services revenue increased by nearly 54%, due primarily to the consolidation of Montego Bay airport into Q1 2016 results.
Non-aeronautical services revenue improved by 51.1%, a function of both the Montego Bay integration, and organic growth in Mexican airports. "Businesses operated by third parties" -- that is, car rentals, food, beverage and retail sales, communications and financial services, and other businesses -- increased 73.4% during the quarter. Businesses that GAP operated itself, including VIP lounges, convenience stores, and advertising, grew by 29.6%.
GAP's operating income margin decreased by 310 basis points, to 46.2%. The company pointed out that part of this decline was produced when it followed an international accounting standard to characterize improvements to its airport-concessions facilities. After removing non-cash income and expense items relating to the concessions improvements, GAP's operating margin decline was closer to 150 basis points.
The concessions adjustments are representative of other reporting adjustments that GAP is making to comply with International Financial Reporting Standards (IFRS), as it undertakes a multi-year construction "Master Development Program" to upgrade various airport facilities.
Because of this, it's useful to look at overall margin adjusted for non-cash items. The company's EBITDA (Earnings Before Interest, Taxes, Depreciation and Amortization) operating margin declined by 450 basis points, from 67.2% to 58.2%, during Q1 2016. Management had previously signaled that EBITDA margin would decline to roughly 50% during 2016, as the Montego purchase becomes fully absorbed.
Looking forwardGrupo Aeroportuario's quarterly reports for the rest of the year will appear a little more "apples to apples" to investors, due to the lapping of the Caribbean airport purchase, as discussed above. Alongside more comparable numbers, investors will also see the projected EBITDA margin decline.
But the company is still likely to show steady revenue improvements that offset those softer operating margins. A relatively vibrant Mexican economy continues to furnish a hearty supply of travelers through GAP's domestic and international terminals.
Also, a strong U.S. dollar is helping jump-start traffic to Tijuana, GAP's second-largest facility, as Mexican visitors to the U.S. opt to fly into this city, and then cross the border. This cheaper option versus an international flight has been made easier by the launch of the new Cross Border Xpress.
While margins will settle a bit this year, GAP's first quarter indicates that existing revenue trends are still intact. For now, double-digit revenue expansion is a fair trade-off for a slight decrease in profitability.
The article Tighter Margins Can't Slow Grupo Aeroportuario Del Pacifico in Q1 2016 originally appeared on Fool.com.
Asit Sharma has no position in any stocks mentioned. The Motley Fool recommends Grupo Aeroportuario del Pacifico S.A.B (ADR). Try any of our Foolish newsletter services free for 30 days. We Fools may not all hold the same opinions, but we all believe that considering a diverse range of insights makes us better investors. The Motley Fool has a disclosure policy.
Copyright 1995 - 2016 The Motley Fool, LLC. All rights reserved. The Motley Fool has a disclosure policy.