This Surprisingly Popular Social Media Site Ranks Nearly Dead Last in Customer Loyalty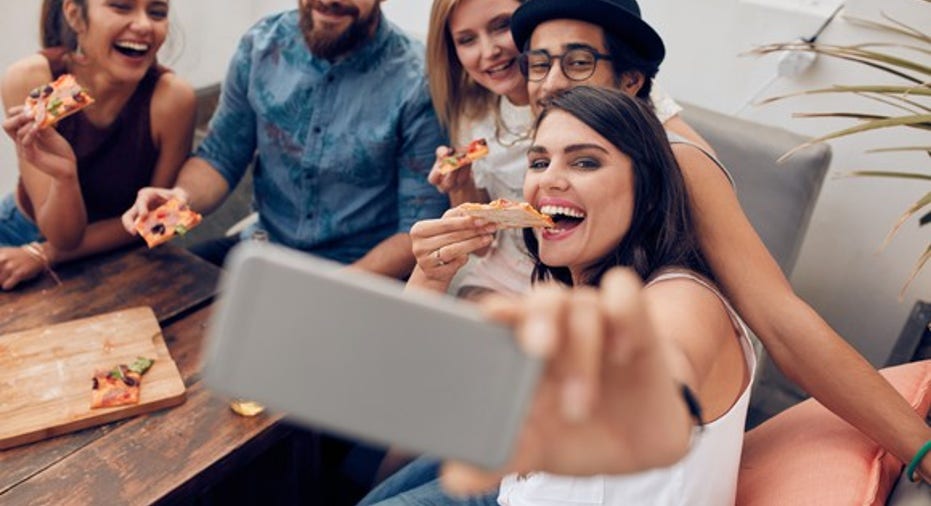 Member and customer metrics are critical to the health of any social network. Case in point: As Twitter's (NYSE: TWTR) monthly active users stalled and even pulled back slightly in 2016, the company's revenue growth has decelerated sharply. And now revenue growth has nearly slowed to a halt, increasing just 1% year over year in the company's fourth quarter. Going further, even Twitter management has admitted that revenue growth ultimately follows audience growth -- an unfortunate relationship when member growth is facing headwinds.
On the other side of the spectrum, there's Facebook (NASDAQ: FB). Despite its much larger base of users, monthly active users continue to grow strongly, up 4% sequentially and 17% year over year in the company's most recent quarter. Member growth is one of the company's catalysts for its surging revenue, which was up 51% year over year during this same period.
Image source: Getty Images.
The critical role monthly active users have served in helping investors evaluate the health of a social network bodes well for the usefulness of any member-usage metrics investors can get their hands on. Here's one example of another member usage measurement worth checking on: customer loyalty.
Customer-loyalty rankings
So, guess who ranks nearly dead last in customer loyalty, as measured by Brand Keys' annual Customer Loyalty Engagement Index, among popular social media sites? None other than Snapchat, whose parent company Snap Inc. (NYSE: SNAP) just went public on the stock market a few weeks ago.
Image source: Snap.
Here are the rankings:
Facebook
YouTube
Instagram
Pinterest
Twitter
Vine
Tied: LinkedIn and Reddit
Tied: Google Plus and Yelp
Snapchat
Flickr
While Brand Keys' methods for measuring customer loyalty aren't exactly clear, here's what the consultancy says about its Customer Loyalty Engagement Index:
It's also worth noting one key caveat to the findings: The study's analysis of different companies lags between a few months and a year. This is why Vine, which Twitter announced in October it was shutting down, is included in the study's findings.
Image source: Getty Images.
Two key takeaways
Snapchat's ninth-place ranking in Brand Keys' annual survey on customer loyalty is one reason investors should eye Snap stock's sky-high valuation, which includes a price-to-sales ratio about four times Facebook's at the time of this writing, with great skepticism. Obviously, investors should include far more than customer-loyalty ratings in their analysis of Snap stock, but the young social network's poor ranking amid so much investor excitement (evident from the stock's pricey valuation) is something to consider.
The other key takeaway is that this survey is yet another justification of Facebook's dominance. First, Facebook's first-place ranking reinforces the company's powerful edge on competing social networks. Second, given the overlapping nature of Facebook's photo- and video-sharing app Instagram with Snapchat, investors should be sure to give significant weight to Facebook's Instagram, which impressively ranks in third place in Brand Keys' survey, as a major competitor to Snap.
10 stocks we like better than Snap Inc.When investing geniuses David and Tom Gardner have a stock tip, it can pay to listen. After all, the newsletter they have run for over a decade, Motley Fool Stock Advisor, has tripled the market.*
David and Tom just revealed what they believe are the 10 best stocks for investors to buy right now... and Snap Inc. wasn't one of them! That's right -- they think these 10 stocks are even better buys.
Click here to learn about these picks!
*Stock Advisor returns as of February 6, 2017
Suzanne Frey, an executive at Alphabet, is a member of The Motley Fool's board of directors. Teresa Kersten is an employee of LinkedIn and is a member of The Motley Fool's board of directors; LinkedIn is owned by Microsoft. Daniel Sparks owns shares of Facebook. The Motley Fool owns shares of and recommends Alphabet (A and C shares), Facebook, and Twitter. The Motley Fool has a disclosure policy.