This Social Media Company is Potentially Worth $25 Billion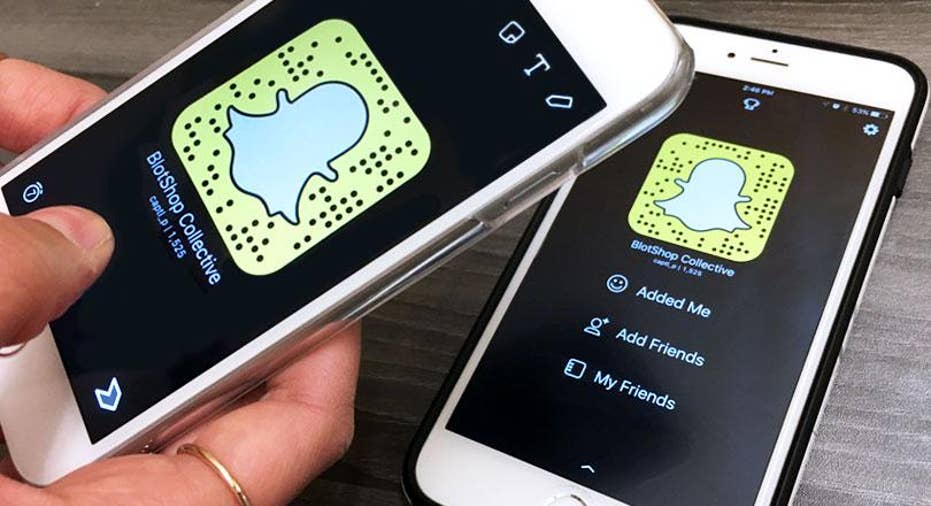 Snap Inc. is working on an initial public offering that could value the popular virtual-messaging company at $25 billion or more, in what would be one of the highest-profile debuts in years.
The company, formerly known as Snapchat, is preparing the paperwork for an IPO with a view toward selling the shares as early as late March, according to several people familiar with the matter. There's no guarantee the four-year-old Venice, Calif., company will proceed with a share sale on that time frame or what its valuation might be.
If Snap, best known for allowing users to send disappearing messages from their smartphones, moves forward as planned, it would be the biggest company to go public on a U.S. exchange since 2014. That's when Chinese e-commerce company Alibaba Group Holding Ltd. debuted at a $168 billion valuation. Snap would become the first of a small group of highly valued and closely watched venture-backed companies, led by Uber Technologies Inc., to test the public markets.
A level of $25 billion or more would also represent a significant premium to Snap's most recent valuation, which was pegged at $17.8 billion in its last funding round in May. That would bode well for a new-issue market that until recently suffered from reluctance on the part of public investors to match the private valuations of many Silicon Valley startups.
Underpinning Snap's valuation is the company's dramatic revenue growth since it first started running advertisements in 2014.
The company told investors earlier this year it expected revenue of between $250 million and $350 million in 2016 and as much as $1 billion in 2017. It is already ahead of the top end of its 2016 forecast, according to two people familiar with the matter.
In 2015, the company generated just $60 million in revenue. It isn't clear whether Snap is profitable.
Snap primarily makes its money by selling advertisements on Snapchat that are slotted in between stories contributed by media partners and video diaries posted by its 150 million daily active users. Marketers can also purchase location-based or event-based geofilters and "lenses" that add quirky characteristics to photos and video.
Snap's debut would be a boon to a technology-IPO market that has suffered from a severe drought of new offerings. Only 19 tech companies have gone public this year on U.S. exchanges, raising just $3.3 billion, according to Dealogic. The overall IPO market has been weak too largely because of the dearth of tech offerings.
Yet a spate of IPOs in September among mostly smaller technology companies indicates the trend may be reversing. Firms that priced below their most recent private funding round have quickly soared above it. U.S.-listed tech companies that debuted this year are now up 65% on average as of Wednesday's close, according to Dealogic.
Nutanix Inc., a software company that had been valued at $2 billion privately, priced its IPO at a valuation of $2.2 billion last week. After more than doubling its IPO price in several days of trading, Nutanix's valuation is now nearly $5 billion.
A valuation of $25 billion or more would also validate Snap Chief Executive and co-founder Evan Spiegel's decision in 2013 to spurn a $3 billion cash takeover offer from Facebook Inc.
While executives at some of the largest private companies, including Uber, have said they plan to stay out of the public markets as long as possible, Mr. Spiegel last year said at a conference that the company has a plan for an IPO and wouldn't field acquisition offers. He hasn't laid out a time frame.
Snap could use some of the proceeds from an IPO as currency for acquisitions in so-called augmented-reality or virtual-reality, one of the people said. Snap recently changed its name from Snapchat as it moves from the main app for which it is known, which makes virtual messages disappear and is especially popular with teenagers. As part of that transformation, Snap recently said it would release its first hardware product, sunglasses known as Spectacles that are equipped with a wireless video camera.
Snap hasn't hired any banks as it works on a public filing, known as an S-1, people familiar with the matter said.
Snap's chief strategy officer, Imran Khan, is part of the team that is working on the filing, these people said. Mr. Khan joined from Credit Suisse Group AG in 2015, where he was head of global internet investment banking and served as a key adviser on the Alibaba IPO, at $25 billion the largest share sale in history.
Snap has raised roughly $2.4 billion in the private markets from a wide range of investors including Benchmark, Lightspeed Venture Partners and Fidelity Investments.
Yoree Koh contributed to this article.