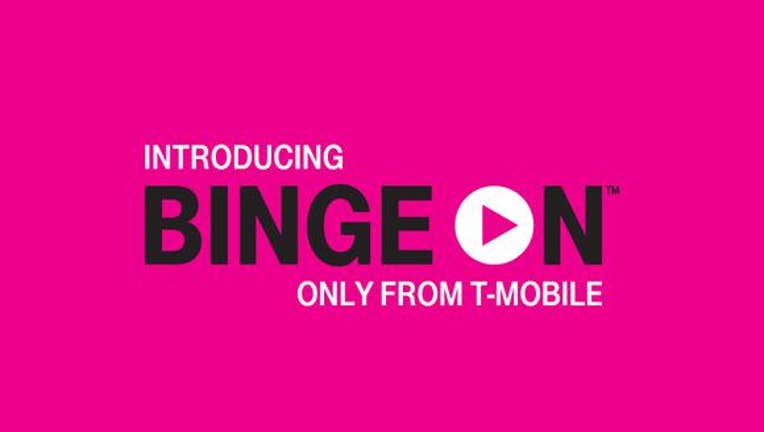 Source: T-Mobile
At T-Mobile's latest Un-carrier event, CEO John Legere announced that subscribers are now able to stream movies and TV episodes to their mobile devices without having the data count against their caps. That's great for subscribers who love catching up on Netflix's latest original series on their commute to work or when they are otherwise out and about. In total, T-Mobile is offering customers free data for 24 of the most popular streaming services.
But one service is very conspicuously missing: YouTube. The Alphabet company is one of the most popular video streaming services available, and the introduction of its new subscription service, YouTube Red, could make it even more popular. But there's a clear reason T-Mobile left it off the list: economics.
The most popular streaming servicesNetflix consistently takes the cake for the most popular video streaming service in the United States. Broadband networking company Sandvine found that Netflix accounted for more than one-third of broadband data transfers during primetime hours in the first half of the year. If you look at just downstream data, Netflix subscribers accounted for 36.5% of data.
YouTube is the second most popular service, but it still uses less than half of the downstream data of Netflix. Sandvine puts the number at 15.6%.
But these are numbers based on home broadband connections. People are much more likely to sit down and binge on a few hours of Netflix when they're sitting on a comfortable couch. When they're out and about, people want content they can snack on, and that's where YouTube shines.
Sandvine says YouTube accounts for 21.2% of mobile downstream data -- the data T-Mobile is exempting for other streaming services. Comparatively, Netflix accounts for just 4.1% and all other video accounts for 4.5%. YouTube uses 2.5 times as much data as all other video streaming services combined.
From a marketing perspective, it sounds a lot better to tell customers they can stream on two dozen services without worrying about their data caps, compared with saying you can stream unlimited YouTube. What's more, it will actually cost T-Mobile less.
Calling into question net neutralitySimilar to T-Mobile's Music Freedom promotion, Binge On calls into question the outcome of offering unlimited data for some apps but not others. If a consumer has a choice between two video streaming services, he's probably going to choose the app that doesn't count against his data cap. This gives one company an unfair advantage because of T-Mobile's promotion.
T-Mobile defends its position, since it doesn't receive compensation for making specific data exempt. However, many have wondered whether, if there's enough bandwidth to exempt some music and video apps from counting against data caps, why not just offer unlimited data to everyone?
T-Mobile may see a day when it's forced to stop its promotions or at least exempt YouTube's data from counting against subscribers' data caps. Until then, the latest Un-carrier incentive is pretty enticing for potential subscribers and could lead to yet another quarter of smartphone subscriber growth at T-Mobile while the competition struggles to grow its share of the most valuable subscriber base.
The article This Popular Streaming Service Is Conspicuously Absent From T-Mobile's Latest Promotion originally appeared on Fool.com.
Adam Levy has no position in any stocks mentioned. The Motley Fool owns shares of and recommends Alphabet (A shares), Alphabet (C shares), and Netflix. Try any of our Foolish newsletter services free for 30 days. We Fools may not all hold the same opinions, but we all believe that considering a diverse range of insights makes us better investors. The Motley Fool has a disclosure policy.
Copyright 1995 - 2015 The Motley Fool, LLC. All rights reserved. The Motley Fool has a disclosure policy.