This Move Could Raise $200 Million for Netflix Content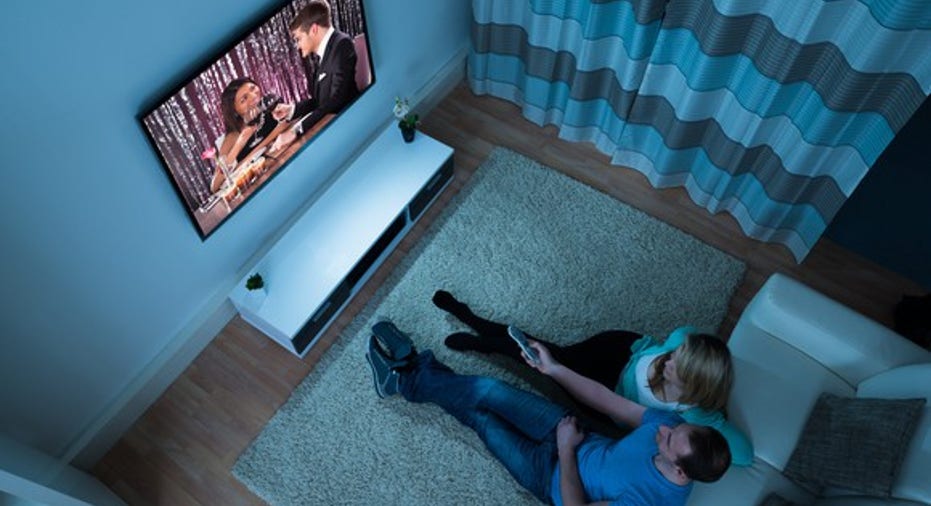 As more and more consumers abandon traditional linear TV and embrace online sources for their entertainment needs, streaming services have been ramping up efforts to provide larger collections of worldwide original content. Nowhere is that more evident than with streaming pioneer Netflix, Inc. (NASDAQ: NFLX), which has committed to spending a whopping $6 billion on content for 2017. The company eventually wants half its streaming catalog to consist of original content. It may soon want customers to pitch in a little bit more.
Netflix has been testing price increases for its customers in Australia of between 1 and 3 Australian dollars a month, depending on the plan. Earlier reports suggested that those that signed up on weekends would pay more, but that has been disputed by the company, which said in a statement:
Is raising prices the best move for this stock-market powerhouse? Image source: Getty Images.
Prices and content
Netflix went on to say that it continuously tests new things and that:
This comes on the heels of an announcement of the first Netflix original series produced Down Under, supernatural crime drama Tidelands. As the company works to ramp up original content around the globe, it could potentially raise prices worldwide, as it is testing in Australia.
This isn't the first time
Netflix has grappled with price increases in the past, attempting to walk the tightrope between increasing revenue and alienating subscribers. The most infamous example occurred in September 2011, though it was much more complicated than merely raising the price.
The company revised its longtime policy of including streaming free with DVD subscriptions, deciding to separate them into two services and charge separate monthly fees for each. The new DVD-by-mail company would be called Qwikster, a name that has come to embody many a hasty and ill-advised business decision.
Will a price increase lead to another revolt? Image source: Netflix, Inc.
Customer revolt
Prior to the change, a combined plan cost as little as $10, but after it, signing up for both services would cost consumers $16. The resulting fallout was fast and furious. Customers revolted at the idea of having to sign in to two services, while the press seized on the "60% price increase." Netflix lost 800,000 subscribers compared to the previous quarter, 3% of its subscriber base. While it abandoned the plan to separate the services less than a month later, it kept the price increase for the combination, and the damage was done. The day after the financial announcement, the stock plunged 35% overnight and eventually lost 68% of its value, before hitting bottom nearly 11 months later.
Netflix learned from its mistakes -- a valuable trait -- and rolled out a much more palatable increase from $7.99 to $8.99 for new U.S. streaming-only subscribers in May 2014, but grandfathered in existing members at the lower price for an additional two years. The company eventually raised prices for all U.S. customers to the current $9.99 per month for the standard streaming plan.
Hemorrhaging cash?
In its most recent financial report, Netflix reported $2.6 billion in revenue, which grew 35% over the prior-year quarter, and net income which grew from $28 million to $178 million year over year, a more than fivefold increase. Previous price increases played a part in these improved results.
Investors have been more concerned about the company's cash flow, which worsened to negative $423 million compared to negative $261 million in the prior-year quarter. This is the result of significant investments in original content, and Netflix believes that while cash flow will suffer in the short term, it is optimizing long-term opportunities for growth.
It comes with the territory
As Netflix continues its relentless trek toward world domination in streaming, occasional price increases will just be part of that journey, as the company works to expand its worldwide content library. Even with an increase, the company's streaming service will generally cost less than the price of a single movie ticket. An average $2 price increase multiplied by 100 million subscribers buys $200 million in additional content.
Netflix's race is more of a marathon than a sprint, and the company is acknowledging that fact by investing in its library for the long term. Price increases will help with that expansion and play into future profitability, if done in a measured and thoughtful fashion. Investors with a similar mindset stand to reap the rewards as well.
10 stocks we like better than NetflixWhen investing geniuses David and Tom Gardner have a stock tip, it can pay to listen. After all, the newsletter they have run for over a decade, Motley Fool Stock Advisor, has tripled the market.*
David and Tom just revealed what they believe are the 10 best stocks for investors to buy right now... and Netflix wasn't one of them! That's right -- they think these 10 stocks are even better buys.
Click here to learn about these picks!
*Stock Advisor returns as of May 1, 2017
Danny Vena owns shares of Netflix. The Motley Fool owns shares of and recommends Netflix. The Motley Fool has a disclosure policy.