This Cosmetics Giant Owns Most of America's Favorite Brands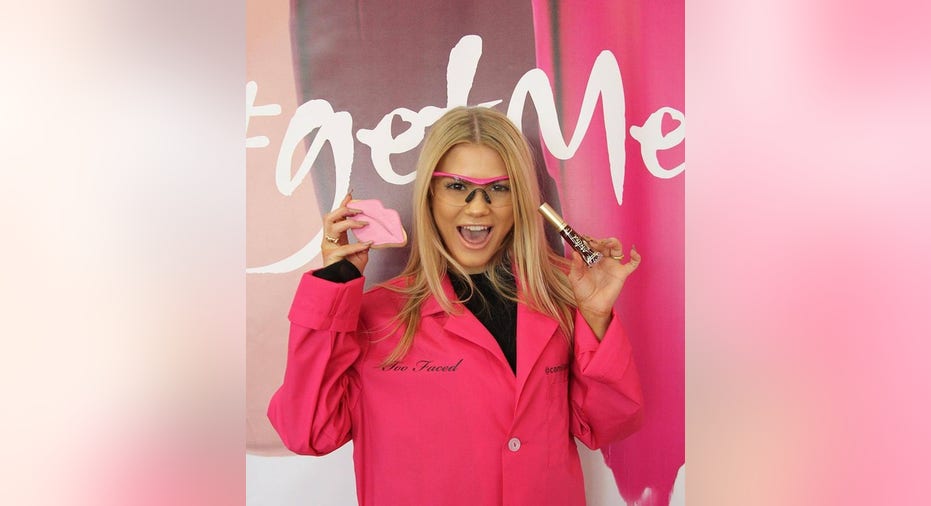 A recent consumer survey found that MAC and Clinique tied for the No. 1 spot as the most-loved beauty brands. Research group Market Forcesurveyednearly 8,000 consumers across the U.S., ranging in age from 18 to 65 and among all income levels, and found that those two brands each got 13% of the total vote. Rounding out the favorites were bareMinerals by Bare Escentuals (10%), Urban Decay (7%), and Lancome and Estee Lauder each with 5% of the votes.
Image source: MAC Makeup / The Estee Lauder Companies.
The cosmeticsgiant that really won
Don't feel bad for the Estee Lauder brand, which tied for fifth place. The conglomerate that it's a part of, The Estee Lauder Companies (NYSE: EL), owns many of the top brands in the market, including the two winners in this consumer survey: MAC and Clinique.The Estee Lauder Companies owns 29 brands in total, from classic luxury brands such as Estee Lauder to more modern and fun lines such as the recently acquiredToo Faced brand, which is marketed as an "unapologetic" back-to-basics line.
The Estee Lauder brand was started more than 70 years ago by the late entrepreneur of the same name, selling makeup in New York. Today, The Estee Lauder Companies is an international corporation worth $30 billionby market cap, with annual sales nearing $12 billion. Makeup accounts for only a portion of the business, as skin care, fragrance, and hair care also factor in. For the most recent fiscal year, sales grew 4% year over year, or 9% when adjusting for currency fluctuations.
Beauty behemoths looking to get larger
While Estee Lauder Companies is large, it's competing for global market share against a much bigger international cosmetics giant. Paris-basedL'OrealGroup(NASDAQOTH: LRLCY) has a market cap over $108 billion, and over $25 billion in annual sales from its 40 different brands. L'Oreal owns some of the most important brands in the market as well, including some of the most beloved brands in this study, such as Urban Decay and Lancome.
Image source: Too Faced's Facebook page.
How did these two beauty companies become so large? Much of it has to do with time. L'Oreal is more than 100 years old and was already a cosmetics giant when Estee Lauder started her company more than 70 years ago. But much of it also has to do with both companies' acquisition strategies. In the battle to own beauty brands that can speak to an increasingly diverse consumer base, both companies have increasingly snatched up new brands and folded them into their mix.
The Estee Lauder Companies has purchased seven brands in the past two years, including the most recent acquisition of Too Faced in November for $1.45 billion -- its largest acquisition to date. L'Oreal has also been deploying capital for new brands. Its $1.2 billion acquisition of IT Cosmetics last summer was its largest in eight years, but the company recently agreed to buy three skin care brands from pharmaceutical company ValeantPharmaceuticals for $1.3 billion.
Other than growing their product portfolios, much of the reason behind these acquisitions seems to be an attempt to stay current.Another interesting part of Market Force's survey is that only 13% of respondents said they get their makeup from department stores, but30% said that they purchase their makeup at mass retailers such as Wal-Mart or Target. The younger brands have done a great job of making a social media and online retail splash to get their names in front of many young consumers who might be more comfortable at a big-box store than a department store.
The beauty market continues to grow, and these cosmetic giants intend to stay on top of it.The younger brands are valuable for these global cosmetics giants, and we are likely to see these kinds of acquisitions continue in the quarters and years ahead.
10 stocks we like better than The Estee Lauder Companies, Inc.When investing geniuses David and Tom Gardner have a stock tip, it can pay to listen. After all, the newsletter they have run for over a decade, Motley Fool Stock Advisor, has tripled the market.*
David and Tom just revealed what they believe are the 10 best stocks for investors to buy right now... and The Estee Lauder Companies, Inc. wasn't one of them! That's right -- they think these 10 stocks are even better buys.
Click here to learn about these picks!
*Stock Advisor returns as of February 6, 2017
Seth McNew has no position in any stocks mentioned. The Motley Fool owns shares of and recommends VRX. The Motley Fool has a disclosure policy.