This Company Could Be Worth 32 ExxonMobils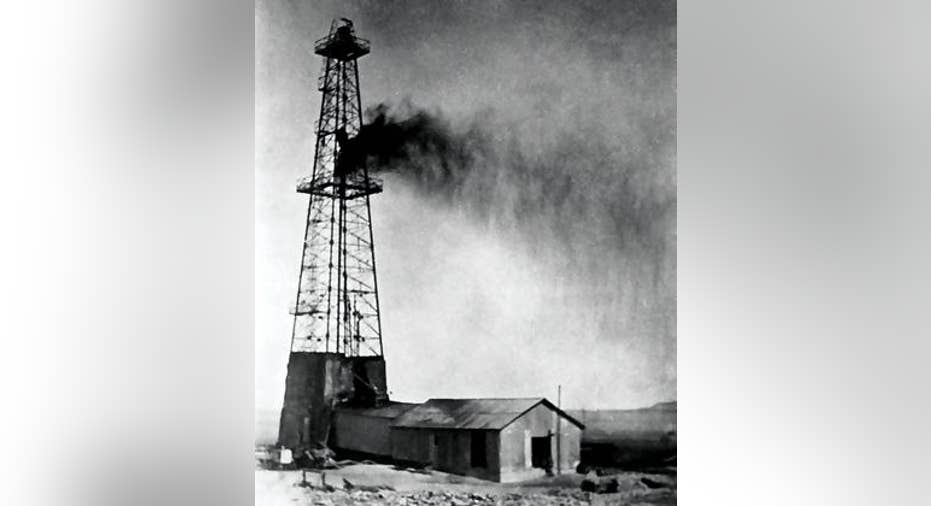 U.S. stocks are roughly unchanged in early afternoon trading, with the Dow Jones Industrial Average and the S&P 500 down 0.13% and 0.38%, respectively, at 12:30 p.m. EST. Friday's announcement that Saudi Arabia is considering a stock market listing of the Saudi Arabian Oil Company (known as Saudi Aramco) generated quite a bit of excitement. With at least one estimate putting the company's value at $10 trillion, no wonder investment bankers are losing their minds over the prospect of participating in an offering.
Dammam No. 7, Saudi Arabia's first commercial oil well, struck oil on March 4, 1938, with a flow rate on that day of 1,585 barrels per day.
There is no question that Aramco is a uniquely valuable company: With nearly 270 billion barrels in proven crude oil reserves, it represents almost a fifth (17.8%) of global proven oil reserves. Aramco produces one of every eight barrels worldwide.
Would Saudi Arabia hock Aramco's exploration and production assets, considered to be its crown jewel (the expression is most appropriate, as Saudi is a kingdom), at a time when oil is at a multi-year low and energy companies are trading at depressed multiples?
The company's chairman indicates that these assets would be part of an offering, telling The Wall Street Journal today that "[w]e are considering a listing at the top. So a listing of the main company, and obviously the main company will include upstream."
That would be a stark illustration of the extreme budgetary pressure the decline in the price of oil is exercing on the kingdom, which channels oil revenues into funding extensive social programs.
At $10 trillion, Saudi Aramco would be worth:
32 ExxonMobils, currently the world's most valuable publicly traded oil company.
32 times Saudi Arabia's Gross Domestic Product (GDP).
$323,729 for every inhabitant of Saudi Arabia.
$667 million for every member of the Saudi royal family.
27 times the current market value of the entire Saudi stock market.
There is a precedent for a big splash in the stock market market by a state oil company: In November 2007, when state oil companyPetroChina Company Limited made its debut, the shares rose by more than two-and-a-half times, pushing the market capitalization above $1 trillion to make it the most valuable company.
But while PetroChina has been the object of irrational exuberance, governance concerns can have the opposite effect on valuation (rightly so). Rosneft NK OAO, which is 69.5% owned by the Russian government, bills itself as "the world's largest publicly traded petroleum company."
That may be true based on some operating statistics, but it's very far from being the most valuable. The market values the shares at just 6.3 times this year's earnings-per-share estimate, for a total market capitalization of just $33 billion.
Saudi Aramco has not given any hint regarding the governance structure of the company if it were to go public, but given the company's financial and strategic importance to the Saudi kingdom, it's difficult to imagine a structure that would extinguish all governance concerns.
The article This Company Could Be Worth 32 ExxonMobils originally appeared on Fool.com.
Alex Dumortier, CFA, has no position in any stocks mentioned. The Motley Fool owns shares of ExxonMobil. Try any of our Foolish newsletter services free for 30 days. We Fools may not all hold the same opinions, but we all believe that considering a diverse range of insights makes us better investors. The Motley Fool has a disclosure policy.
Copyright 1995 - 2016 The Motley Fool, LLC. All rights reserved. The Motley Fool has a disclosure policy.