This $20 Billion Hedge Fund Is Gobbling Up Teva Pharmaceutical Industries Limited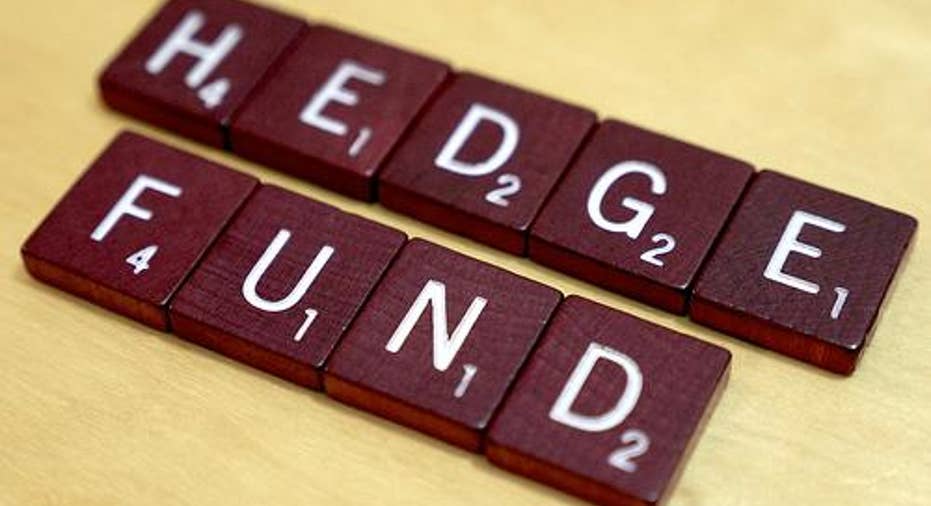 Source: Flickr via user Lendingmemo.
According to the third-quarter 13F filings with the SEC, Paulson & Co., a $20 billion hedge fund headed by noted investor John Paulson, raised its stake in generic-drug maker Teva Pharmaceutical Industries by an astounding 786%. With a value of around $1 billion, Teva was the company's largest holding at the end of the three-month period.
While the size of this buy is noteworthy by itself, investors may want to take note that Paulson & Co. specifically describes its moneymaking strategy as "event-driven arbitrage," meaning the company buys stocks with the belief that some material event will create a temporary market inefficiency that can be exploited for profit.
Putting the pieces together, Paulson & Co.'s huge stake in Teva seems to suggest that the company strongly believes that Teva's proposed $40.5 billion acquisition of Allergan's generic unit will result in an upswing in the drugmaker's share price going forward.
Armed with this insight, let's take a deeper dive into Teva to see if this top healthcare stock might also be a good pick for average investors.
The storm clouds hanging over Teva have started to dissipateTeva's shareholder base has been in a state of perpetual fear because of the introduction of generic Copaxone, the company's flagship multiple sclerosis treatment. Management's primary strategy to stave off generic competition has been to convert patients from the 20mg formulation of the drug to a more convenient 40mg dose that can be dosed less often. Along the way, though, something totally unpredictable happened.
Source: Teva.
Even though Momenta and Novartis subsidiary Sandoz launched a generic version of 20mg Copaxone, dubbed Glatopa, last June, Teva has retained a surprisingly large chunk of the multiple sclerosis market.
According to Teva CFOEyalDesheh, the company has seen its share of the 20mg market fall by around 20% since Glatopa's launch, well below the 50% dip many were expecting straight off the bat. Desheh offered two explanations for Copaxone's robustness during a recent investor conference.
First, he noted that payers aren't pushing back against the 40mg formulation of the drug, which was a major concern among analysts and investors alike. Secondly, Desheh believes that patients simply don't want to switch to a generic, citing Copaxone's strong brand loyalty among its users. Basically, patients like the drug and want to make sure their treatment continues uninterrupted -- a quality that a lower price can't seem to immediately overcome.
Because of this smaller-than-expected impact of Novartis' generic Copaxone, Teva was able to raise its 2015 annual guidance following a stronger-than-expected third quarter, helping the stock to continue to rally heading into year's end:
Although the failure of generics to storm Teva's castle, so to speak, is definitely good news, the event that most investors -- and presumably Paulson & Co. -- are most excited about is the purchase of Allergan's generic-drug business that's set to wrap up in the first quarter of 2016. Last week, Teva completed anADS offering worth a reported $6.75 billion to help cover the cost of this transformative deal, implying that all systems are go for this transaction to wrap up in the first quarter of 2016 as planned.
The key issue is that this deal will vastly broaden Teva's revenue base as it adds over 1,000 products to the company's generic portfolio and is therefore expected to lead to adouble-digit increase to adjusted earnings per share in 2016. And because these are generic medicines, investors won't have to worry about the possibility of steep revenue declines as an offshoot of the debate currently raging over branded drug prices.
Is Teva a compelling buy right now?While it's never a good idea to simply buy a stock because a large company like Paulson & Co. opened a position in a prior quarter, Teva does come across as a great stock to have in your portfolio for the long term. Not only is this Allergan transaction expected to boost revenue by over 30% in 2016, but it should also lead to a lengthy period of double-digit growth for the company -- and juice its net cash flows, potentially driving increases to the stock's dividend down the road.
In short, Teva is now headed in the right direction, and investors would be wise to take notice.
The article This $20 Billion Hedge Fund Is Gobbling Up Teva Pharmaceutical Industries Limited originally appeared on Fool.com.
George Budwell owns shares of Allergen PLC. The Motley Fool recommends Momenta Pharmaceuticals and Teva Pharmaceutical Industries. Try any of our Foolish newsletter services free for 30 days. We Fools may not all hold the same opinions, but we all believe that considering a diverse range of insights makes us better investors. The Motley Fool has a disclosure policy.
Copyright 1995 - 2015 The Motley Fool, LLC. All rights reserved. The Motley Fool has a disclosure policy.