Third-Quarter Wiped $10 Trillion Off Global Stocks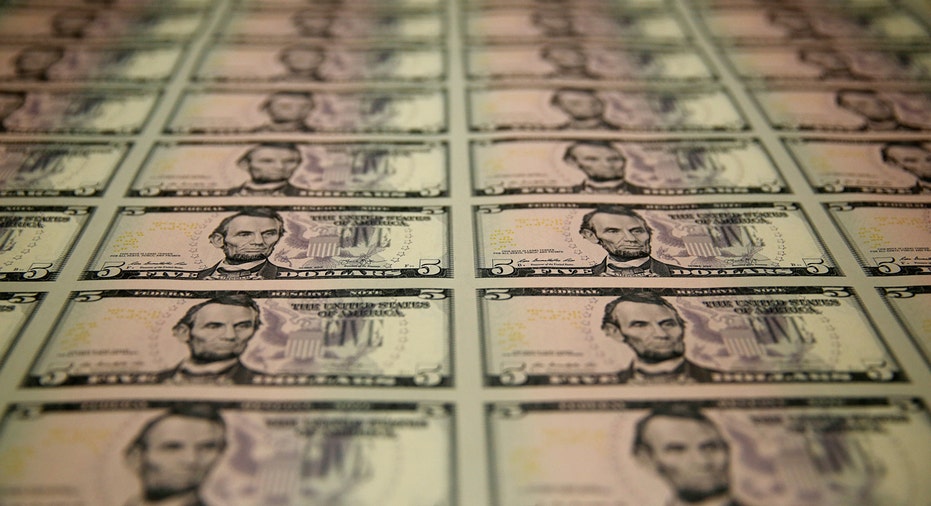 Investors pulled a combined $75 billion from U.S. and emerging market equity funds in the third quarter, wiping a record $10 trillion off the value of global equities in the period, according to EPFR Global and Bank of America Merrill Lynch.
In data released late on Thursday, Boston-based fund tracker EPFR Global said European and Japanese funds were the only equity classes to receive net inflows between July and September, most likely motivated by the possibility of more central bank money-printing.
Funds pulled $35.2 billion from dedicated U.S. equity funds over the quarter, according to EPFR, bringing year-to-date outflows to $138 billion.
That along with September losses in European markets has led to a $10 trillion drop in global equity market capitalisation, the largest quarterly fall ever, BAML said.
Global equity market cap now stands at $60 trillion, a two-year low, after peaking at $71 trillion in April, the bank said.
The latest week saw global equity fund redemptions of $6.6 billion, the bank said in its weekly report, which also uses EPFR figures. This coincides with a setback for European stocks that have been hit by troubles at mining firm Glencore and German automaker Volkswagen.
European equities remain broadly in favor however. Dedicated Europe funds saw tiny $20 million outflows in the past week, but Q3 inflows amounted to $31.3 billion or 190 percent of the full-year record set in 2013.
EPFR added also that Japan equity inflows of $25 billion were the biggest quarterly figure since it started tracking them at the start of 2002.
Japanese and European equities have absorbed $56.4 billion and $104.5 billion year-to-date, well above last year's levels, the data shows. U.S. outflows are running at $138 billion, dwarfing the $32 billion received last year
"Mutual fund investors continued to pin what faith they have on markets and asset classes supported by robust quantitative easing programs," EPFR said.
But fears of how the Volkswagen emissions scandal would affect German companies led European flows to favor Italian and Dutch equity funds towards the end of the third quarter, BNP Paribas noted, citing EPFR.
European investment grade as well as junk-rated credit saw bigger losses of $824 million and $617 million respectively in the third quarter, partly as a result of these problems.
SHUNNING BONDS AND EMERGING MARKETS
Fears for China's economy deepened over the quarter as the country suffered a huge equity plunge and devalued its currency, while economic data in most emerging markets confirmed fears of a protracted growth slowdown across the developing world.
While the U.S. Federal Reserve held off raising interest rates in September it could move in December, despite the increasingly fragile outlook for world growth, especially in China and emerging economies.
Bond funds of all stripes saw outflows in the third quarter. Global bond funds lost $16.9 billion while U.S. and European debt shed $8.9 billion and $2.8 billion respectively.
"During a quarter marked by a sharp correction in China's equity markets and persistent fear that the (Fed) would make good on its stated desire to start normalizing interest rates investors steered clear of most fixed income fund groups," the report said.
Bond funds lost $7.4 billion in the past week, the biggest outflow in five weeks, the BofA note said.
Meanwhile risk-shy investors pumped around $100 billion from global and European money market funds over the quarter, EPFR said.
Emerging equities and bonds extended their run of losses on signs the developing world is headed for a protracted period of weakness or even crisis in the case of China and Brazil.
The EM equity exodus accelerated during the quarter, with outflows of $39.7 billion bringing year-to-date losses to $59.8 billion. The biggest losses were in Asia which saw outflows of over $20 billion.
The lossmaking streak now extends for 12 straight weeks for emerging equity funds, with $1.7 billion pulled out in the most recent week, BAML said.
Emerging bond funds shed $15 billion in the third quarter, versus $4.5 billion outflows in the first nine months of 2014. They have seen redemptions for 10 straight weeks, with $1.4 billion pulled out this past week.
Allocations to Brazil in emerging equity funds were on the brink of falling below 7 percent for the first time in more than a decade, EPFR noted, amid fears of a currency and political crisis in the country.
Brazil's bonds, equities and currency are among this year's worst performers
"Latin America's largest economy currently offers investors a toxic mixture of stalled growth, political gridlock, soft demand for commodities, above-target inflation and sliding credit ratings," EPFR said.
Net capital flows to emerging markets will be negative this year for the first time since 1988, the Institute of International Finance said on Thursday, highlighting the extent of problems faced by the developing world (Reporting by Sujata Rao; editing by John Stonestreet)