These States Could Approve Marijuana Use in 2016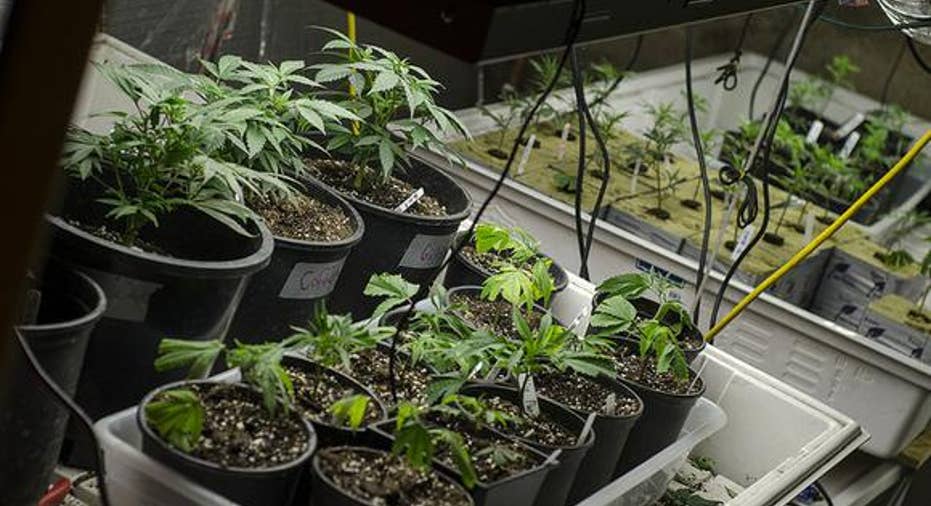 SOURCE: FLICKR USER BRETT LEVIN
Americans are more supportive of marijuana legalization than ever before, and that support has led to 23 states passing medical marijuana laws and another four states legalizing recreational marijuana use. In November, voters in states including California, Florida, Massachusetts, and Nevada could weigh in on the issue too. With advocates ramping up their efforts to win support for marijuana legalization in these states, let's take a closer look.
CaliforniaCalifornia is the biggest marijuana battleground state in 2016. The state was a pioneered in medical marijuana laws, but it's taken a back seat on recreational marijuana legalization since Proposition 19, a pro-pot ballot measure, failed to pass in 2010.
That could change in November.
Various advocates are pitching pot plans they hope will pass muster with voters this November, but the one generating perhaps the most enthusiasm is the Adult Use of Marijuana Act, a proposal spearheaded by billionaire tech entrepreneur Sean Parker that has found support among both advocates and doctors.
The proposal would enact a 15% excise tax on retail sales of marijuana and allow possession of up to one ounce of marijuana and six marijuana plants by individuals. Businesses that are already participating in the state's vast medical marijuana market would get preference if they apply for recreational marijuana licenses, and revenue generated from Parker's plan would be used to support the state's social programs. The plan also gives local communities the option to say "no" if they don't want dispensaries operating in their towns.
SOURCE: GW PHARMACEUTICALS
FloridaAfter a well-funded anti-pot campaign financed by billionaire casino mogul Sheldon Adelson derailed medical marijuana legislation here in 2014, marijuana advocates have doubled down on their efforts to get a decriminalization measure enshrined in law in 2016.
That earlier pro-pot measure failed to get the 60% of votes necessary to change the State's constitution by only by a couple percent, and recent polls suggest that advocates have the votes necessary for approval this time around. According Public Policy Polling, 65% of Florida voters approve of the medical marijuana initiative that will be on the state's ballot in November.
Polls can be (and often are) wrong, but momentum for passage could be building, especially since changes made were to the proposal's language this time to address some opponents' worries. Specifically, the the wording has been tweaked to require written parental consent before minors can be prescribed marijuana, and to add clarity about what ailments its appropriate to prescribe marijuana for.
MassachusettsSome of the Bay State's top politicians are lobbying against its passage, but voters could have the final say on legalizing recreational marijuana if the question makes it onto the ballot in November.
Massachusetts voters decriminalized marijuana in 2008, and legalized medical marijuana in 2012. This year, voters could build upon their pot-friendly track record if they decide residents should be allowed to possess 1 ounce of marijuana outside their home, and 10 ounces of the herb inside their home.
If a majority of Massachusetts voters say "yes," then it could become the first state (not including Washington, D.C.) east of the Mississippi to legalize recreational marijuana.
SOURCE: LEAFLY
NevadaResidents of the Silver State will decide in November if they want to approve initiative petition 1, a proposal that would tax and regulate pot similarly to alcohol in the state.
The state's legislature declined to take up the measure last year, but if petition 1 passes this fall, then individuals will be allowed to possess up to 1 ounce of marijuana. Like most states, the ballot measure establishes a network of licensed dispensaries and taxes marijuana substantially: A 15% excise tax would be charged on all wholesale sales of the drug, and normal state sales tax would be charged at the point of sale to consumers.
Looking aheadIn addition to those four states, pot legislation and ballot questions are also budding in Vermont, Ohio, Michigan, Arizona, and elsewhere. Given that the latest Gallup poll shows that 58% of Americans think that marijuana should be legal, it appears there's a good chance that these states, and others, will increasingly shift from prosecuting pot users to profiting from them.
The article These States Could Approve Marijuana Use in 2016 originally appeared on Fool.com.
Try any of our Foolish newsletter services free for 30 days. We Fools may not all hold the same opinions, but we all believe that considering a diverse range of insights makes us better investors. The Motley Fool has a disclosure policy.
Copyright 1995 - 2016 The Motley Fool, LLC. All rights reserved. The Motley Fool has a disclosure policy.